Get Your Team to Look Better & Sound Better in 2023!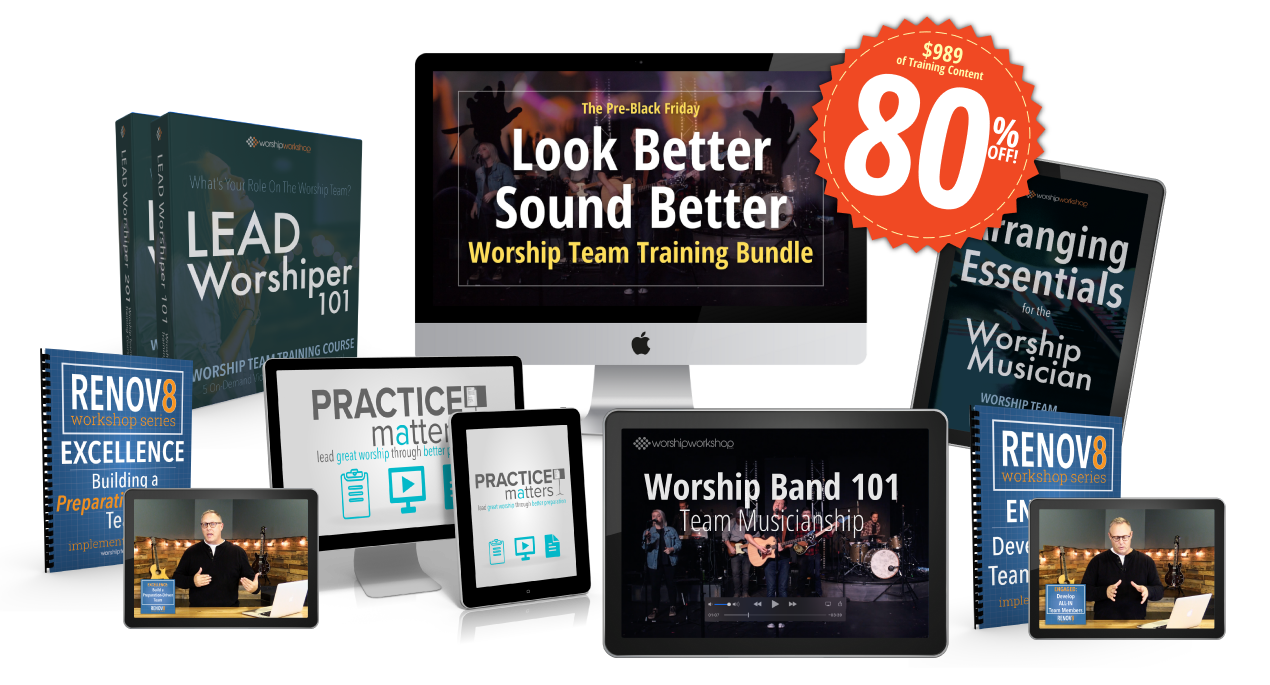 The Black Friday Special!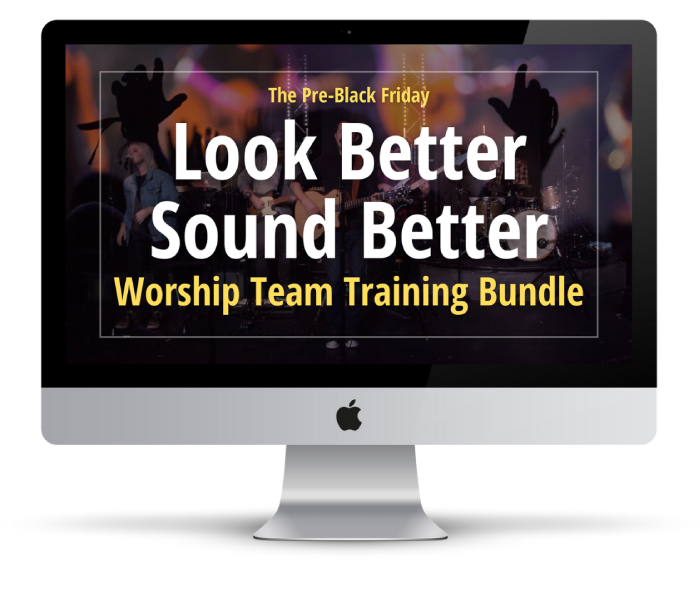 The Once-A-Year Killer Sale On Worship Team Training Courses
This year, we've put together our best training courses that will help your worship team look and sound better every Sunday!
Your team will grow musically AND as engaging lead worshipers!
And, we've got training inside to help you implement these courses — even if you and your team are super busy.
You'd spend almost $1000 if you bought each of these courses at the already affordable regular price. But if you want to save 80%, invest in this bundle now.
Here's what it will do for your team...
A Better Sounding Team in 2023!
How will this Worship Team Training Bundle help you get your team to sound better?
They'll learn how to...
Play tight and together — no more sloppy songs.
Even if you rarely have the same band configuration, your team will know how to play and sing tight and in the pocket.  
Come to rehearsal fully prepared.
Eliminate those stressful Sundays where you just hope the band can pull it together. 
Sound like the recording — without buying the multitracks.
Learn to approximate the arrangement with less effort and fewer instruments. 
Create their own fantastic sounding arrangements.
Your team won't just be pounding chords off a chart. 
Prepare songs quicker with less practice time.
No more excuses for NOT practicing.
If you've wanted to say goodbye to music stands, this bundle will get you there.
Practice and perform with a click.
No more speeding up fast songs and dragging down slow songs.
Create powerful dynamics in every song.
No more flat sounding arrangements; and say goodbye to busy instruments and voices crowding out the quiet moments. 
Make a big sound with a small band.
Don't let the size of your team be an excuse for not creating powerful arrangements any longer.
A More Engaged & Expressive Team in 2023!
How will this Worship Team Training Bundle help you get your team to be more engaging lead worshipers?
They'll learn...
The Biblical reasons they're on the platform, and why it matters.
How to prepare their heart and not just their instrument and voices.
What the Bible teaches about worship and expressiveness.
What's good platform presence (and how to practice it to get better)
How to serve with the right attitude. (Say goodbye to divas and rockstars!)
They'll learn how to...
Be engaging on the platform, without being 'performance-y' 
Get their heads out of their music stands and their eyes off the confidence monitor
Love and serve the congregation
Worship and lead genuinely — even when they don't 'feel' like it. 
Move towards being a worship leader who can lead a full set of songs.
What's Inside This Bundle?
Grow Engaged Lead Worshipers
Current Price $49 Each (Combined Price: $98)
Lead Worshiper 101 & 201 Worship Team Training Classes
Help your team know what it means to be a lead worshiper. Too often, team members are spiritually unprepared, or just focus on the music stand, or aren't expressive, or think it's all about the music.
---
Biblical Foundation: Your team will more deeply understand their Biblical, two-fold role as lead worshipers. They'll also get a greater understanding of the Biblical expressions of worship.

NOT About the Music: Your team will explore and discuss why they do what they do. And how it's NOT just about making music.

Serving With The Right Heart: Your team will learn that being on the worship team is NOT about their personal or stylistic preferences. They'll also learn how to make it all about Jesus…even when they're the ones on a "stage."

Expressive & Engaging: Your team will explore how to lead expressively and how to engage the congregation...all without making it a performance. They also discover how they can lead with authority and confidence.

NOT About How I Feel: Feelings and emotions are a valid part of worship. But your team will explore how worship is a matter of choice. And they'll learn how to worship even if they don't "feel" spiritual.

Why Songs Matter: Your team will learn why it's important to be intentional not only about which songs we sing, but also how often we sing them. Team members can get sick of songs long before the congregation, so we deal with that issue.
These two classes is DONE-FOR-YOU, ready-made training for your team. They contain contains short, on-demand video lessons, a discussion guide, a leader's implementation guide, slide graphics, and team member handouts.
Current Price: $49
Arranging Essentials: Worship Band Training
This isn't Bach's counterpoint or the musical equivalent of brain surgery. In this course, your team will learn easy-to-apply concepts and tools that will help them create a killer arrangement of any song, no matter what size your band.
---
Arrangement Hack: Your team will learn the skills to "arrangement hack"-that is, to create a great sounding arrangement similar to recording, without the pressure to duplicate it perfectly.

Tight & Together: Your team will play tighter and more together because they've learned how to self-arrange, how to complement each other, and really listen to each other.

Better Mix: Get your sound techs and musicians on the same page so the tech knows how to mix the arrangement, and the band gives the tech something worth mixing.

Create YOUR Sound: Make song arrangements your own. You'll learn how to arrange in a way that musically fits your team, your church, and the culture in which you're serving.

Less Ego/More Teamwork: Create collaboration & healthy musical dialog among your team members. This course will help them understand musical teamwork like never before.

Train New Leaders: This class is a ready-made resource to train up new musical directors and band leaders.
This workshop is DONE-FOR-YOU, ready-made training. It contains seven on-demand video sessions, discussion guide, leader's implementation guide, slide graphics, and team member handouts.
See & Hear How It's Done...
Current Price: $149
Worship Band 101: Team Musicianship
Everything your team learns in Arranging Essentials, they get to see demonstrated inside this in-depth course taught by professional musicians. You get almost 4 hours of ready-made, practical instruction (in bite-size pieces) to train your team.
Here are the six classes...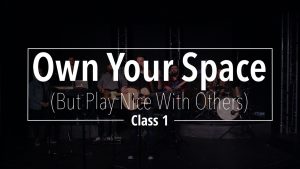 Class 1: Own Your Space (But Play Nice With Others)
Learn how to create a tight sound by knowing your place, practicing your part, and leaving room for others in the band.
---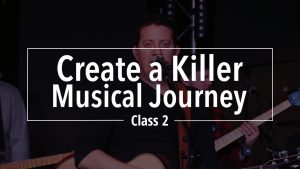 Class 2: Create a Killer Musical Journey
Learn how to create a dynamic, musical journey in different styles and tempos.
---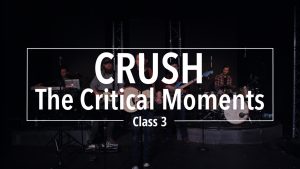 Class 3: Crush the Critical Moments
Learn how to create critical moments with intentional intros, endings, and transitions.
---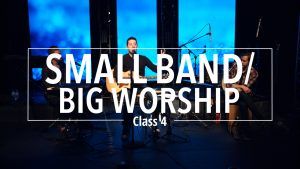 Class 4: Small Band/Big Worship
The band arranges two songs with just piano, acoustic guitar and percussion to show you how to make a big sound from just a few instruments.
---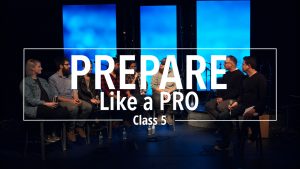 Class 5: Prepare Like a Pro
Learn and apply the preparation mindset and habits of professional musicians.
---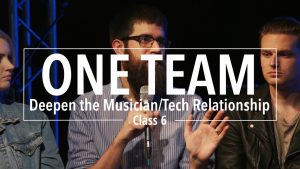 Class 6: One Team: Deepen The Musician & Tech Relationship
Discover ways to strengthen the critical relationship between the production techs and the platform team.
---
None of the musicianship or lead worshiper training will mean anything if your team doesn't practice. That's why we've bundled in these next two courses...
Current Price: $147
Practice Matters
This 9-module, on-demand video course will...
Teach your team the value of preparation from a biblical perspective.
Reduce the stress and frustration of people coming unprepared to rehearsals.
Help you make the most of your rehearsal time.
Teach your team practical techniques that will improve their ability to prepare.
Deepen the musicianship & commitment level of your team members.
Encourage and teach your team to memorize their music.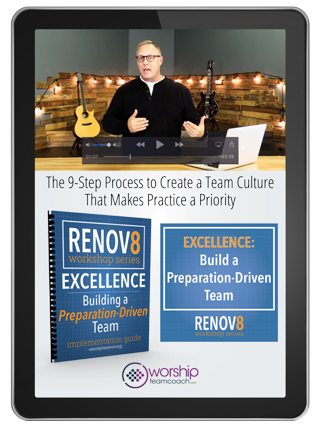 Regular Price: $249
EXCELLENCE: Build a Preparation-Driven Team
Where Practice Matters teaches your team the why, what, and how of personal preparation...
EXCELLENCE helps you build a team culture that can sustain that excellence — week after week.
Teaching your team how to practice is only one step in the process. 
This course...
Gives you an easy-to-follow, nine-step process to transform your team's practice culture.

Helps you move from mediocre standards to your team coming in fully prepared for rehearsals and services.

Teaches you how to make practice easier — for you and your team members.
"How Do I Implement All This?"
Just owning this content won't help your team. You gotta use it. That's why we've bundled in this next course — to help you implement all this training...
Regular Price: $297
ENGAGED: Develop ALL-IN Team Members
For too many worship leaders, developing team members takes a backseat to more urgent demands of the worship ministry.
But if you aren't intentionally growing your team members—musically, spiritually, and relationally—the health of your team will erode and affect the gathered worship of your church.
This RENOV8 Workshop will help you...
Create a process to mentor, grow, and motivate team members towards their potential—musically, spiritually and relationally.

Grow Your Team with Seven Indicators of Health
Learn the seven critical commitments of a healthy, engaged team member. Includes a ready-made assessment tool.

Conduct Regular Team Member Reviews
You'll learn how to assess and review your team members as a step towards growth.

Overcome Busyness
You'll learn techniques for getting busy volunteers to invest in development.
And this isn't just training — The ENGAGED Course includes ready made tools and assessments to help you grow your team, year-after-year. 
If you purchased each of these trainings at their current regular prices...
The current, individual price for each of these courses: 
Lead Worshiper 101 = $49
Lead Worshiper 201 = $49
Arranging Essentials = $49
Worship Band 101 = $149
Practice Matters = $147
RENOV8 Excellence = $249 
RENOV8 Engaged = $297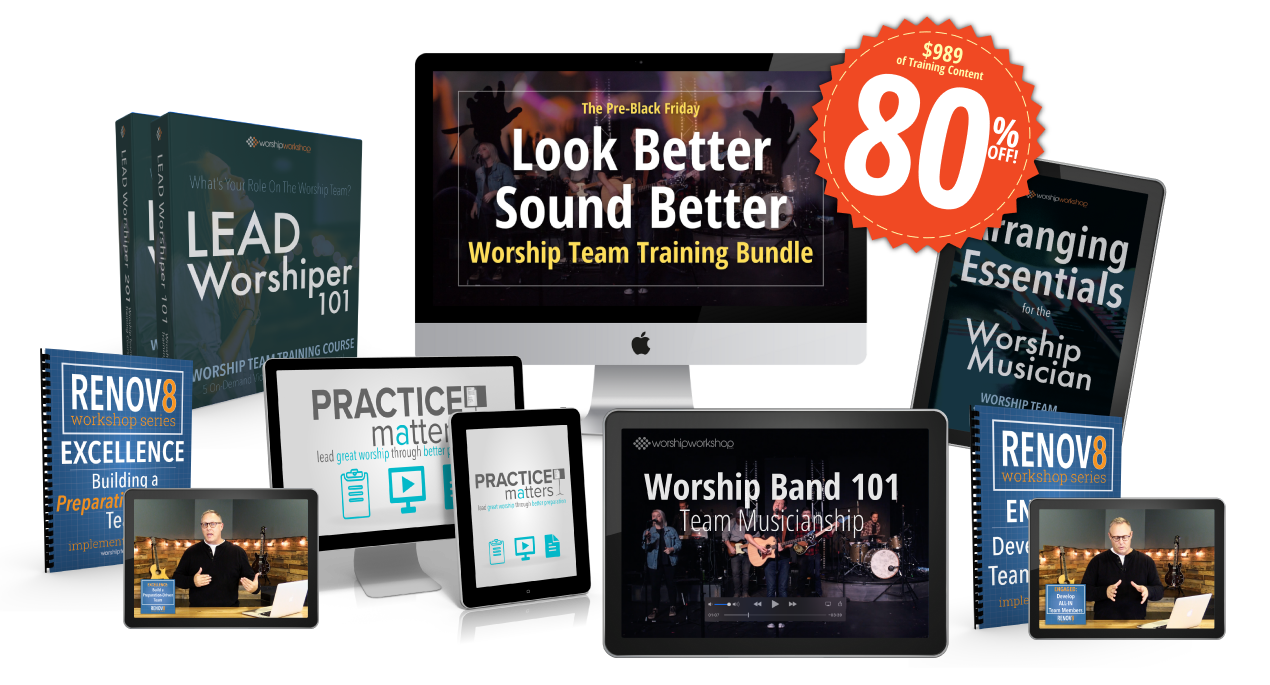 The total cost for all these courses: $989!
Buy NOW for the low price of only $197
The look Look Better / Sound Better Team Training Bundle is only $197.
That means you save almost $800!
And if you need to spread payments out into 2023, no worries! You can choose the easy payment option and get it today for only $19!*
Looking at this as an investment for 2023, you'll be able to train your entire platform team for as low as $17 a month.
*You'll be able to choose the easy payment option on the order form. Click the Buy Now to access that form.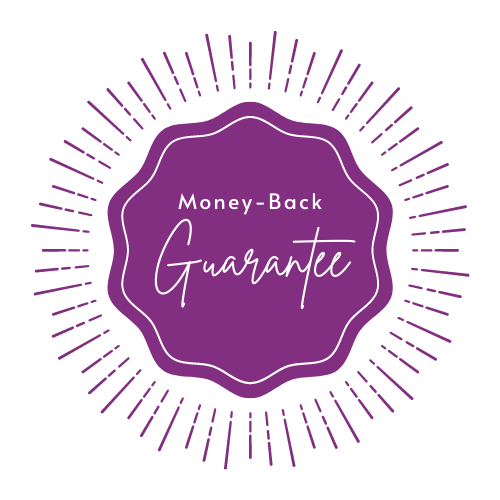 30-Day Full Refund Policy
Full 60-Day Refund Promise
Dear Worship Leader,
I know this is a CRAZY time of year for you. You may not have time in December to preview these purchases to see if they're a good fit.
So to remove that barrier, I've changed our thirty-day full refund policy into a 60-DAY refund promise: 
You can have all of December AND most of January to review these resources to make sure they fit your team. If you find within 60 days of purchasing that these don't fit your worship ministry, I'll give you a full refund.
Purchase this Bundle with zero pressure during the Christmas season to preview them.
Can't wait to see how these trainings are going to level up your team in 2023!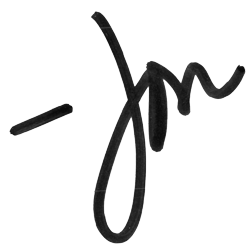 Jon Nicol
WorshipTeamCoach.com
WorshipWorkshop.com
The FOMO is Real for This!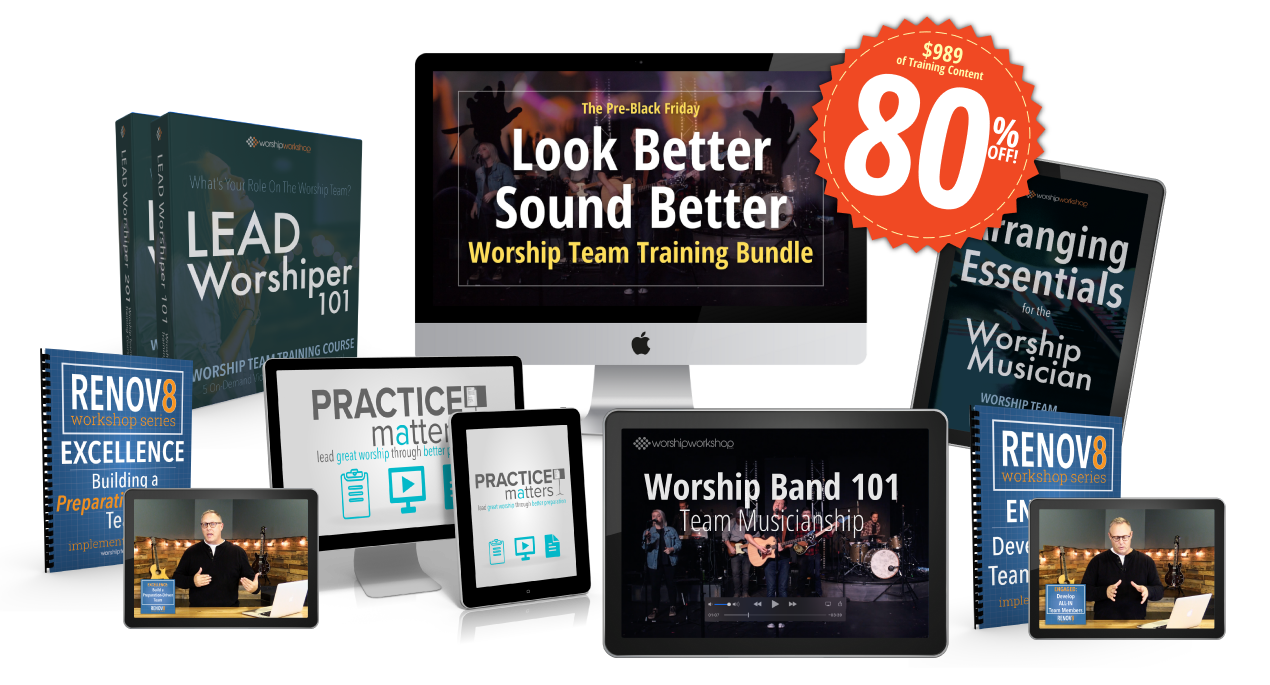 This Unique Bundle of Content Won't Be Available Again At This Price!
If you've been looking for training content for your team (and you), don't miss out on this Bundle.
Last year, we had a different bundle that featured some leadership courses. Worship leaders who waited to buy those leadership courses after the sale literally paid over $500 more.
If you're on the fence, trust the FOMO (fear of missing out) you're feeling.
I can say that with 100% confidence because of the 60-Day Refund Promise I'm making (see above). If you find out it's not a great fit for your team, I'll send you a full refund.
Get this training bundle before it disappears!