TO: Worship Leaders Who Want to Develop Their Team Members
From: Jon Nicol, WorshipTeamCoach.com
---
What would elevating your team to the next level look like—musically, spiritually, and/or relationally?
For every leader and team, it's different:
For some of you, you team is solid, but you're stuck on a plateau...
So elevating your team is about finding where your team can go from "good to great." 
And chances are, you need build more leaders so YOU can lead at the next level.
For others of you, your team is just OK... 
Maybe they need to grow in their musicianship.
Or they need to

level-up their commitment

and start showing up on-time and practicing more.
Or maybe they just don't understand their role as a worship vocalist, tech, or instrumentalist is really about.
And for others, you know that your team is a mess, 
you're just not sure what to do...
BUT, you know you've got so

do something SOON.
Before I share with you my for this "Elevate: Team Training Challenge" with YOU, let me ask you a few questions: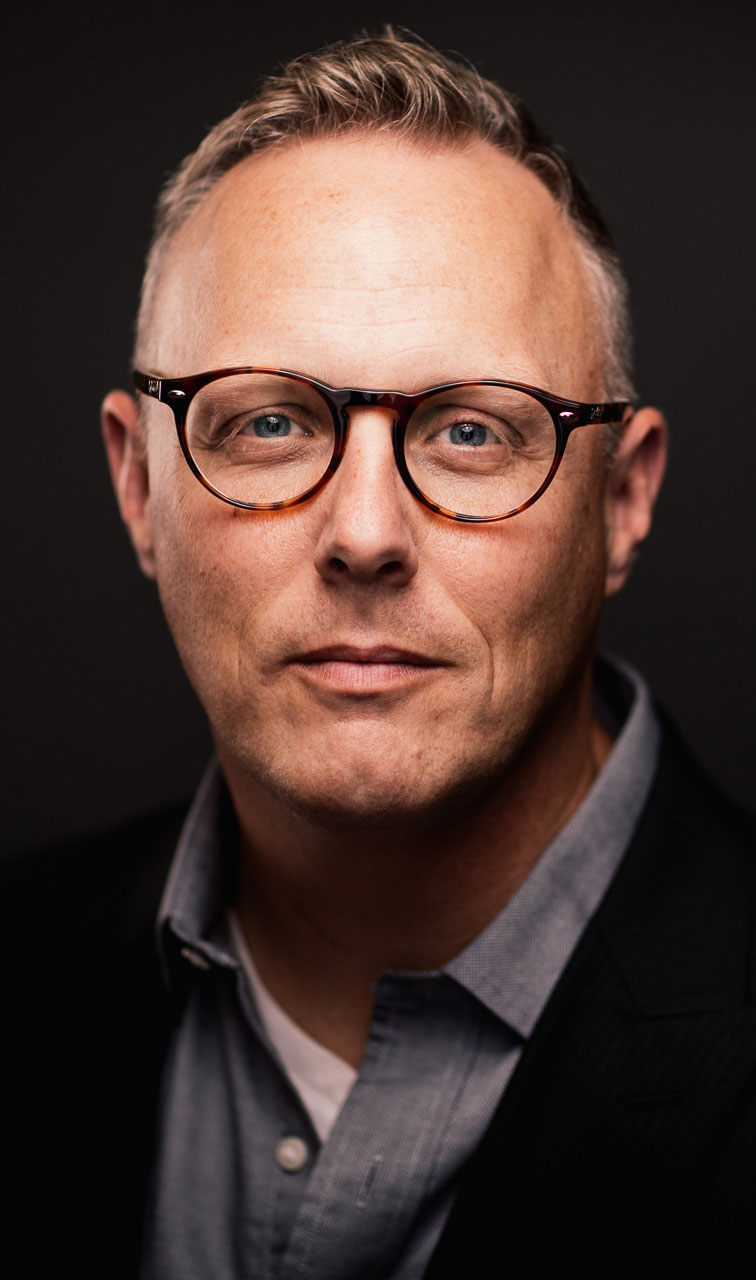 Please Check All Of The Questions Where Your Answer Is YES!
   Are you just getting started with developing a team member training process, and have NO IDEA where to start?
   Are you super-busy just trying to make Sunday great (week after week), and you have little time leftover to develop your team?
   Do you have some training elements and events, but it feels haphazard and ineffective?
   Are you trying to figure out a way to train your team in a way that fits their busy lives (and yours)?
   Do your team members attitudes, lack of commitment, and/or unhealthy behavior drive you crazy (but you're not sure how to fix it)?
   Are you convinced that you need to do more to disciple and develop your team members, but you're not sure how to make that happen?
If You Checked Any Of The Boxes Above, Then I Want To Invite You To Join The "Elevate: Team Training Challenge" and Build a 12-Month Training Process That Will Change Your Team Forever!
So, Here's How The Challenge Works...
The challenge costs only $70 to join. This just covers paying my coaches during the challenge (and you get WAY more than that—more on that later).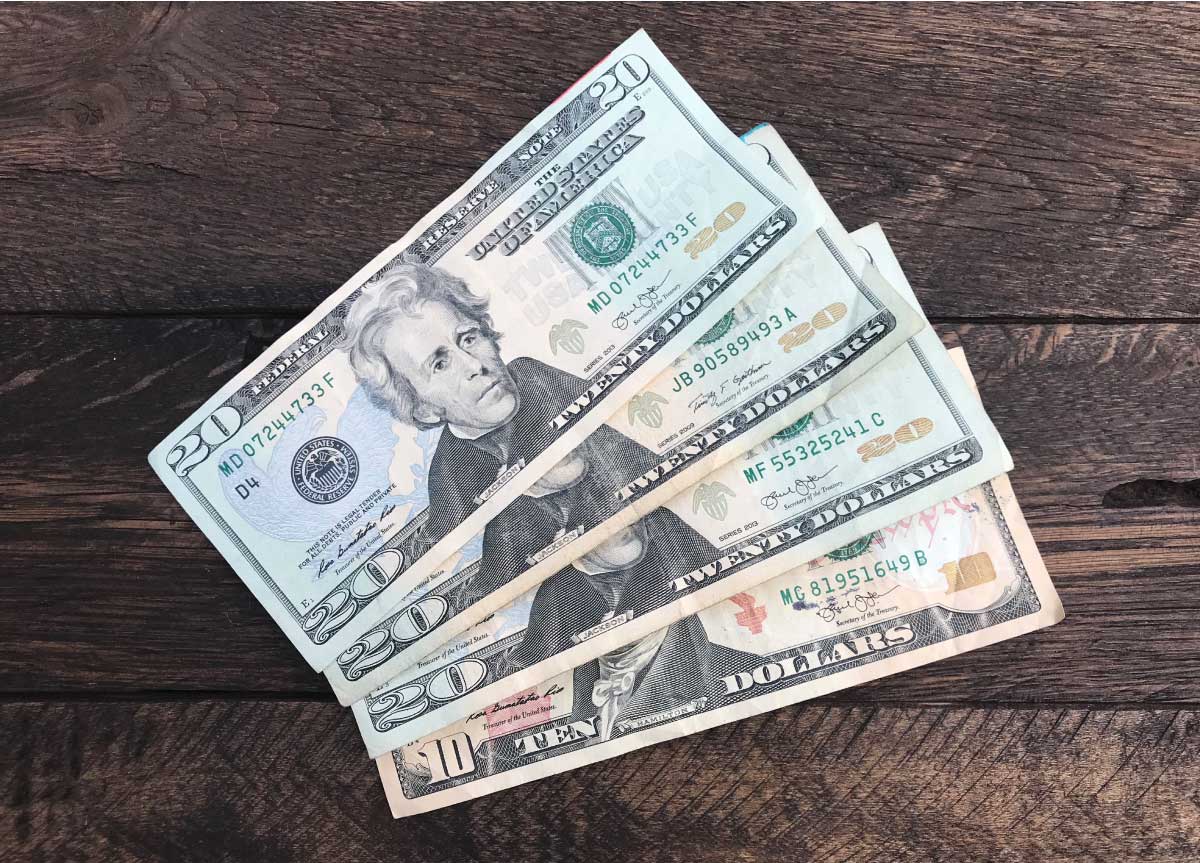 With all that you're going to get and accomplish with Elevate, we could easily charge $500 for this 30-day challenge, but...
I'm just charging that to cover my hard costs of paying my crazy awesome coaches, Jerimae and Peter.
And in exchange for that tiny $70 investment, You get all of this...

21 On-Demand Training Videos

($399 Value)

Weekly Basecamp Videos for Motivation and Direction

($97 Value)

The Elevate Workbook: A Build and Launch Guidebook

($59 Value)

Weekly Coaching Sessions With Jerimae Yoder ($397 Value)
BONUS: Motivation & Tactical Help From Peter Neumann.

($397 Value)

BONUS: Exclusive, High-Level Access Facebook Group ($79 Value)
BONUS: 2 Months of Unlimited Access to Worship Workshop ($149 Value)
If you want to build a process to develop your team—and then launch it—then THIS is the mission we're giving you...
Build a 12-Month Team Training Process in 30 Days, Starting SOON...
Yes! I want daily training, live coaching, and accountability for Day 1 to Day 30!
Need More Information Before You Make Your Decision?
Let Me Break Down All The Awesome Stuff You'll Get When You Join The Challenge Today!
Training & Strategy Videos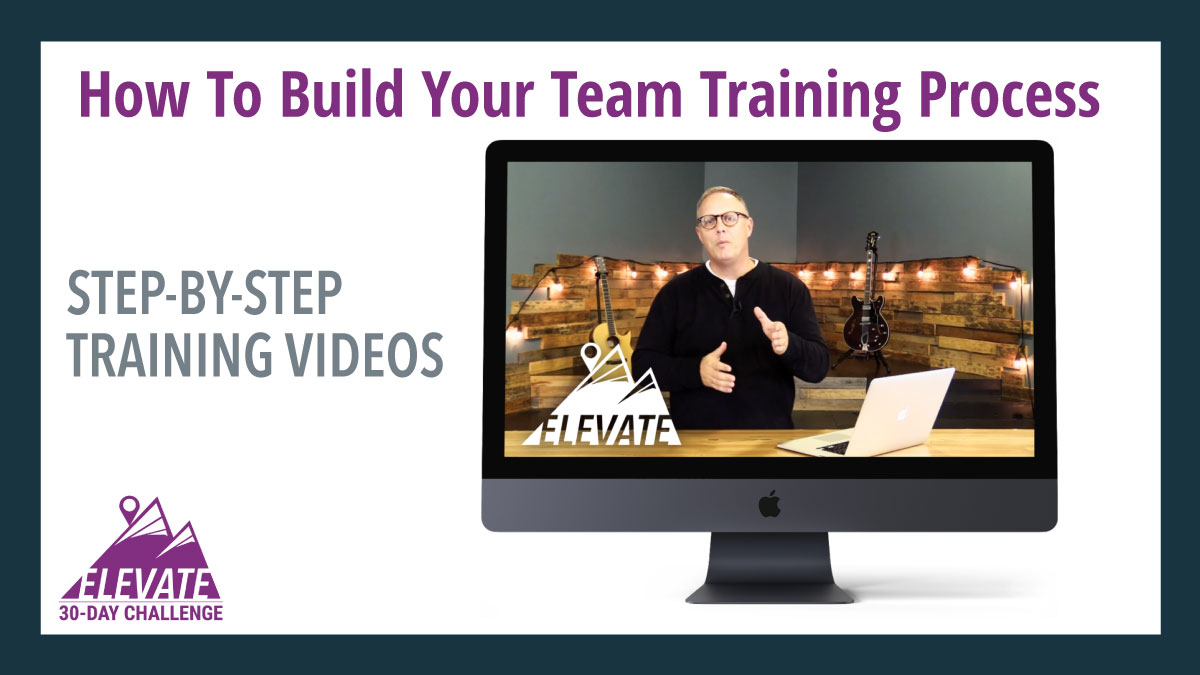 Twenty-one, on-demand video training sessions showing you how to build a worship team member training process.
Lessons taken from multiple WorshipTeamCoach and Worship Workshop resources as well as exclusive content for this Challenge.
A $399 value of time-saving training.
Execution and Implementation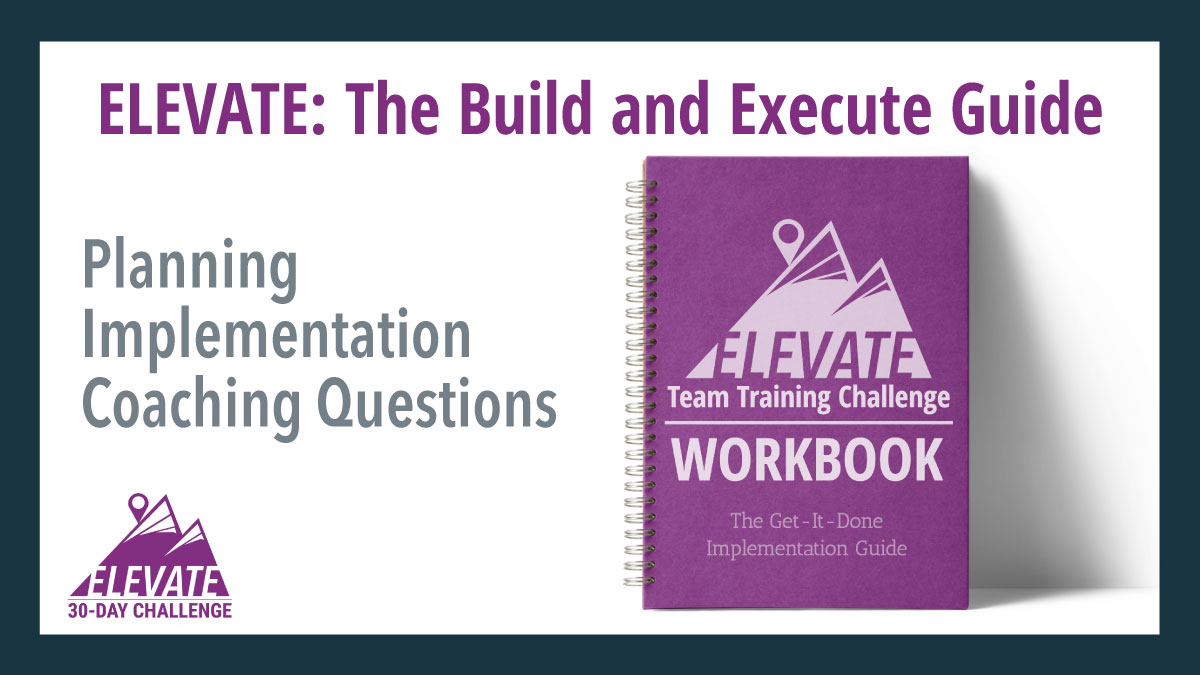 This is the get-it-done guide.
Coaching questions, frameworks, and guides will help you create and launch your team training process.
This guide will save tons of hours of time and disorganization.
Value: $59
Done-For-You Training (Classes & Pathway)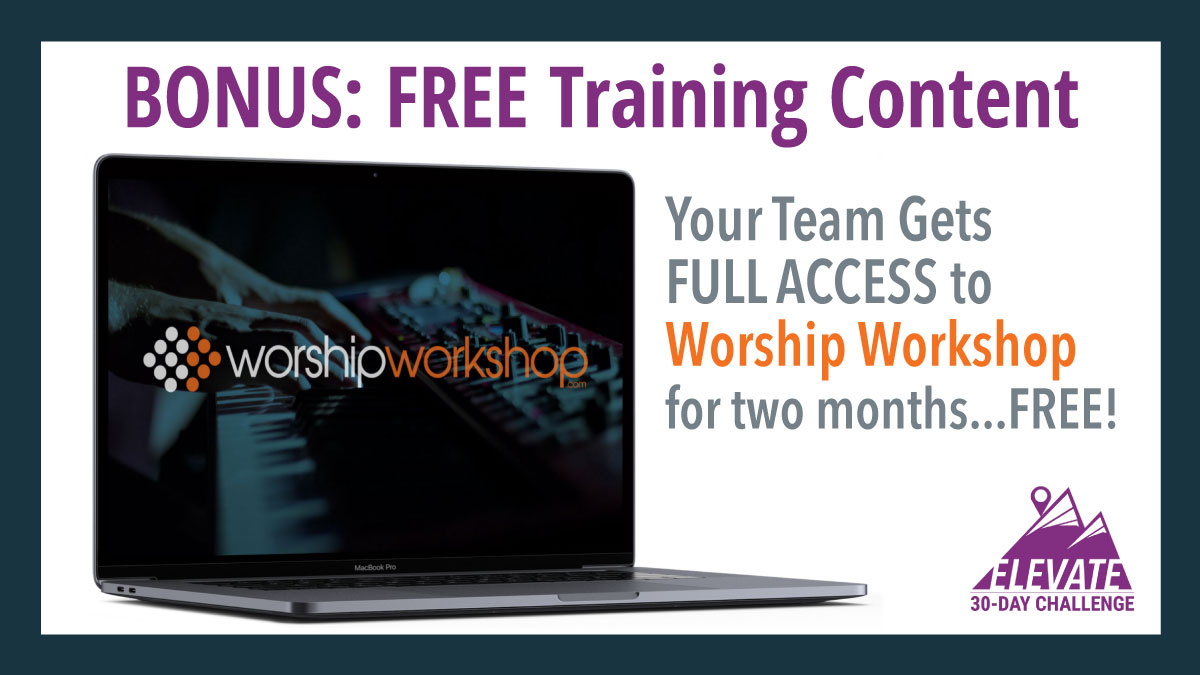 TWO FULL MONTHS, FULL ACCESS = FREE!
You get the ALL IN Membership Package: Enroll Unlimited Team Members!
Includes access to Office Hours, a video chat session with Jon and other leaders to talk strategy, overcoming obstacles, etc.
Access to 100s of lessons to train your team and grow leaders (worth $1000s of dollars).
Intentional training paths leading team members towards maturity and leadership: BEGIN, BUILD, MODEL, and MENTOR.
Built in accountability and team member progress tracking for the leader.
Worship Workshop members have higher level access to Jon and his team.
Value: $149
This is all premium-level training content. BUT, I don't want this to be some course that you never get around to watching. That's why I've invited Jerimae and Peter to join us...
Led by Coach/Trainers Jon Nicol, Jerimae Yoder, and Peter Neumann, the 'Elevate Challenge' is designed to help you CUSTOMIZE and IMPLEMENT your 12-month plan in just 30 days…
Jon Nicol:
Strategy & Execution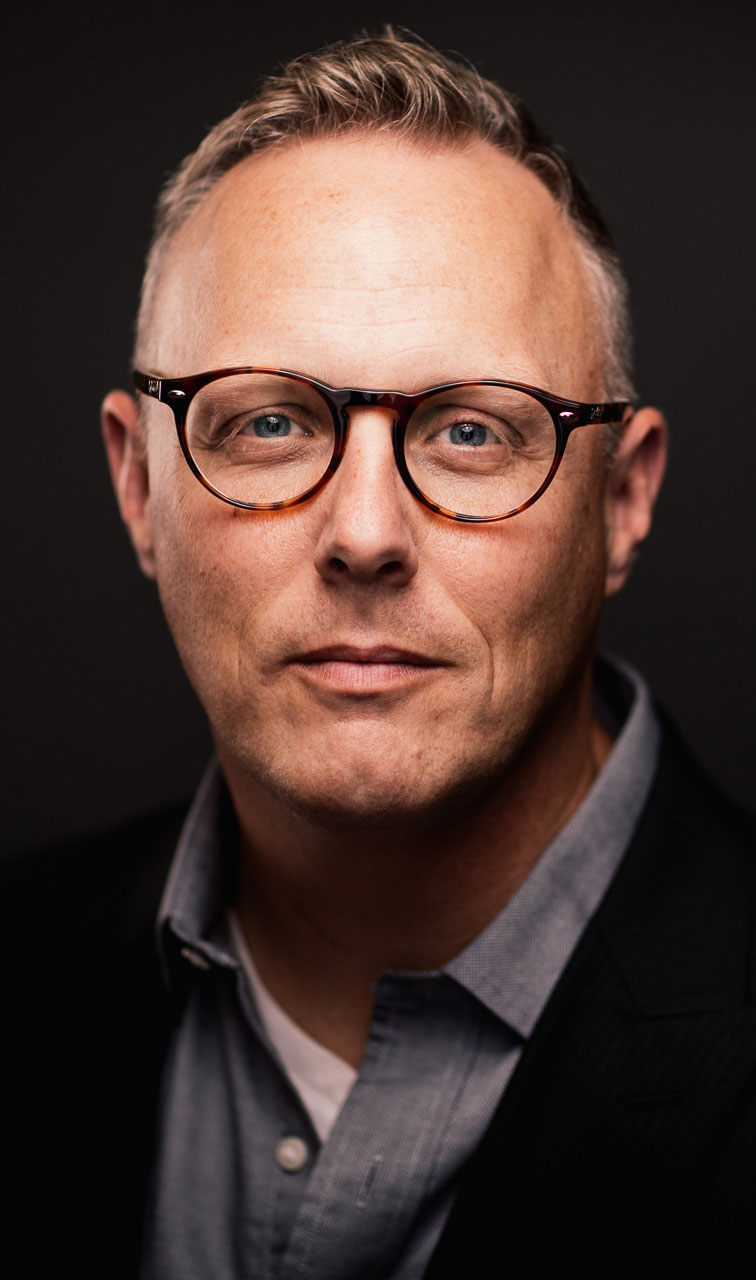 Jon has curated twenty-one different video lessons from several of his training courses and workshops.
Each lesson is designed to move you step-by-step forward in the process of building your 12-month training process.
Then, each week of the Challenge, Jon will create a Basecamp video giving you vision and motivation for what's ahead.
You will also have high-level access to Jon to answer questions for 30 Days inside the exclusive Elevate Facebook Group.
Jerimae Yoder:
Coaching & Kick-In-Pants Accountability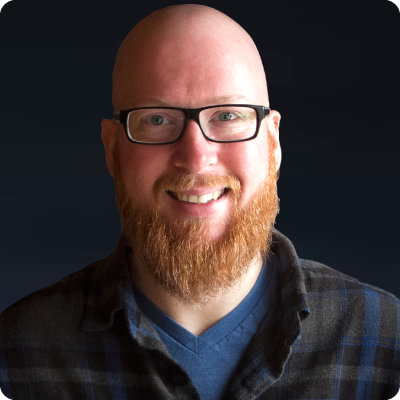 Jerimae will be leading the weekly Coaching Group Intensive.
He'll help you get clarity and solve high-level problems.
He's going to give you some NO EXCUSES accountability to get your work DONE.
Jerimae is give to do all this and more because of his years of coaching experience, worship ministry leadership, and his amazing heart for people.
Peter Neumann:
Tactical Training & Get-It-Done Encouragement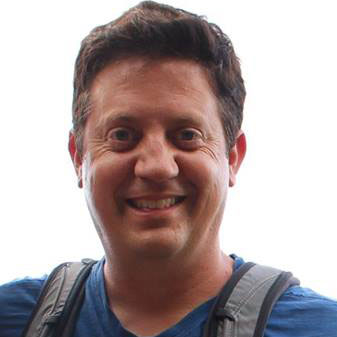 Peter will be make the private Elevate Facebook Group something you won't want to miss.
Each day he'll bring encouragement and tactical, get-it-done help.
He'll also be available for answering any question you have.
Peter can do all this and more because of his years of in-person training worship teams, building and leading his own worship ministries, and his love for worship leaders.
Here's What This Team Will Deliver For YOU...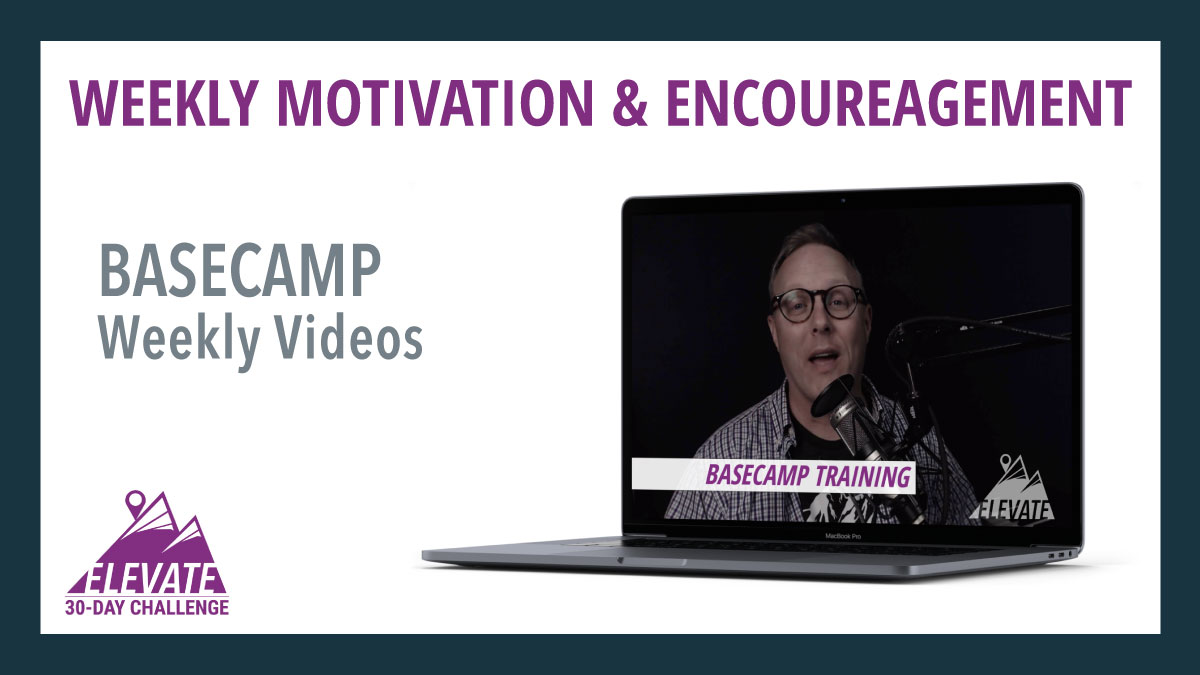 Each week during the Challenge, I will create a Basecamp lesson for you.
Basecamp isn't information, but motivation—the WHY to encourage you to build that week's part of the process.
You'll see the vision for that week's journey.
You'll also get motivation to "make the climb" and do the hard work.
Value: $97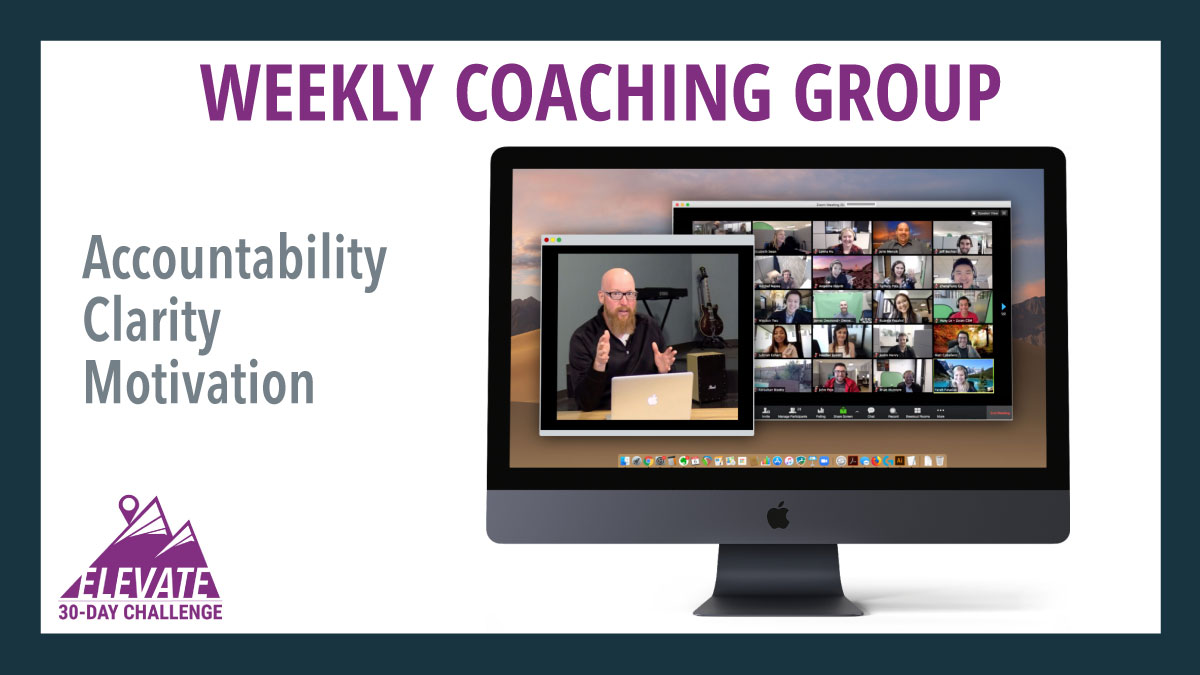 Each week during the Challenge, Jerimae will lead a high-level coaching group.
This is about getting clarity on how to implement this in your ministry.
Jerimae will help you solve the tough problems that are unique for your ministry.
You're also going get motivated to tackle that week's work.
Value: $397
Daily Access To Help & Encouragement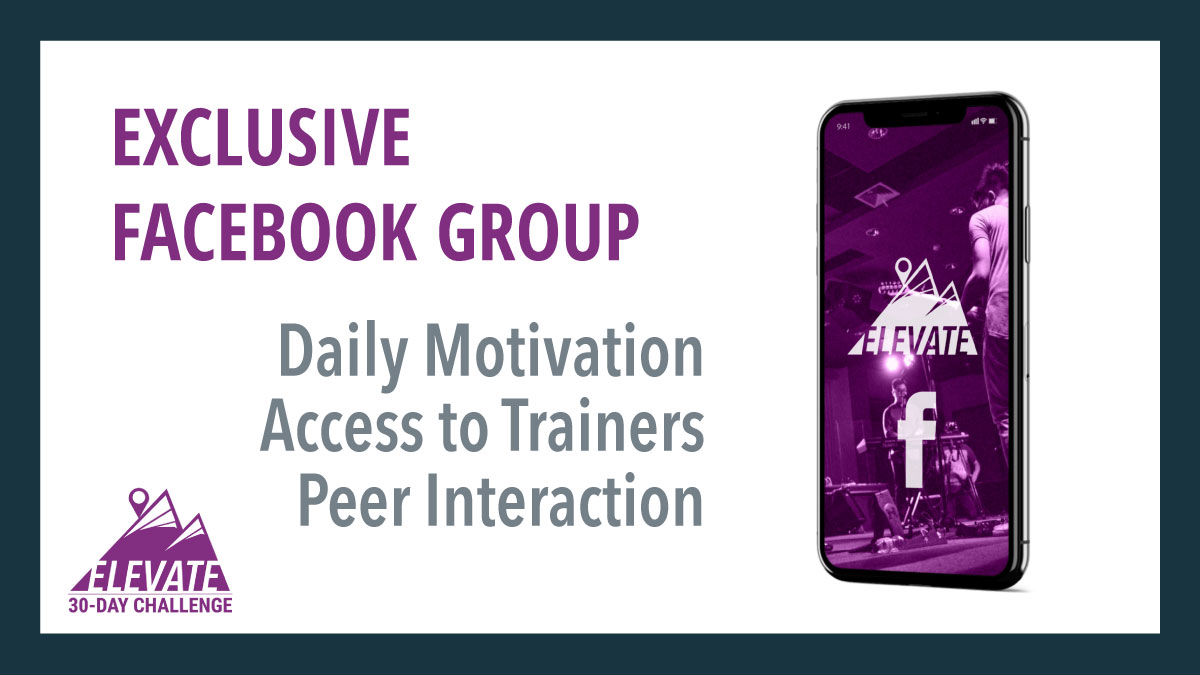 There's a Facebook group exclusively for Elevate Challenge participants.
Peter will be in there each workday encouraging your socks off!!
He and I will also be available to answer your questions that don't get answered in the coaching group.
You'll also be able to interact with the other the worship leaders who are building their team training process.
Value: $79
(Should You Choose To Accept This Challenge...)
Your Challenge Is To TAKE ACTION And Complete The Tasks Given To You,
Yes, there will be some prep-work involved…
Yes, there will be homework…
But every day, you'll be taking steps toward building a ministry-changing, team member training process!
My only question for you is…
"Are YOU willing to invest the TIME?"
The $70 is easy. And we'll even refund it if this doesn't work for you. (Seriously. See below.)
But investing 3-5 days a week for six weeks is the REAL challenge. Will you do it?
By the time the challenge is over, you will have created a 12-month training process for your team!
Not only will Jon, Jerimae, and Peter help you figure out what your training process looks like, but you'll have LAUNCHED it by the end of the challenge!
And, you'll be able to use what you build as a repeatable process to train current and new team members year after year (AND make leadership development part of your culture.)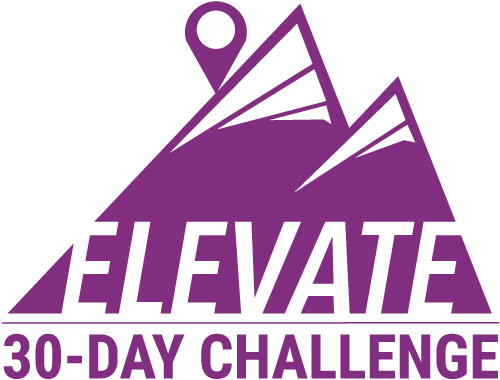 The Elevate Challenge is DIFFERENT!
The Elevate: Team Training Challenge is NOT just some "course" that you'll never use…
It combines the right KNOWLEDGE to build a training process…
With the big PUSH you need to EXECUTE what you've built…
And a "no-excuses" ACCOUNTABILITY coach who won't let you off the hook…
And that's the biggest challenge in getting a new or revamped training process started…
It's almost NEVER a lack of information or knowledge that's the problem...
It's a lack of EXECUTION…(or, not executing the right way).
So we've given you the right information, along with the hold-your-hand encouragement and big-time accountability to EXECUTE—that is, get it done.

Hopefully you're seeing that access to the 'Elevate Team Training Challenge is like having Jerimae, Peter, and me as your own personal trainers and coaches, along with access to multiple premium training courses—ALL AT ONCE!
The only difference is that you couldn't buy a one hour of coaching with any of us for $70. And we'd never get to ALL THE TRAINING that we're going to walk you through in this challenge.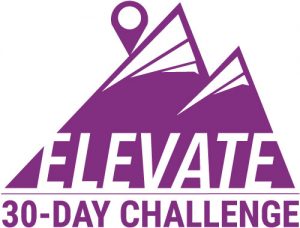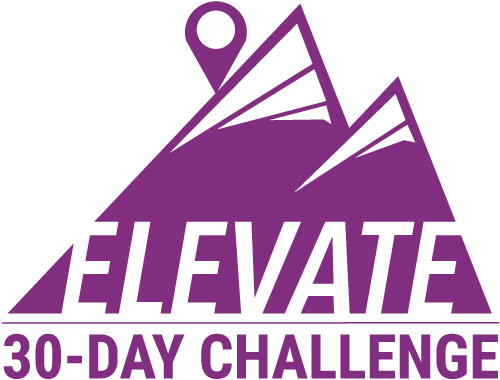 You get to ask questions over 30-days, spread out through five, intentionally-paced weeks of deliberate training, coaching, and accountability.
Plus, you get to interact with other leaders like you inside the private Facebook Group who "get it." They're ready to build something to take their team to the next level of exceptional, just like you are.
There's nothing better than working alongside like-minded peers who are just as excited as you are.
So, to get 30 days with Jerimae, Peter, and me—plus all the other training and perks for $70 is crazy!
So, are you excited yet!?! If so, then NOW is the time to TAKE ACTION!
WARNING: This Challenge Is NOT For Everyone!
If you want to watch every day of the challenge, and say…
"Thanks, Jon! That was some good stuff info!"
...but never actually do anything with it, that's entirely up to you.
(But chances are, nothing will actually change in your worship team. So if you're just wanting more info, more training, more knowledge—this challenge is NOT for you.)
You will get knowledge and info and training. BUT remember: information alone won't change anything in your ministry.
However…
If you are willing to roll up your sleeves and do just a little bit more work for 30 days…
If you want to be trained daily by me, walking you step-by-step in the right direction...
And if you need a gentle (or tough love) PUSH from a coach who will hold you accountable...
AND if you want would love to have a trainer who can make sure you're doing it right AND getting it DONE (remember, NO EXCUSES!)...
Then we invite you to...
Accept the 'Elevate: Team Training Challenge'...
Get your 12-month training process built...
And then create momentum by actually launching your first phase of team training.
We're doing this challenge because we believe next-level team development—musical, relational and spiritual development—will have a game-changing affect on your worship ministry, on your Sunday experiences, and even on your entire church.
And we also believe that the most cost-effective ways to train your team members and develop leaders is through a Worship Workshop membership for you and your team.
In fact, we believe in it so much, that halfway through the 30-day Challenge, you'll get free access to Worship Workshop's ALL IN Package—not just for while you're in the challenge, but for an entire two months.
FREE. 
And during that time, you can enroll an unlimited number of team members.
What you're paying for this Challenge is actually LESS money than two months of Worship Workshop's ALL IN Package.
So our "diabolical" plan is to give you...
The knowledge, coaching, and encouragement to build a 12-month team training process.
Plus, the kick-in-the-pants accountability to get the work done and EXECUTE.
AND…we also give you a two-month jumpstart to have all the team member training content you need with Worship Workshop.
(And by the way, when you find out how much time, effort, and frustration Worship Workshop saves you—and how little you'll pay for a monthly subscription for your whole team—we think you'll want to keep using Worship Workshop. But you'll have the chance to decide for yourself.)
And just so you know—we DON'T auto-enroll you into Worship Workshop when you sign up for this Challenge.
You are free to opt-in for the two free months, or NOT.
If you have your own training content and just want to learn how to build a better process—that's OK! We'd still love to have you be a part of this Challenge.
Why?
Because you're still bringing next-level training to your team, and that's what we want to see happen.
So does that sound like a fair trade for $70?
You get training, coaching, accountability AND two free months of team member training content.
And Peter, Jerimae, and I get a chance to help leaders develop a next-level team AND show you how effective Worship Workshop is. (Btw, we geek on that sort of thing.)
And if you try Worship Workshop for two months and don't love it, you cancel without paying anything.
So there's no risk for you.
Why Time Is Of The Essence...
If this page is open, it means that the Elevate Challenge is open for registrations, but it'll close down SOON.
Maybe you're thinking, "Why can't I just jump in the next time this challenge is offered."
And the answer is…you can, maybe.
This is our first Elevate: 30-Day Challenge. And with everything we do, we like to do it once and then improve on it. So it might be awhile before you can get in another challenge—if we offer another one at all.
But the real issue with waiting is this:
You might have to be OK with letting your team stay stalled, stuck, or even dysfunctional for several more months.
And how many new team members will join your team and miss out on intentional, foundational training if you don't get this built now?
At the risk of sounding a little dramatic, you really are standing at a crossroads for your ministry right now.
Down one path, you continue to keep doing what you've been doing.
And we all know what that gets us: we keep getting what we've always been getting.
That might be...
Leaders

not

being raised up.
Solid musicians not reaching their potential.

Spiritually immature

vocalists singing into their music stands.
Team members showing up unprepared.
A big fat

divide

between your techs and your platform team.
High quality team members

frustrated

because too many other team members just don't seem to care about quality.
And even if you got serious and decided to build a training process yourself, imagine how much time and energy you'll spend trying to reinvent the wheel.
$70 is a teeny-tiny price to pay to avoid that kind of frustration.
But if you take the other road and commit 30 days and $70 to this Challenge, you'll get a massive return on both your time and $70 investment.
Imagine nine months from now when you have an ongoing, intentional training process for your team members.
Can you see one or two of your already solid team members mentoring less experienced members of the team?
And imagine creating a process that will train your team over the next twelve months AND, can be improved and repeated, over and over to...
Level-up your

current team members

year-after-year.
Train new team members who join you.
Build a culture of leadership development.
What would that mean for you, your team, and your church?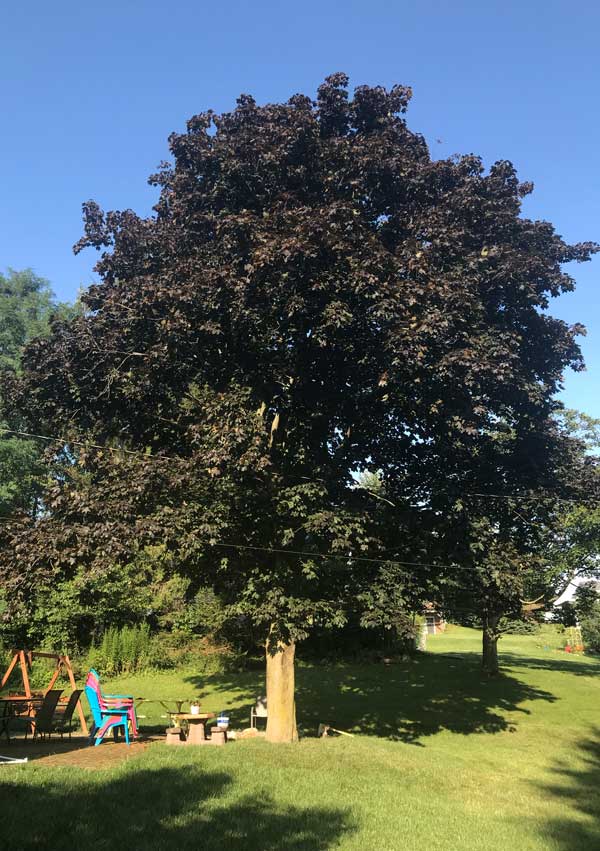 So NOW is the time to get this going.
As I write this, I'm sitting on my patio table under the overhanging branches of a beautiful red maple. I have a debt of gratitude to a previous owner of my house who planted this tree—probably two decades ago.
For that family, it was just a sapling. But now, it's grown to shade our patio from the southern sun and be a source of climbing adventures for our kids.
So plant your "red maple" now.
It likely won't produce everything you hope for in the first year.
But after a couple years, you'll be surprised at how the culture of your team has changed.
And if you can stretch your God-given imagination through the next decade, you will be amazed at what an intentional discipleship and training process could do your worship ministry, your church, and for the broader Kingdom.
Take the long-view. Make the investment...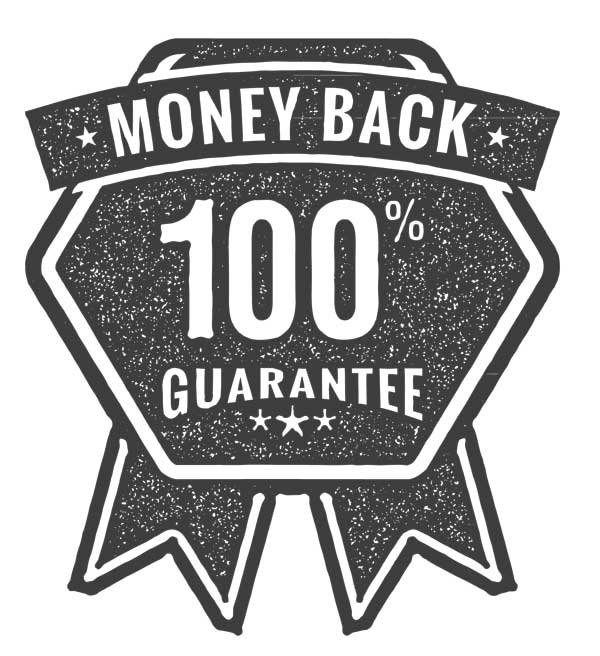 Of course!  : )
I promise that if you...
participate in this challenge...
show up for the coaching sessions...
and put in the work...
you will have a team member training process ready to launch at the end of the 30-days.
If you don't, I'll refund your money. But there is a catch:
Because I only want people who are serious about doing the work of this Challenge, I'm going to require that you show me the work you've done to get your money back.
If this training and coaching doesn't work for you, I don't want to take your church's money.
But I also don't want a leader joining thinking that this Elevate Challenge is a pile of magic beans that will suddenly transform into a successful training process.
It won't.
This takes work.
There are no magic beans.
So only invest in this Challenge if you're willing to do the work.
From here it's just finalizing the details.
Click on the Join the Waitlist button.
Complete the wait list form.
Look for the confirmation email.
As soon as we set the next Challenge dates, we'll email you!
Thanks for taking the time to read this letter and watching the video!
I'm stoked to hear your success story at the end of the challenge!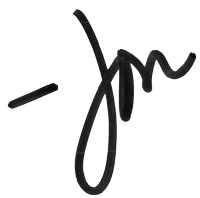 P.S. In case you're one of those people (like me) who just skip to the end of the letter, here's the deal:

When you join the Elevate Team Training Challenge today (for only $70), you're going to build and launch a 12-month training process over the course of 30 days.
My coaches/trainers and I will hold you by the hand, walk you step-by-step to create (or improve) your team training.
AND, you get TWO MONTHS Unlimited Access to Worship Workshop for FREE to train your team members and build leaders.
And, if you don't get the results, just show me that you did the work and I'll refund all your money.
Sound fair?
Then what are you waiting for?! It's about to start! Join the Elevate: Team Training Challenge TODAY!    
Here's A Recap Of Everything You Get...

21 On-Demand Training Videos

($399 Value)

Weekly Basecamp Videos for Motivation and Direction

($97 Value)

The Elevate Workbook: A Build and Launch Guidebook

($59 Value)

Weekly Coaching Sessions With Jerimae Yoder ($397 Value)
BONUS: Motivation & Tactical Help From Peter Neumann.

($397 Value)

BONUS: Exclusive, High-Level Access Facebook Group ($79 Value)
BONUS: 2 Months of Unlimited Access to Worship Workshop ($149 Value)
If you want to build a process to develop your team—and then launch it—then THIS is the mission we're giving you...
Build a 12-Month Team Training Process in 30 Days, Starting Soon...
(Freakishly Awesome Questions)
What are the dates of this Challenge?
The next Challenge Dates are TBD. Join the Wait List now to be first in line for the next one.
Wait, is this a 30-Days or a Six-Week Challenge?
It's an actual "30-day investment" spread out over six weeks. And actually, it's seven weeks if you count the bonus lead-up sessions (don't skip these—they're critical to your success).
What if I don't love it?
At the end of the challenge, if you don't get the results you wanted, just show me that you did the work and I'll refund all your money. Scroll up to see more details about the refund promise.
Does joining this challenge automatically enroll me in Worship Workshop?
Nope. That's totally up to you. There will be a window to sign up for the two free months of Worship Workshop during this challenge. If you decide it's not a good fit, you don't have to sign up.
If you do sign up, you'll have two months before the low monthly fee kicks in. You can cancel anytime in that two months and you won't be charged.
We made it as risk free and no-pressure as possible.
What if I can't make the coaching sessions?
We understand not everyone can make it. You'll have a chance to submit your questions ahead of time, then view the recorded replay of the coaching call.
We'll give precedence to the questions asked live, but we're going to do everything we can to answer your questions, either in the coaching call or the Facebook Group.
How much work is required, and what does a typical week look like?
Plan on an average of 75-90 minutes of work (which includes watching the videos) each "work day." Some days and weeks there will be a little more. Other days/weeks, less.
Here's the structure for each week.
Monday:
Basecamp Lesson
Coaching Call (2pm EDT)
Tuesday - Thursday:
Daily Training Videos (most videos will be between 10 and 20 minutes each).
Peter answers questions and connects with you in Facebook
Friday:
Workday (Catch up on your Elevate work or your church work)
Facebook questions answered.
Will I have "forever" access to this content?
No. At some point after the Challenge, we will shut down access to the training content.
Our goal with this training is NOT to give you an informational training course. The goal is to help you build and launch a team training process.
So shutting down access helps create extra urgency.
But don't worry. We understand life goes unexpectedly sideways sometimes. So there will be a long grace-period and ample notice before we close access.