An Exceptional Every Sunday Workshop
The "Exceptionally-Prepared Team" Blueprint
Cut your worship team's personal practice time in half in the next 30 days, without diminishing Sunday quality – even if they're not practicing enough right now.
In this 90-Minute Workshop, we'll install 3 "systems" into your worship ministry:
1. Practice Numbers™ –
A simple tool to make preparation standards... 
Tangible & understandable.

Universal (your whole team knows what they are)

Measurable ("what gets measured, gets improved")
2. Practice-Required Rehearsals – 
Implement quick-win, easy-to-apply tactics to make your rehearsals support the requirement for personal practice.
If your team doesn't practice, they're going to feel left behind!
3. Preparation-Prioritized Planning –
You'll discover (and fix) easily-missed planning mistakes that keep your team from being as prepared as possible.
NOTE: This is NOT a fluffy webinar that gives zero real world help. We walk our private coaching group clients through this same exact training. The only thing that's changed is the title!
Time: Thursday, March 16, 2023 at 1pm ET
Location: Zoom
Cost: One single payment of $29
Register Now and You'll Get:
Your spot reserved for this 90-minute intensive.
Instant access to a replay of the workshop.* 
A Team Prep Assessment (15 mins) - a 1:1 conversational assessment with Matt to start to determine where the sticking points are with your rehearsals, worship team, and Sunday prep processes, so you can go further in the workshop.
Workbook & Training Materials - you'll get instant access to these as soon as you register.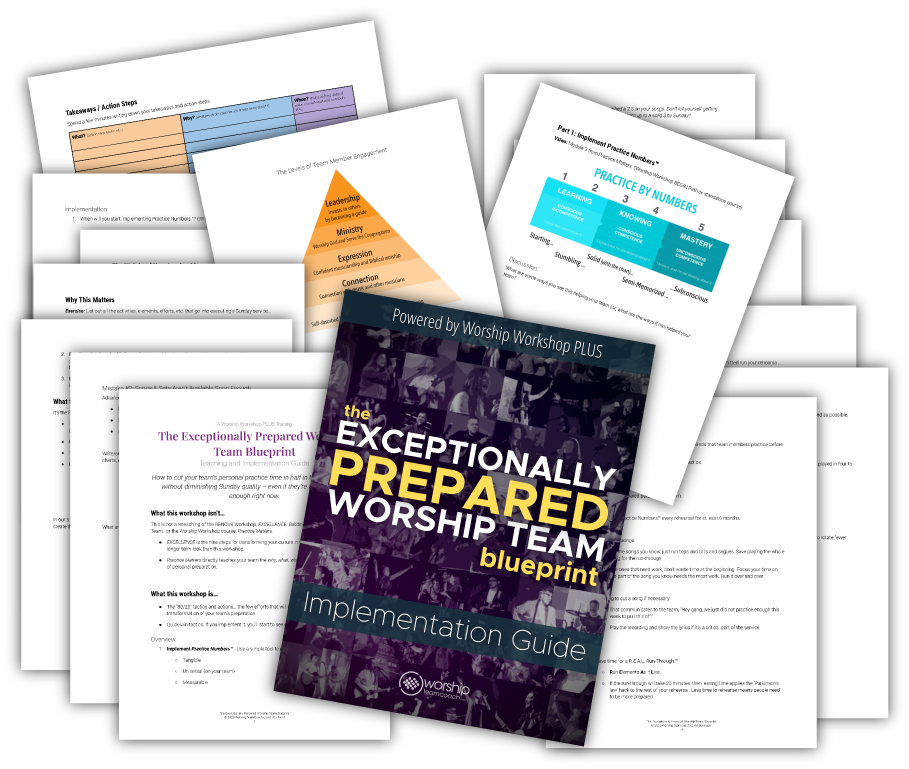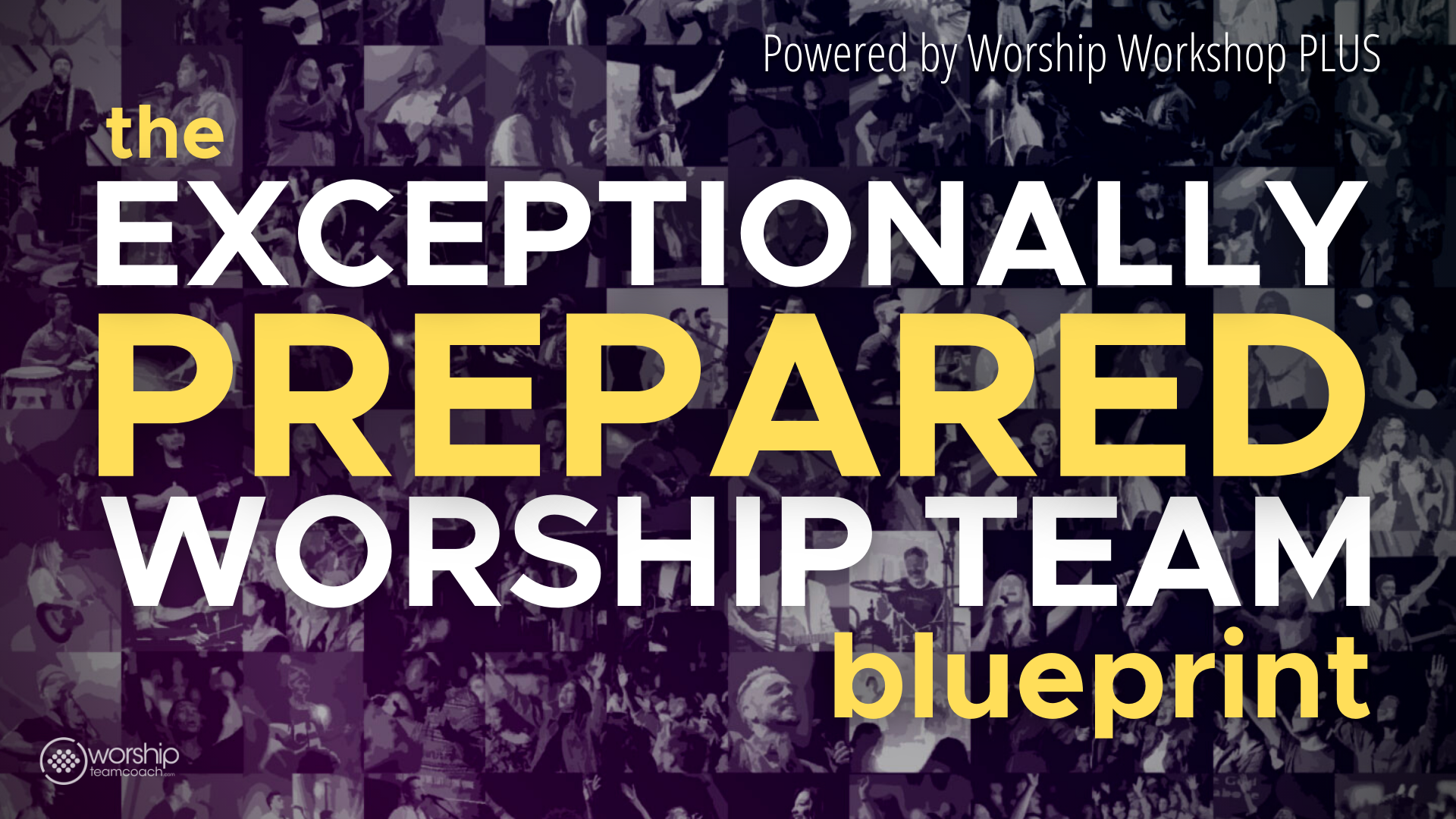 Noticable Improvement, Or a Refund
If you implement Practice Numbers™ with your team, your results will be worth 20x more than the low registration cost of $29. That concept alone can shift the practice habits of your team. 
And, if you invest the time to install these 3 simple systems into your worship ministry, you will see noticeable improvement within a few weeks.  
Here's my promise: If you invest in this workshop, implement it, and find that this process doesn't work for you, I'll refund your registration fee – even up to 1 year later!
That's how much I believe this will work for you.
Click the button. 
Complete the short registration form.
Block 90 minutes on Thursday, March 16 at 1pm ET.
Within 3 - 4 minutes, you'll get an email with access to the training materials, previous workshop replay, and the upcoming live workshop. 
* No, we don't have a Delorean with a working flux capacitor and Mr. Fusion. (That's a time machine, for non-BTTF fans). 
We've just taught this before inside of our coaching program. So you can dig in RIGHT NOW and not wait for the live event. 
But you'll still want to attend for the personal interaction and coaching.