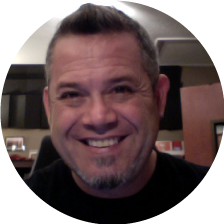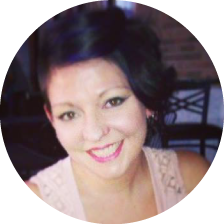 What is Practice Matters?
Practice Matters is a training course designed to help you lead your worship team members towards great preparation habits.
Why Does Practice Matter?
When worship team members don't practice, it's a DOMINO effect. Find out why...
They use the rehearsal as their own individual practice time.
Because of that, you leave rehearsal unprepared for Sunday. That adds stress for you as a leader.
And those who did practice ahead of time feel their time was wasted and start to resent being on the worship team.
On Sunday, the warm-up/sound-check time is stressful because the team is still putting the pieces together.
During the service, those who didn't practice enough have their heads buried in their music stands. They can't connect with the congregation or even worship because they're too focused on the mechanics of the song.
They can also be a distraction for the congregation if they're not playing their part right or are looking timid and scared.
In the midst of all that, you lose focus as a worship leader because you're trying to hold an unprepared team together.
Sound familiar?
How Does Practice Matters Work?
These nine modules pack a ton of training into a short time. How short?
Each video is around 7 - 15 minutes long. You can show one in rehearsal and not eat up the entire time. Or they can be used altogether during a team workshop.
There's also a leader's guidebook that gives you ready-made discussion questions AND tips for implementing the changes to your team.
The team member handouts are ready-to-print and easy to email. They also help your team members start using the practice tips and techniques.
BONUS Leadership Training
Three Bonus Leadership Training Modules will help you overcome specific challenges when it comes to preparation.
What Will Your Team Learn?
Module 1: Why Practice Matters
Your team will discover the biblical reasons why preparation is important. They'll also learn how their practice directly affects both the health of the worship team and the worship of the whole church.
Module 2: Quit Practicing At Rehearsals
This session lays the foundation for the importance of practice BFORE rehearsal. We also dive into what healthy rehearsal expectations are team members: arrive early, well-prepared, and ready to engage.
Module 3: How Prepared Is Prepared?
Team members sometimes don't know how much to prepare. So this session explains in tangible ways how much they need to practice, while taking into consideration different learning styles and skill levels.
Module 4: How To Practice Effectively, Part 1
In this session, we look at specific techniques, tips, and hacks to learn new songs without taking too much time away from preparing our all of our other songs.
Module 5: How To Practice Effectively, Part 2
When it comes to familiar songs, it's easy to think, "I've got this." This module will help your team prep your "known songs" in less time, so they have more time to learn the less familiar tunes.
Module 6: How To Memorize Your Music
This module will teach your team tips, tricks, and hacks to memorize songs before Sunday. And not only that, but it teaches WHY memorization is important.
Module 7: The Rookie Mistakes of Practicing
Practice doesn't make perfect, it makes permanent. This module will dispel the myths and correct the mistakes your team makes with their practice time.
Module 8: How To Practice With A Click
Playing tight as a band is requires playing in time. Practicing with a click will help build solid sense of time among your team members, even if you don't use a click during the service.
Module 9: Practice On My Week Off...Seriously?
Our musical chops (voice and instruments alike) are like anything: if we don't use 'em, we lose 'em. So we talk about ways to do less on their weeks off, but keep forward progress.
Your Investment In Practice Matters
All Nine Modules + Bonus Training
You get full access to all nine modules and the three bonus modules. At this price, you can train fifteen team members for only $1.09 per person, per module.
There's also an easy-payment plan if your budget is a little tight.
We think you are going to love the Practice Matters course, and it's going to help you take your worship team to the next level.
But if for any reason you decide that this course is not right for you, just contact us within 30 days for a full refund.