"Hey! You should do this song!"
Tackle the "Sunday Morning Jukebox" person with this tool.
We all receive a lot of song requests, and this little song request form has been a game-changer for me. It's a Google form that asks for basic information like how you found our church, how long you've been here, the title and artist of the song, and even the biblical context and scripture references. It also allows you to provide a recording or a link to the song. This form has made it so much easier for me to manage song requests and ensure that the songs we choose for corporate worship are appropriate.
(Also included is a free coaching session with Matt.)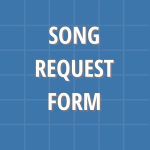 Immediate download access
INCLUDES BONUS: Free Coaching Session with Matt