Take your team from STUCK to LEVELED-UP with this video.
How?
This video and workbook will help you see what engagement level each of your team members are at right now.
Then, you'll learn what the "next-level" looks like for each of them—no matter what level they're at currently.
Follow the three steps below...
Step 2:
Download the Workbook.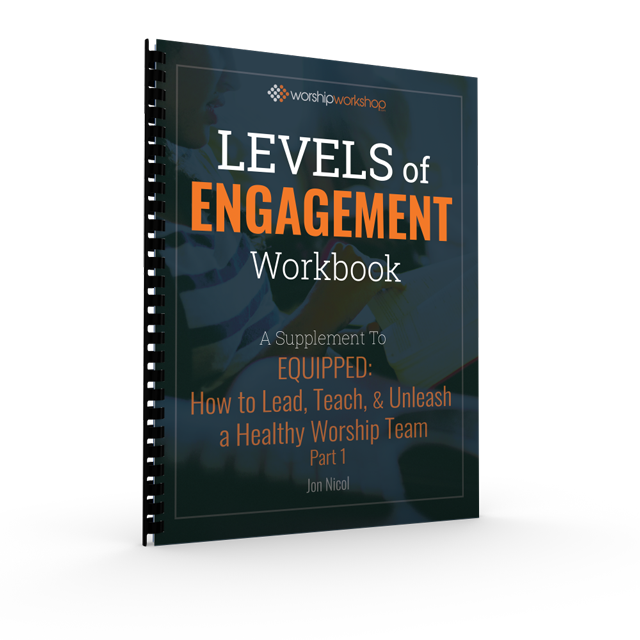 This workbook is the rocket fuel of this training. The video gives you the information, but the workbook helps you look at EVERY team member and know where they are, and where they need to go.
To get the most out of this training, follow these steps:
1. Download the Workbook
2. Take two minutes to scan it.
3. Schedule a time to work through it.
Block a 30- to 60-minute appointment with yourself (or with your leaders) within the next week—but no later—to work through this guide.
It will give you a crystal clear picture of where each of your team members are at, and what their next step is.
Step 3:
Get the FULL Training.
If you found this video and workbook helpful, imagine what the whole training could give you.
In the seven 'Stuck to Leveled-UP' training, you only experienced a small percentage of just ONE of the high quality videos that's available in the EQUIPPED Workshop.
For only $7, you can get full access to all three video trainings, plus additional workbooks and assessments to help you put this training into action.
How to Lead, Teach, and Unleash a Healthy Worship Team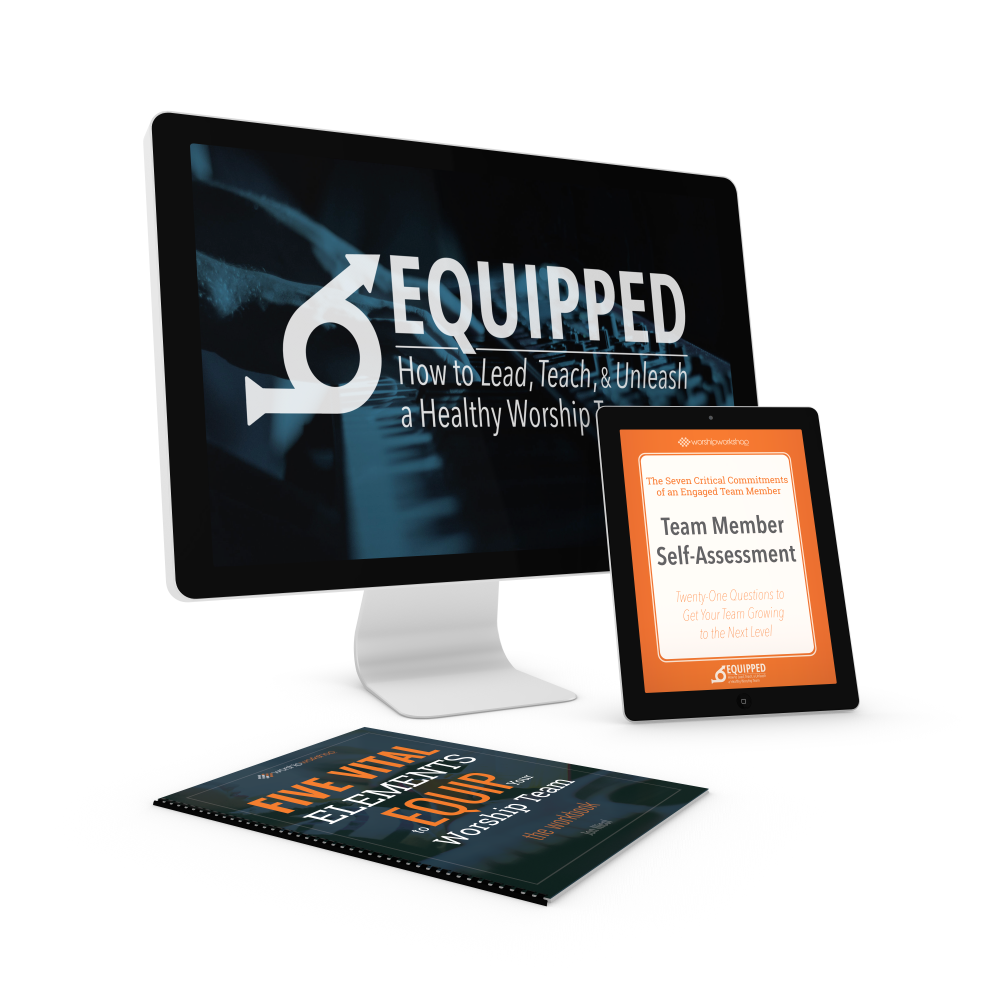 To help you intentionally level-up your worship team, we've created a three-part, ministry-jumpstart workshop called Equipped: How To Lead, Teach, & Unleash a Healthy Worship Team.
The EQUIPPED Workshop will give you a process to...
Develop engaging team members...
Grow strong leaders...
And build a healthy team culture.
The EQUIPPED Workshop will help you...
This premium-level video workshop is a jumpstart to build your ministry. You can get full access to it for only $7!
Purchase The Workshop Today. Only $7.
Click the button to purchase the full workshop with a one-time only payment of $7.