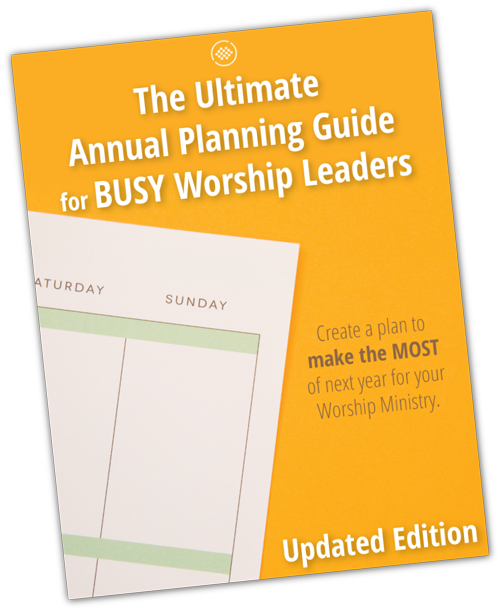 Get Your Free 2024 Worship Planning Guide
This planning guide makes it easy to map out the next year for your worship ministry:
Special Events and Services
Team Training & Development
Ministry Improvements
Goals & Aspirations for Your Team
And it will even help you guard your personal and family time. Click the button to get access for free.
What's Included In The Planning Guide
Planning an entire year can be overwhelming. The 20+ page guidebook walks you step-by-step to know what's critical to put in and what can be left out.
Clarity To Create Your Vision for 2024
There are planning worksheets that help you build get a vision for your ministry next year. And, it'll help you get more done — in less time — in 2024.
"What should I write here?" For every section of the planner, we've included sample sheets to give you ideas for your own ministry.
Check out the sample pages...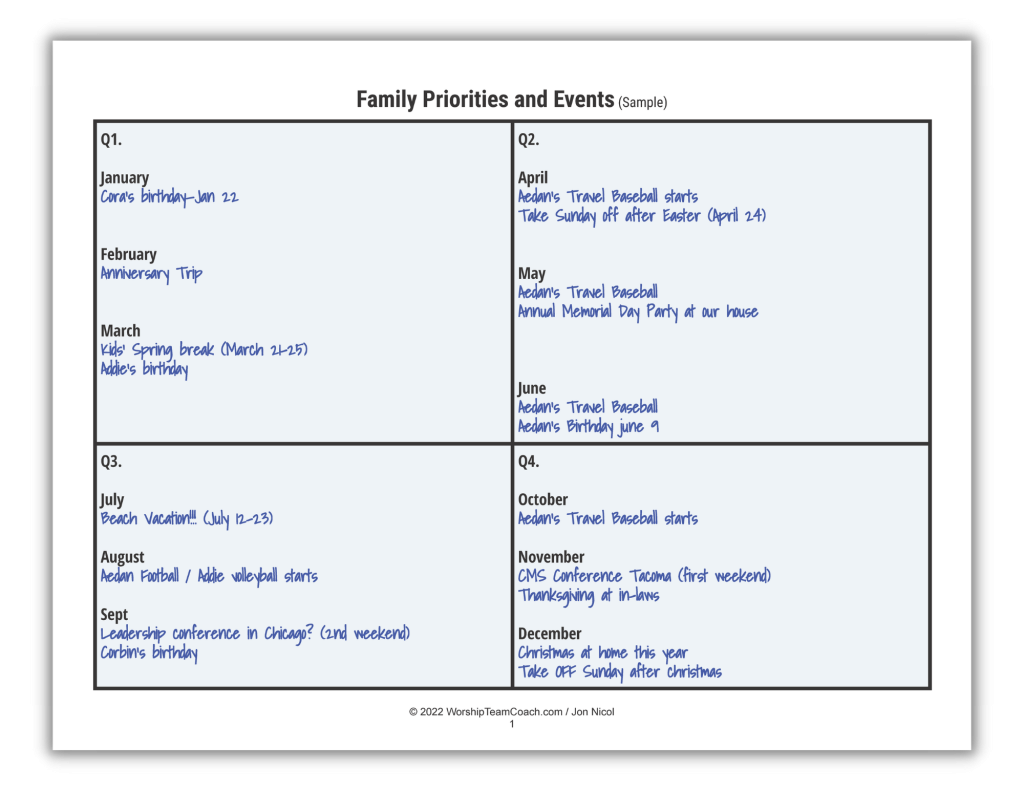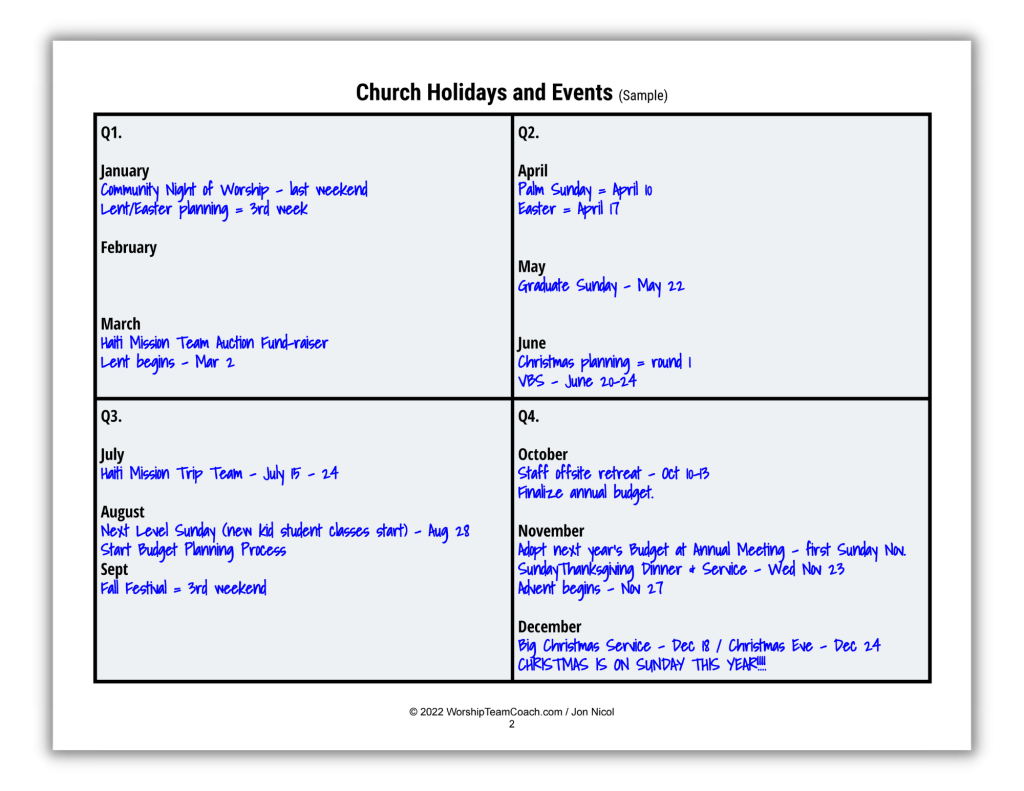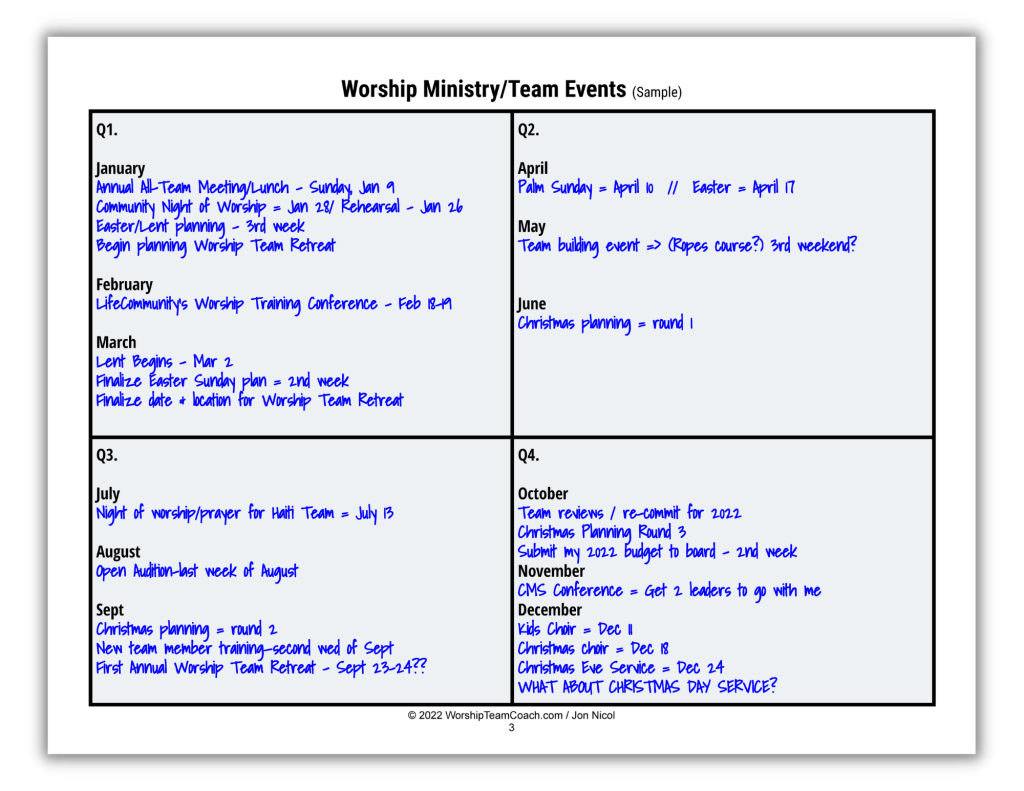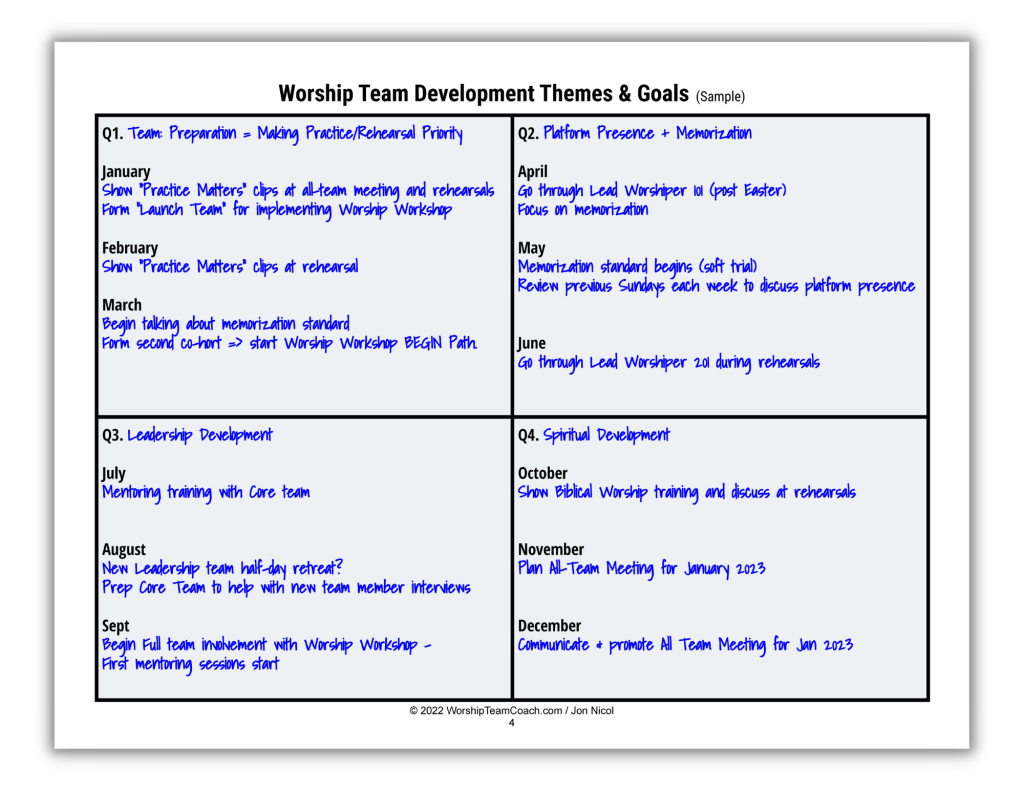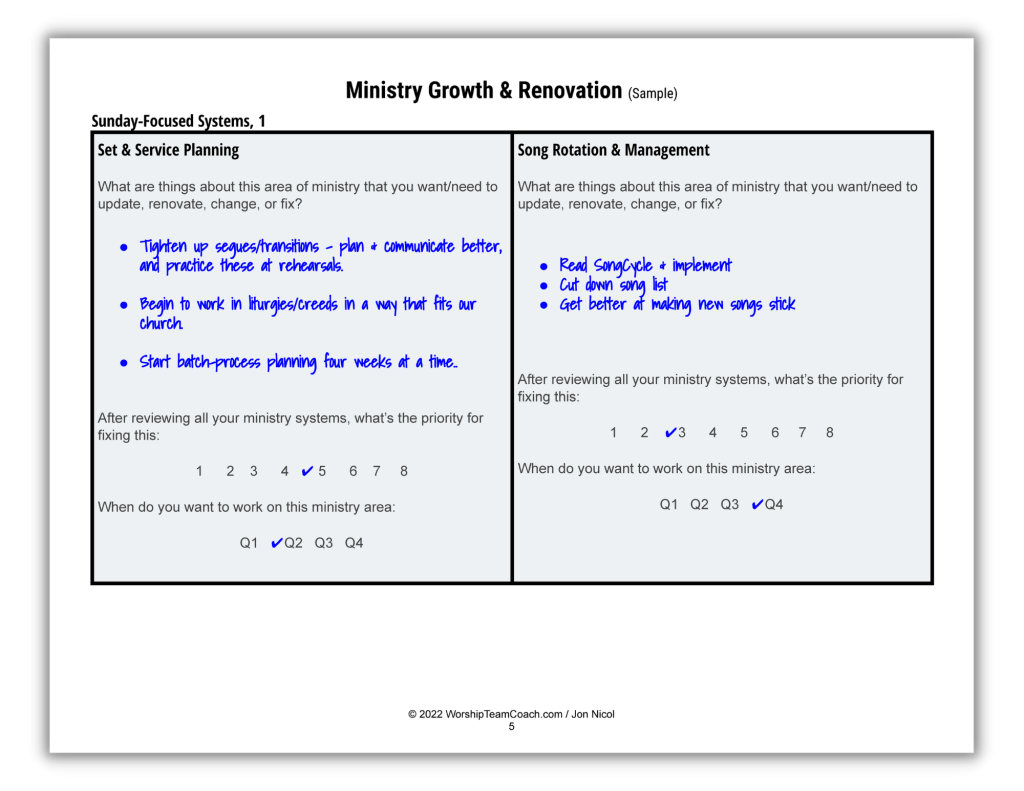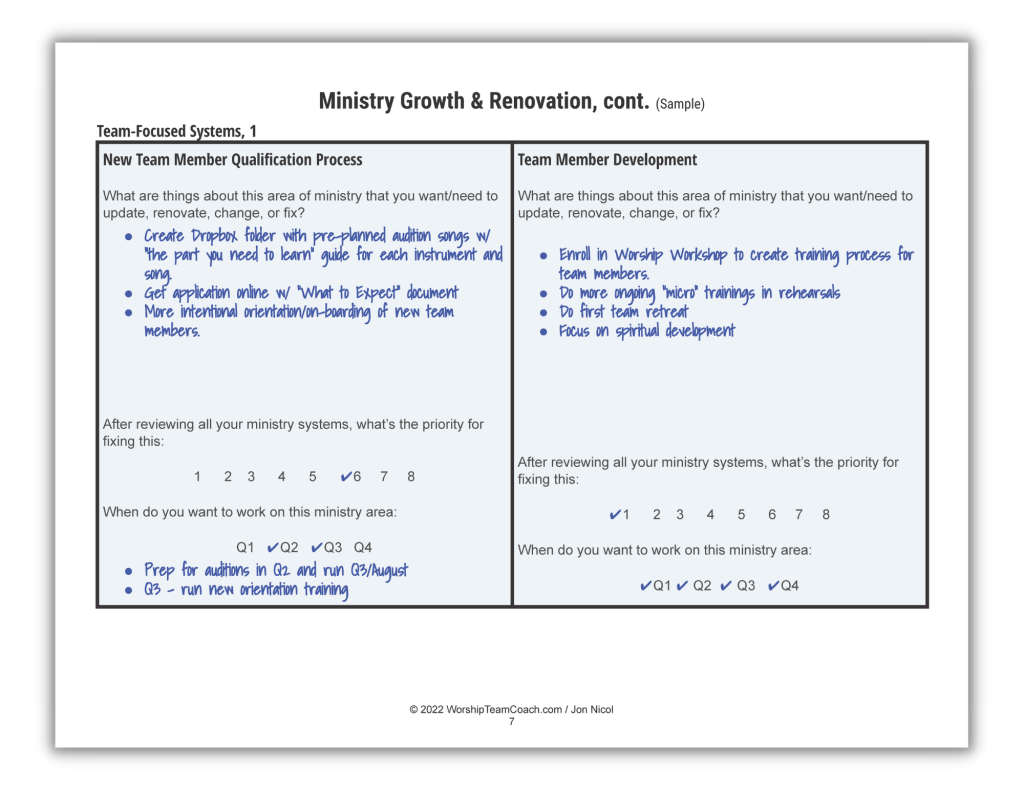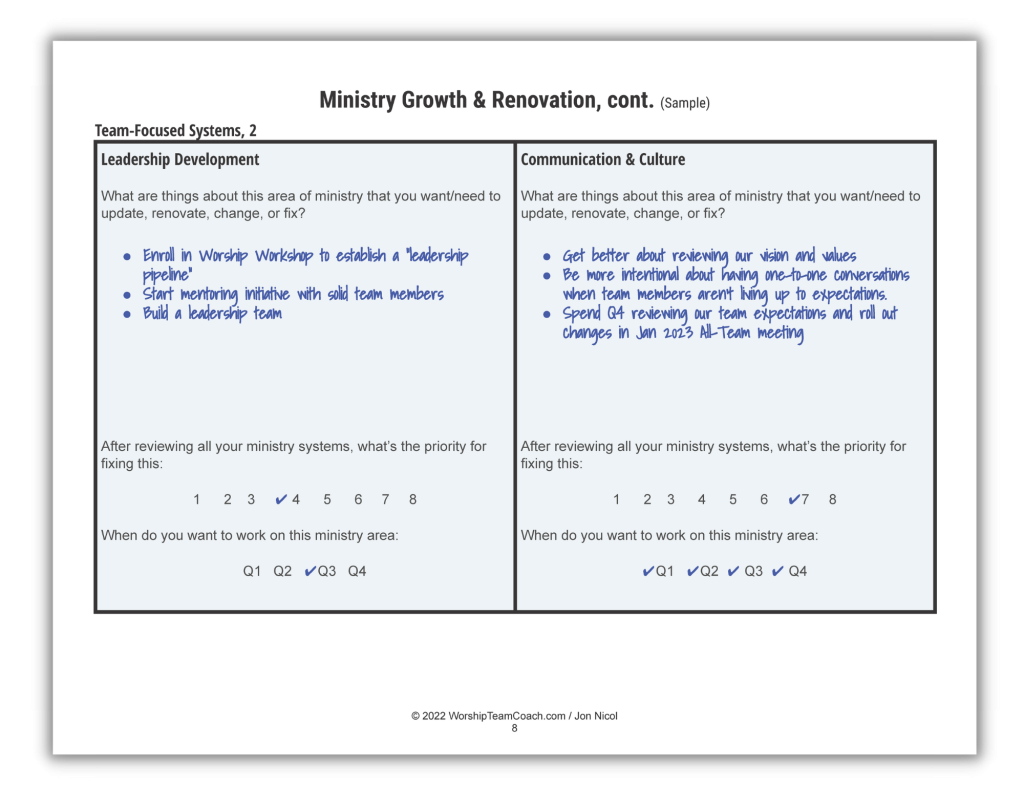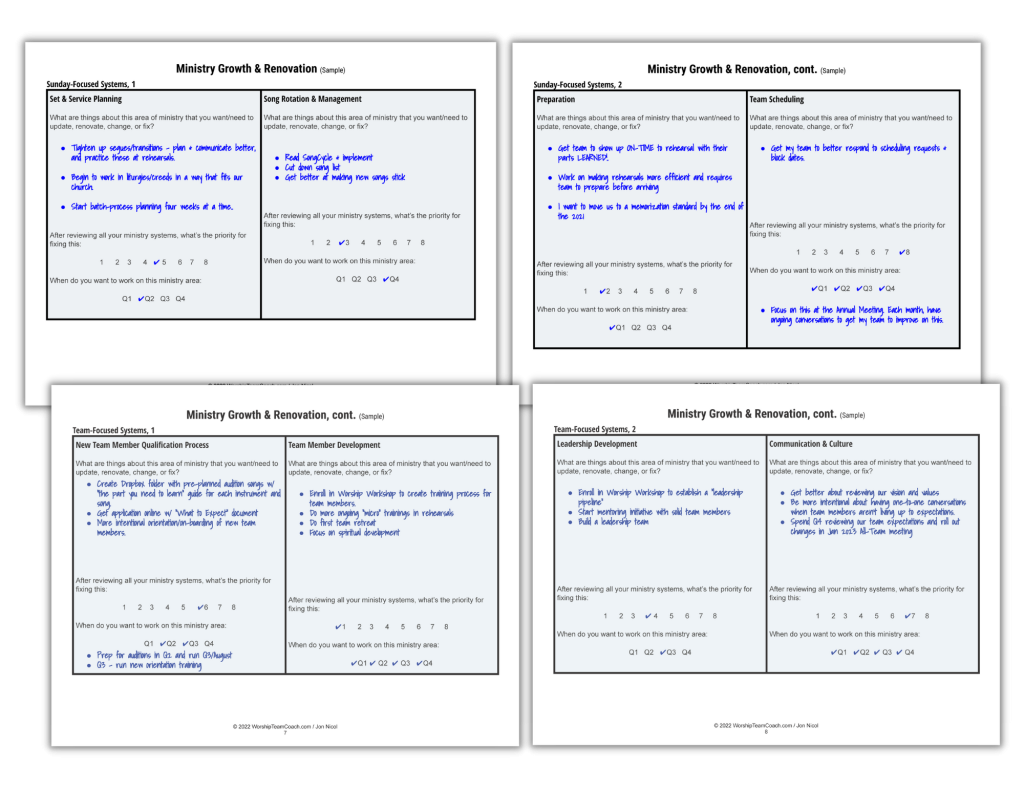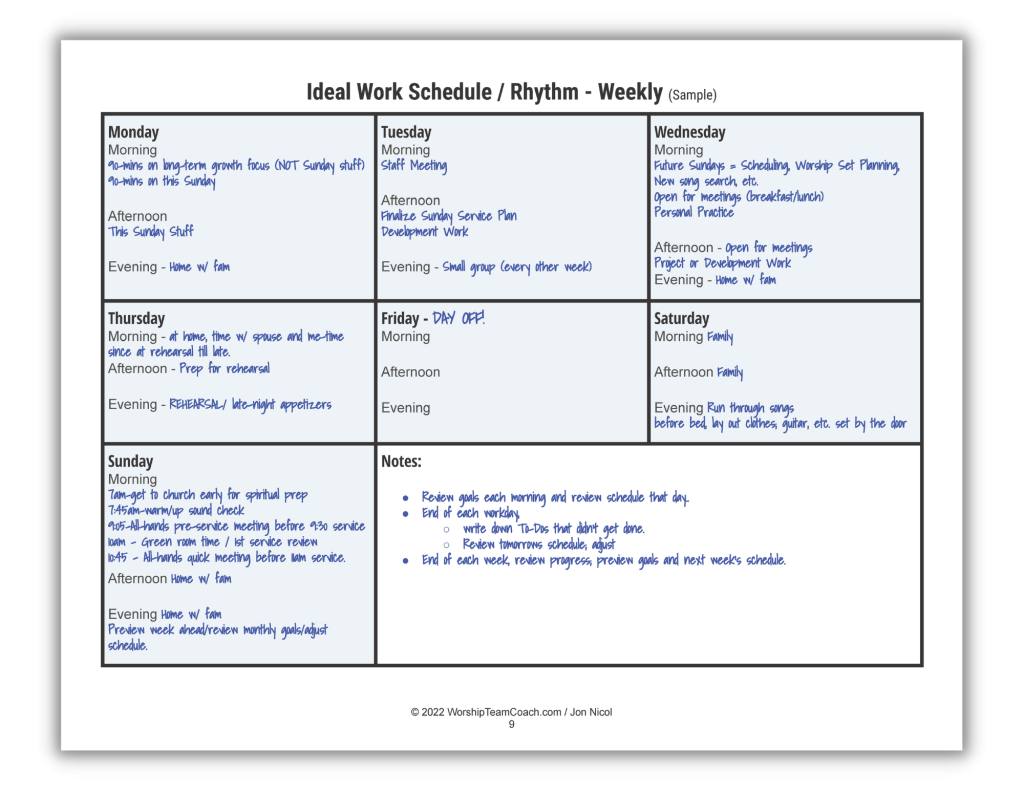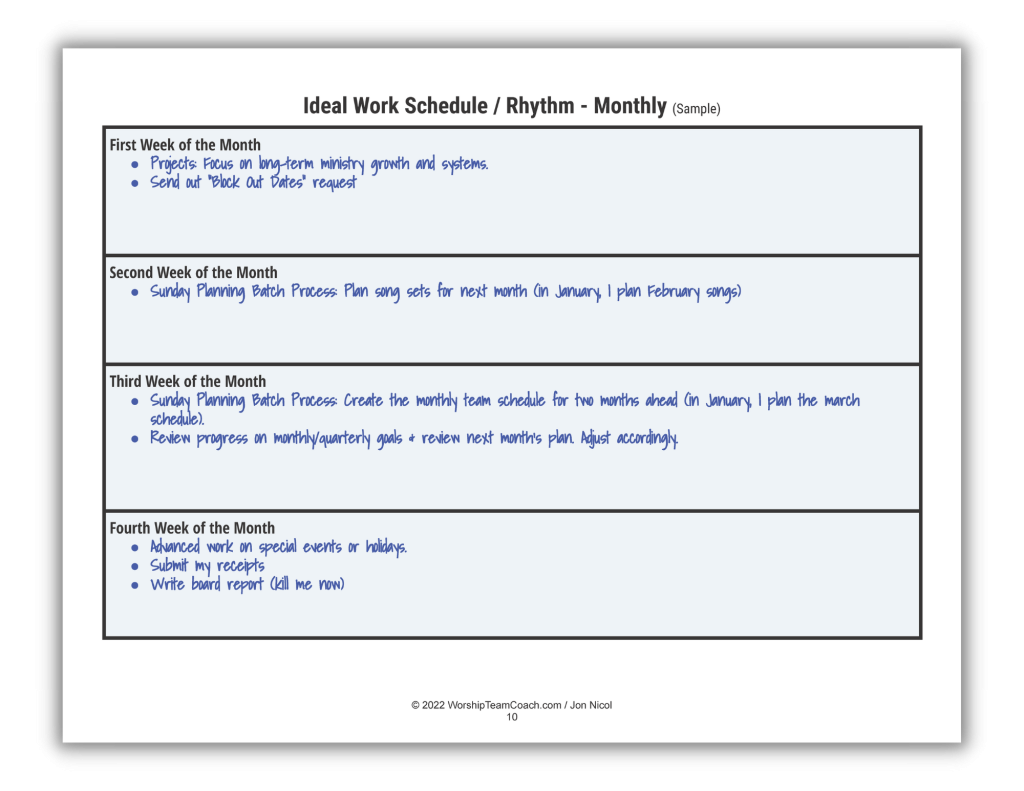 Tactics to Roll With (Crazy) Changes
The last few years have brought changes that none of us could have predicted. Because of that, many leaders won't bother planning ahead.
But that's a mistake.
The point of an annual plan isn't to predict the future. It's to give you daily, weekly, monthly, and quarterly guidance to lead your ministry in the direction of your God-given vision.
When you have the direction mapped out, you can pivot when barriers arise and roll with unexpected changes. 
Blank 2024 Sketch Calendar
After walking through the planning exercises, you'll actually sketch out your plan on a printable, blank monthly 2024 calendar provided for you.
BONUS! How To Train Your Team (When You Don't Have Much Time)
You also get access to a bonus resource that helps you plan training for your team WITHOUT requiring special events or extra time.