FREE Download:
Worship Team Musician Checklist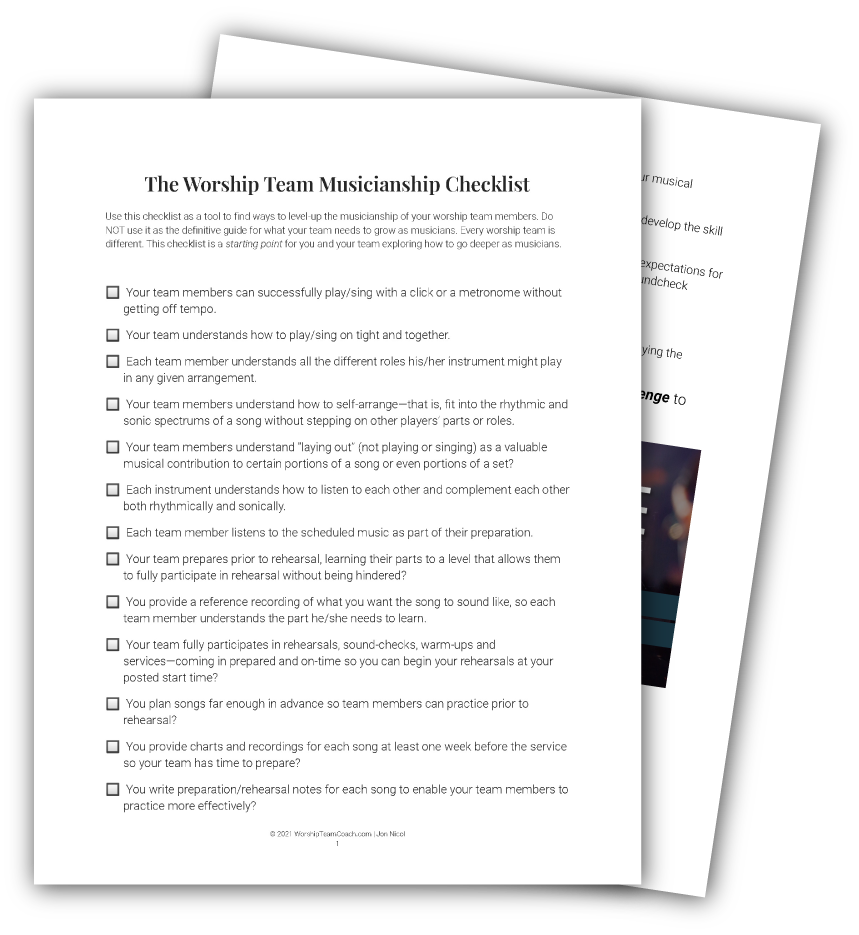 Your Worship Band Not Reaching Their Full Potential?
This checklist will help! Here's how to get free access to it:
Click the button below.
Tell us where to send it.
Submit the form.
The download link will be emailed to you within a few minutes.
How Will This Checklist Help?
The first step is to get clarity about your worship band's "team musicianship." That is, how they function together as a group of musicians.
If your team can work together musically, it won't matter that you have average musicians. Average musicians can create an amazing sound if they understand healthy team musicianship.
This 'Worship Team Musicianship Checklist' is a fantastic way to start some conversations to lead your worship band to a higher level of musical excellence.