WorshipTeamCoach is all about helping worship leaders build teams that lead engaging worship.
When I (Jon) started WorshipTeamCoach, it was just to teach some guitar techniques and share some "best practices" that I was learning as a worship leader.
Over the months and years of writing, teaching, training, and continuing to build my own worship ministry, I realized a few things:
I enjoy helping people become engaging worship leaders.
I also love helping teams grow as musicians.
I want to make sure every leader and team member has a solid, Biblical theology of worship.
And you'll find content and resources here that will help you do all that and more.
But all of that content is here to serve what I feel is our bigger purpose and my passion:
Here at WorshipTeamCoach, we want to help you rise to that next level of exceptional leadership.
As you build and lead a healthy and engaging worship team, we want to be a part of that, no matter where you're at in the journey.
You have both a fantastic and a challenging call to lead worship and lead your church's worship ministry. It's challenging because you have to be ready for "this Sunday" every week. It's hard to plan training and develop your ministry for the long term.
Now, there are so many great resources sites, conferences, and ministries to help grow.
There are artists and musicians in this "worship" world of ours who speak into the musical and craft side of worship leading.
And there are many who can teach you about technical stuff that we use in gathered worship.
And there also the theologians who can lead you into the deep truths of worshiping God in a biblical way.
And we need all of those people.
But what I see lacking in so many worship ministries is healthy, biblical, organizational leadership. That's why we focus on a three-part framework to help you grow leaders, equip team members, and engage your church.
If you're looking to grow beyond "this Sunday," my team and I would be honored to be even a small part of your journey towards that next level of exceptional leadership.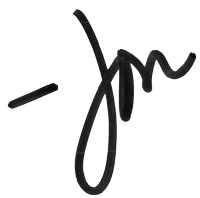 P.S. You can learn more about how to equip team members and grow a leaders with this training.
Learn More About
Jon Nicol
Learn More About
Worship Workshop
Learn More About
Joining Our Team