We Get Your Challenges...
Started by a long-time worship leader—and now with a team of experienced worship leaders—we've gone up against the same challenges you have right now:
How to Lead, Teach, and Unleash a Healthy Worship Team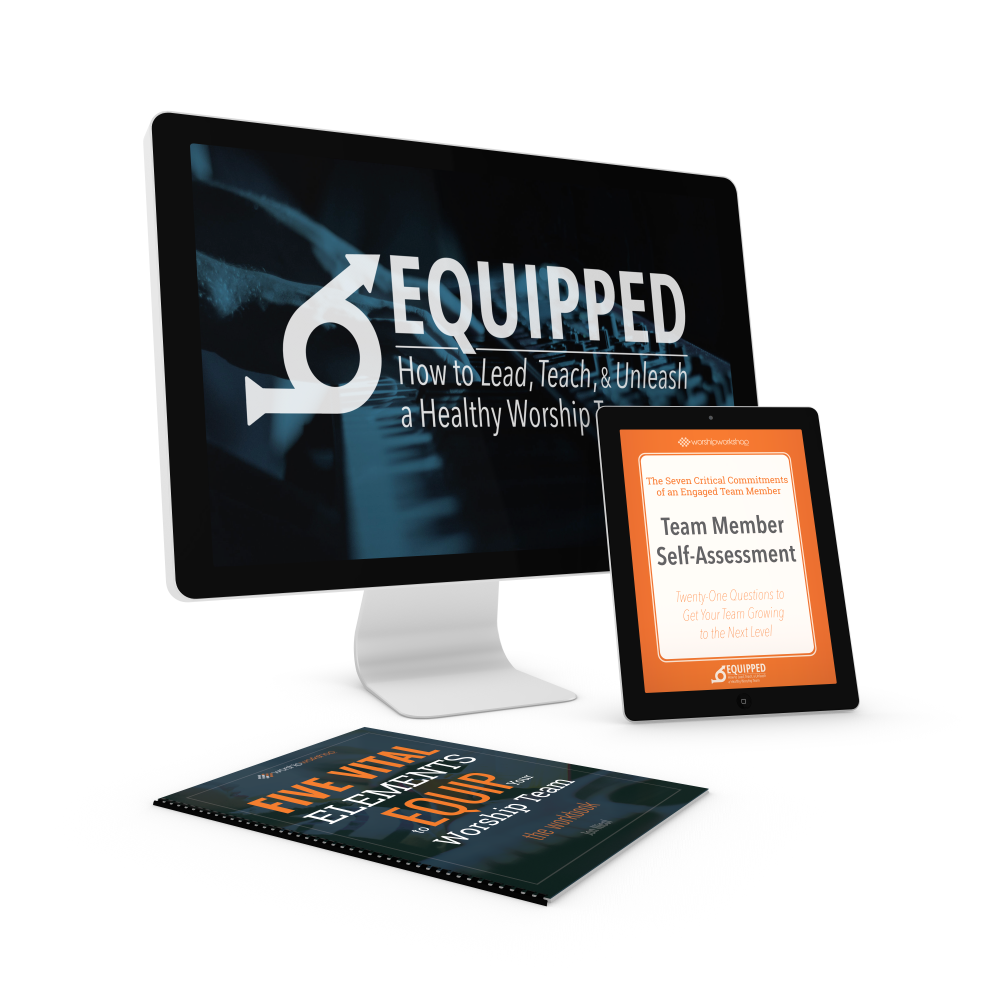 To help you intentionally level-up your worship team, we've created a three-part, ministry-jumpstart workshop called Equipped: How To Lead, Teach, & Unleash a Healthy Worship Team.
The EQUIPPED Workshop will give you a process to...
Develop engaging team members...
Grow strong leaders...
And build a healthy team culture.
The EQUIPPED Workshop will help you...
This premium-level video workshop is a jumpstart to build your ministry. You can get full access to it for only $7!
Purchase The Workshop Today. Only $7.
Click the button to purchase the full workshop with a one-time only payment of $7.
Frequently Asked Questions
How good can a $7 course really be?
Pretty stinking good. This course contains over two hours of NO FLUFF content.  Plus, you get multiple guidebooks, assessments, case studies, and 'cheatsheets' to help you implement this ministry-changing content.
So why ONLY $7??
This training is the FOUNDATIONAL for how we help worship leaders...
equip stronger teams,
grow leaders,
lead more engaging worship,
...and build the kind of worship ministry they love to lead.
How long will the EQUIPPED Course take me?
There are three in-depth modules that have bite-size video lessons (between 4 and 7 minutes each). You can finish in under two hours.
Imagine, $7 and less than 2 hours to know how to equip your worship team to grow musically, spiritually, and relationally.
Go From Stuck to Leveled-Up
with this Quick Start Leader Training.
Learn which growth level your team is stuck on (and how you can break them free).
"From Stuck to Leveled-Up" Leader's Training will help you...
Understand the five levels of engagement.
Determine which level each of your team members are at.
Understand what might be keeping them stuck at that level.
Take the next steps to move them from "stuck" to "leveling-up."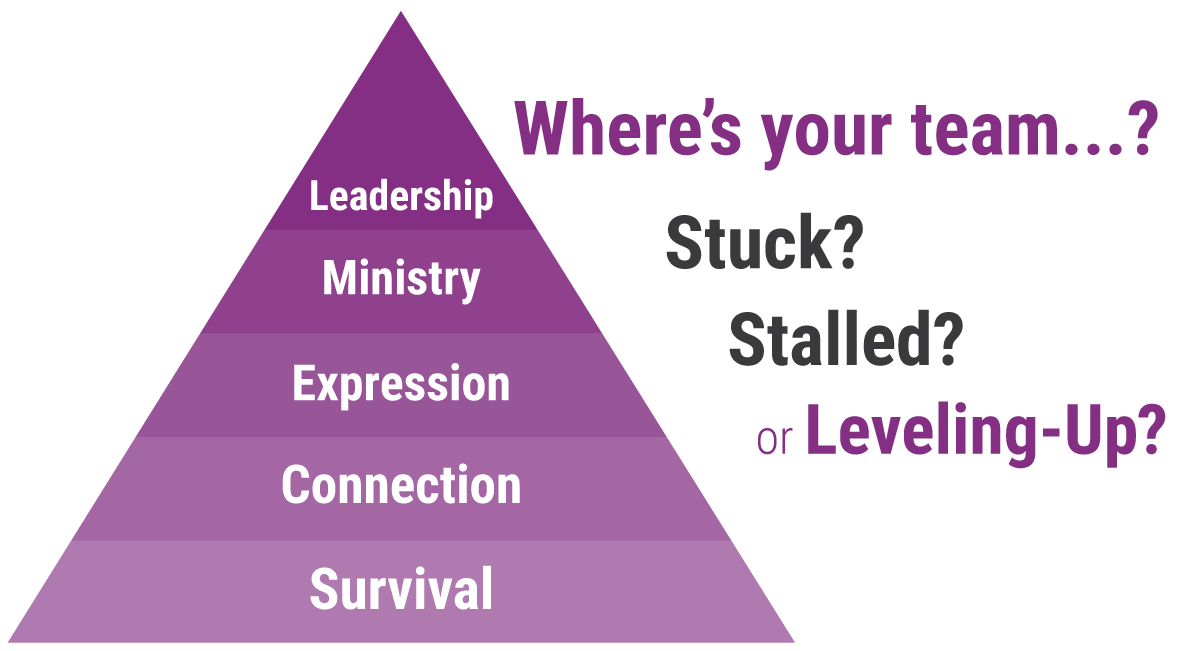 How To Get This Free Training Video & Guidebook
Click the button to get free access to the "From Stuck to Leveling-Up" Leader's Kit.
What Other Leaders Are Saying
Are You a Senior Pastor...
Learn More About How We Can Help You.
What Makes WorshipTeamCoach Different?
There are a lot of great worship resource sites out there. Many of them are our ministry partners and friends. But what's unique about WorshipTeamCoach.com that will help you lead your worship ministry to that next level of exceptional?
Our white-hot passion here at WorshipTeamCoach.com is this: we want to help worship leaders build stronger teams that lead engaging and life-changing worship.
And we do that through a simple, three-part framework that you can implement.
The Exceptional Ministry Framework (aka "the Framework") is simple. We help you...
Grow engaged team members...
Implement time-saving ministry systems, and the you...
Multiply all that by developing equipped leaders.
It looks like this: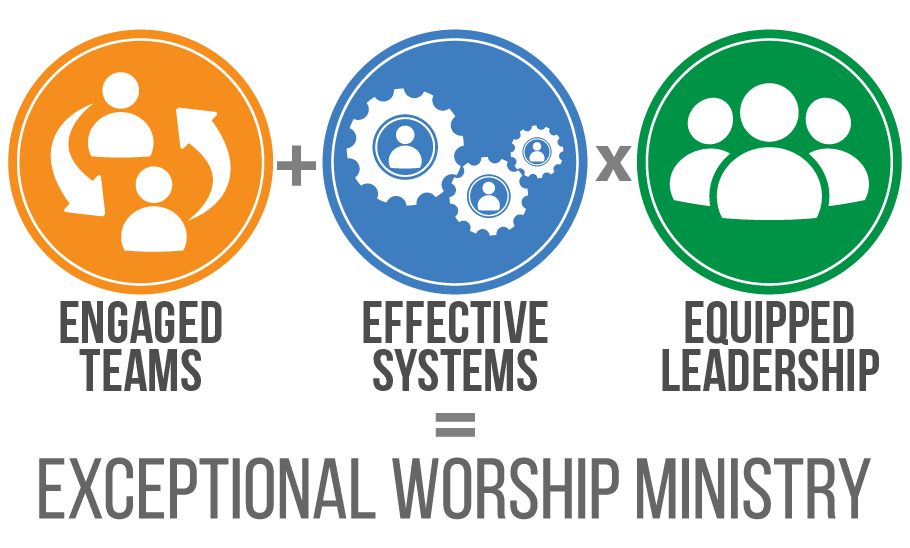 Even though it's simple, it's not easy. The weekly rhythm of every Sunday creates a high demand on your time.
As experienced vocational worship leaders ourselves, we know the challenge of preparing to lead your church into the presence of God each Sunday AND trying to lead your team forward to that next level of exceptional—musically, spiritually and relationally.
But you can do it. You can successfully lead your team into and through that next growth phase. And we want to play a small supporting role as you make lead that journey.
We can help you sharpen your leadership, confidently build strong teams and make a lasting difference in people's lives.
In our jumpstart workshop, Equipped: How To Lead, Teach, & Unleash a Healthy Worship Team, you'll learn a step-by-step process for developing that first part of the framework - Growing Engaged Team Members.
We also can help you through individual coaching, mentoring, video workshops, worship team training courses worship leaders, and even a few books we've written.
But the best place to start is with a simple, $7 investment that jumpstart course,  Equipped: How To Lead, Teach, & Unleash a Healthy Worship Team.
Whatever size or style of your church, you will find this super practical workshop will prepare you level-up your worship ministry.
There's a lot on your shoulders. We want to help lighten that load so you can lead your team further, faster.
Articles, Podcasts & Posts