One of the first places to start leveling up your team's musicianship is how they play together as a team. A group of talented individuals make a terrible band if they're not intentional about...
singing/playing a part that fits the song and style,
listening to other players and singers,
and complementing them.
Here are three resource options that can help train your team musically.
Option #1: Getting Started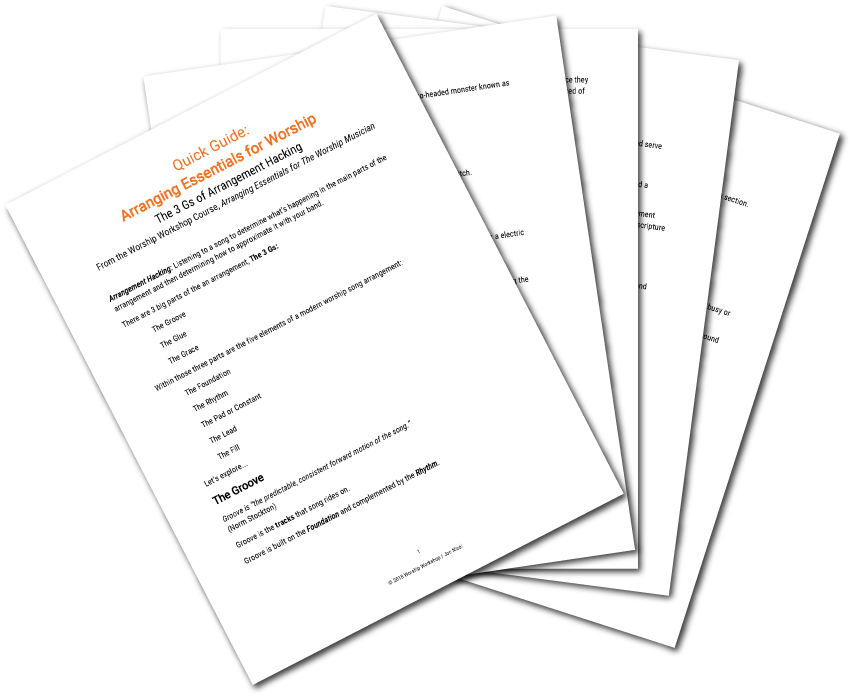 Get This Free Quick Guide:
Arranging Essentials for Worship Musicians
Arranging doesn't have to be complicated. This guidebook will...
Teach your team a framework for hearing and identifying the main elements of an arrangement.
Identify the big mistakes that worship teams make with each element.
Give you practical ways to create a solid arrangement, even with limited instruments.
Click this button below to get access to the Arranging Essentials For Worship Quick Guide.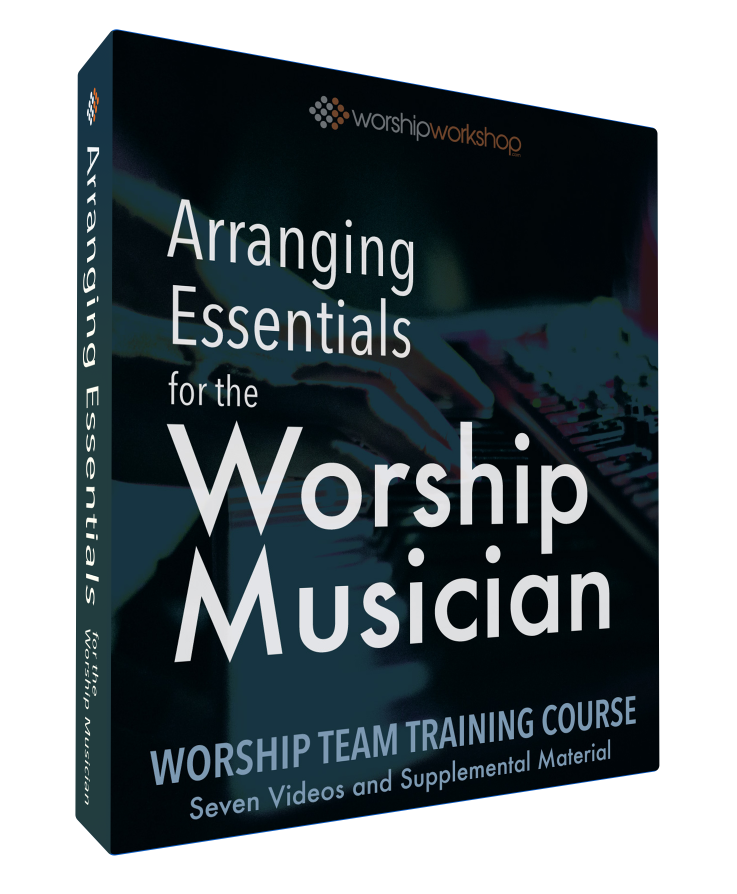 Get This Team Training Course:
Arranging Essentials For Worship Musicians
This course will teach your team easy-to-apply concepts to create a killer arrangement of any song. 
Works for any sized band.
Learn how to play tight and together.
It will promote healthy teamwork as they learn to listen and work together.
It's a fantastic training to develop musical directors. 
Option #3: A Comprehensive Training Process
Comprehensive Musical Training
Develop Your Team Musically, Spiritually & Relationally
Save Time

On-demand classes & a training process that fits you and your team's busy schedules.

Multiply Yourself

Leadership development and mentoring will become a natural part of your ministry.

Grow a Healthy Team

A ready-made resource for you to develop your team members into team leaders, mentors and role models.

Train Intentionally

You'll have proven process to equip every team member—consistently and intentionally.