Attitude and relationship issues are a part of any team. But when you have a team of musicians, those issues are multiplied.
You also will see other heart and relationship issues, like
Lack of commitment...
Burnout...
Gossip...
Entitlement...
Conflict...
So what do you do?
We've developed coaching and resources to help you overcome relational roadblocks and heart-attitude issues that are holding back your team.
You absolutely can grow more unified team members who care for each other and are excited to follow your leadership. We'd love to be a part of guiding you there.
Onsite Team Member Training
Explore a Team Retreat Or Workshop
For the cost of taking three to four team members to a big worship conference, you can create a customized training event at your church.
Your team will get focused, hands-on training to accelerate their growth far beyond what even the best conference could deliver.
Need a Team Development Process?
How to Lead, Teach, and Unleash a Healthy Worship Team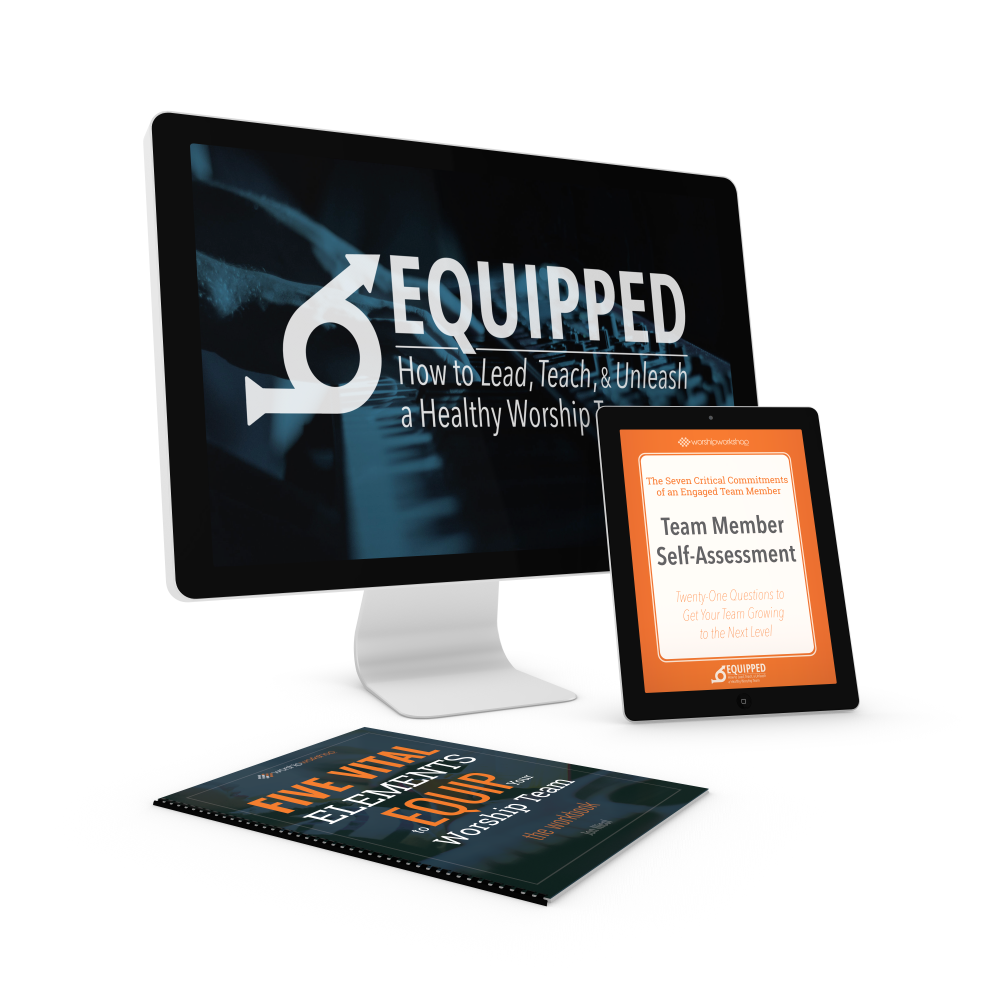 To help you intentionally level-up your worship team, we've created a three-part, ministry-jumpstart workshop called Equipped: How To Lead, Teach, & Unleash a Healthy Worship Team.
The EQUIPPED Workshop will give you a process to...
Develop engaging team members...
Grow strong leaders...
And build a healthy team culture.
The EQUIPPED Workshop will help you...
This premium-level video workshop is a jumpstart to build your ministry. You can get full access to it for only $7!
Purchase The Workshop Today. Only $7.
Click the button to purchase the full workshop with a one-time only payment of $7.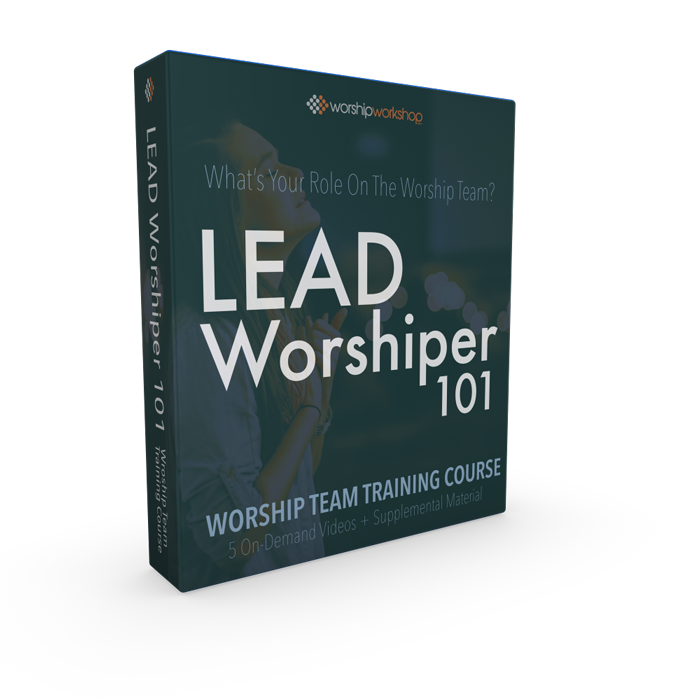 Get This Team Training Course:
Lead Worshiper 101
Develop your team members to be lead worshipers. This training will teach them how crucial their role is. They'll learn: 
The Biblical role of lead worshipers.
It's not just about making music.
How to serve with the right heart.
To be expressive and engaging as they lead.
Click the button below to learn more about Lead Worshiper 101.
Get Comprehensive Team Training with Worship Workshop
Develop Your Team Musically, Spiritually & Relationally
Save Time

On-demand classes & a training process that fits you and your team's busy schedules.

Multiply Yourself

Leadership development and mentoring will become a natural part of your ministry.

Grow a Healthy Team

A ready-made resource for you to develop your team members into team leaders, mentors and role models.

Train Intentionally

You'll have proven process to equip every team member—consistently and intentionally.