If you're leading worship in a church with a weekly attendance that's less than 200, most of the "typical" worship ministry challenges are multiplied.
Why?
Your limited budget, equipment, resources, and people make leading a worship ministry even tougher.
We can help you do MORE with LESS.
All of our coaches and trainers have all served in small churches at one time. We get your frustrations.
Many of our resources can be adapted for your size church. And we also have special resources designed ONLY for small churches.
Again, we want to help you do more with less. In fact, you'll find that your size gives you advantages that big churches can only dream of.
A Community of Small Church Leaders
Join "Small Church/Big Worship" FREE
Imagine being connected with a a vibrant community of almost 2000 other small church worship leaders.
Over several years, we fostered the growth of a private Facebook group that's exclusively for worship leaders like you. Inside of Small Church/Big Worship, you can share ideas and get encouragement from people who "get" what you're going through.
Request an invitation today.
Need a Team Member Development Process?
How to Lead, Teach, and Unleash a Healthy Worship Team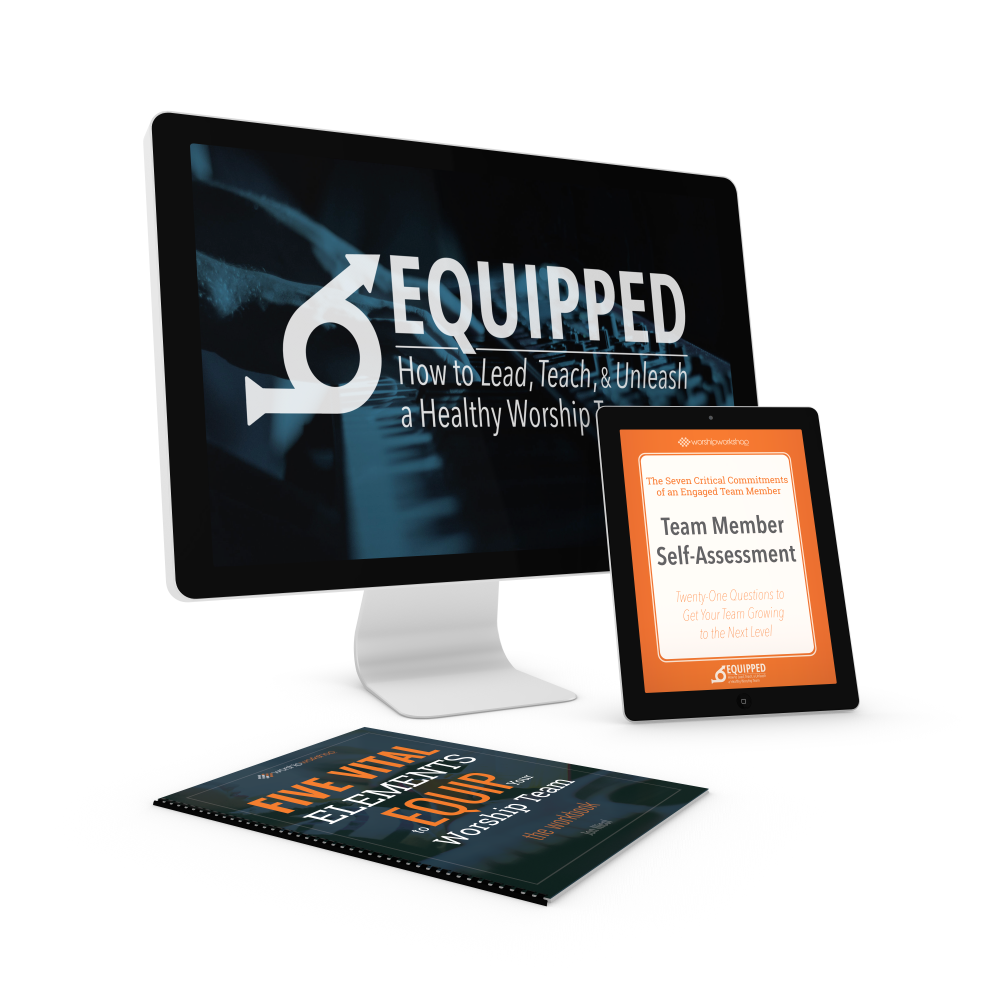 To help you intentionally level-up your worship team, we've created a three-part, ministry-jumpstart workshop called Equipped: How To Lead, Teach, & Unleash a Healthy Worship Team.
The EQUIPPED Workshop will give you a process to...
Develop engaging team members...
Grow strong leaders...
And build a healthy team culture.
The EQUIPPED Workshop will help you...
This premium-level video workshop is a jumpstart to build your ministry. You can get full access to it for only $7!
Purchase The Workshop Today. Only $7.
Click the button to purchase the full workshop with a one-time only payment of $7.