As the worship ministry leader, you've got a lot on your shoulders. And you're likely finding that the demanding rhythm of Sunday after Sunday doesn't leave room for much else, like:
Training team members and growing leaders
Moving your ministry intentionally towards the future you envision.
Shepherding and mentoring your team
Working on projects you're passionate about (like songwriting, recording, creating special worship events, teaching music to students, etc.)
We can help you get more done in less time, so you can lead beyond "this Sunday." 
Our ready-to-implement systems and process let you run the weekly ministry and still have time grow and develop beyond this Sunday. Keep reading to learn how... 
Explore What a Ministry Mentor Could Do For You...
Ever longed for that voice of experience talking you through the ups and downs of worship ministry? We can walk with you and be that voice of "been there and done that." A worship ministry mentor lets you "borrow" their experience, so you can move further faster.
You will literally save years of "learning the hard-way."
FACT: An Unhealthy Team Steals Your Time.
How to Lead, Teach, and Unleash a Healthy Worship Team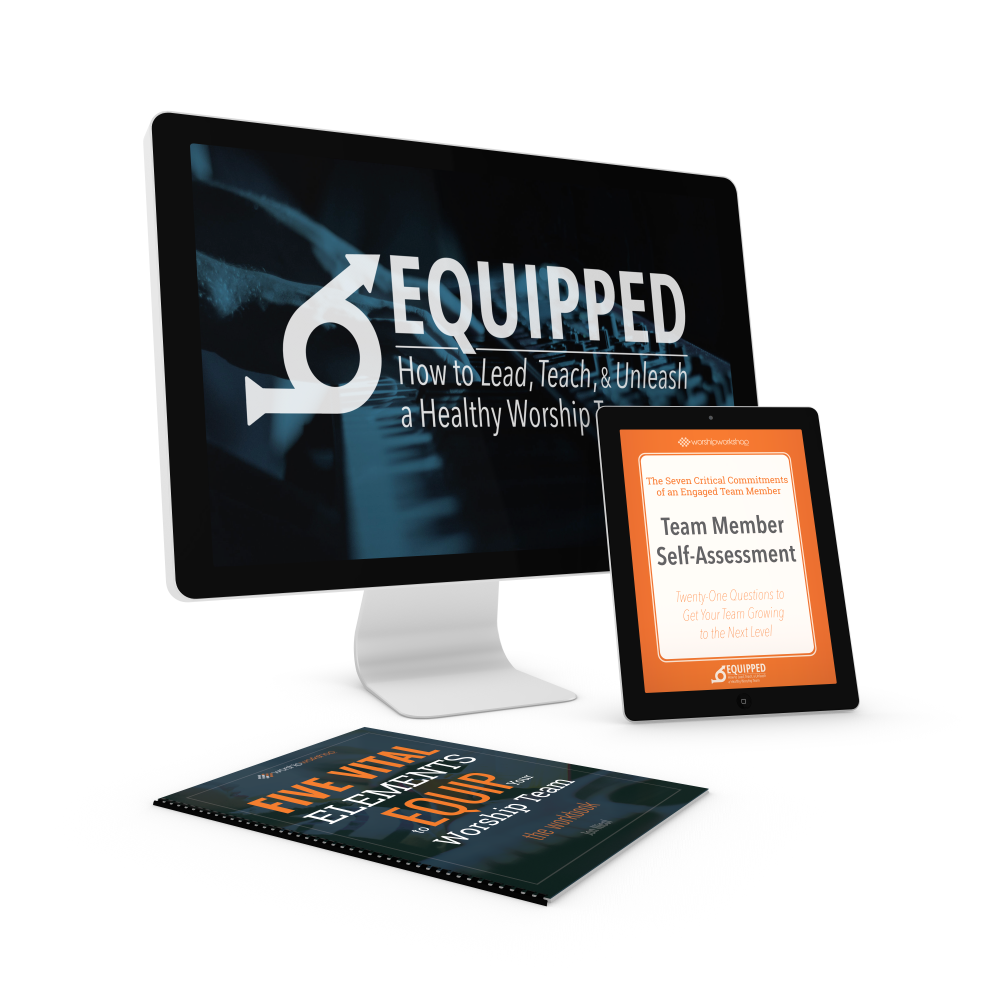 To help you intentionally level-up your worship team, we've created a three-part, ministry-jumpstart workshop called Equipped: How To Lead, Teach, & Unleash a Healthy Worship Team.
The EQUIPPED Workshop will give you a process to...
Develop engaging team members...
Grow strong leaders...
And build a healthy team culture.
The EQUIPPED Workshop will help you...
This premium-level video workshop is a jumpstart to build your ministry. You can get full access to it for only $7!
Purchase The Workshop Today. Only $7.
Click the button to purchase the full workshop with a one-time only payment of $7.