Today's main training comes from our Director of Coaching, Jerimae Yoder. Besides being a full-time worship leader, Jerimae is an accomplished coach. He gives us some amazing insight on how to deal with tough situations that, frankly, would be easy for us blow up and make worse.
SHOW NOTES…
Want To Experience Coaching?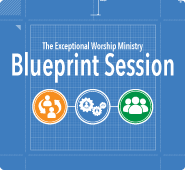 If you want to experience the kind of coaching that Jerimae talks about, the best (and most affordable) way to do that is through out Blueprint Session. Go here for more information.
FREE GUIDE FOR THIS EPISODE'S TRAINING
Get the PDF guide for this training by signing up below:
Here are the other resources and links we talked about…
Free Worshipworkshop.Com Training For Your Team
Get a FREE training class for your team members, How To Be A Healthy Team. These seven lessons are centered around the 7 Ways Team Members Engage Training. PLUS, you get the companion team member assessment tool. You can start using this tool NOW to get your team ready to grow and develop.
Plus, you'll be a part of the WorshipWorkshop Insiders—a group of people who get free stuff and give valuable input to us as we develop the resource. And have a chance to get in on the ground floor of worship workshop.com with huge savings for life.
---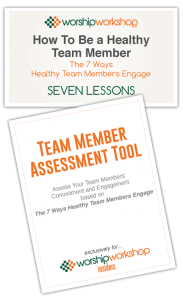 Want your team members to grasp these 7 Ways To Engage?
We've got a training series & team member assessment available for FREE at WorshipWorkshop.com.
Click here to get access to these two tools that can grow your team.
(Scroll down the page to find the sign-up form.)
---
Our music today is from Mike Graff at Coreound Music. Go to Coresound to get some free sample of pads to use in worship. I use these at my church and they are tasty. You can also check out CoreSounds royalty free music for your church's video projects: CoreSoundMusic.com
Stuck?
Learn how to level-up your team with this free video training.
Find Articles and Podcasts on