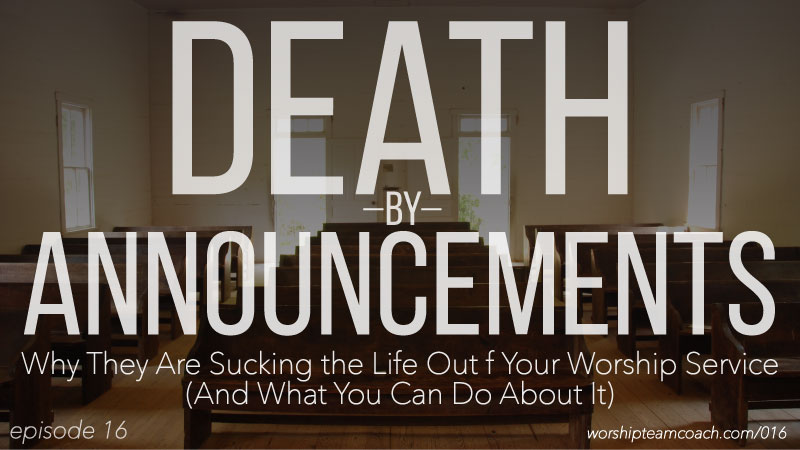 Why Your announcements are sucking the life out of your worship service
(and what you can do about it)
SHOW NOTES
A FEW HIGHLIGHTS:
Marketing Defined: "Sharing what you have with who needs it most."
How to get people to listen and respond to announcements:
Storytelling and inspiration; not Information
Rule of Three: You probably have more announcements than you need to share. Don't go over three announcements.
BONUS
Download the free cheat sheet:
3 Steps to More Engaging Announcements This Sunday" 
Want to Get To Know Pro Church Tools?
Get the "37 Tools for Creating Church Video Announcements"
Brady's site for his freelance work:
Have Brady's team do videos and graphics for you: 
PLEASE TAKE FOUR MINUTES (OR SO) TO WRITE A REVIEW FOR THE EXCEPTIONAL WORSHIP PODCAST. HERE'S HOW:
1. Go here to write that review
2. Click on the blue "View in iTunes" button on the left side.
3. Click "Ratings and Reviews" (near the top)
4. Click "Write a review"
5. Rate and write your review
6. Feel the love from Jon on a future podcast episode
Thanks!
Stuck?
Learn how to level-up your team with this free video training.
Find Articles and Podcasts on