Show Notes
The Interview
Today's interview is with our very own Jerimae Yoder, Director of Coaching for WorshipTeamCoach.com. Jerimae is also the worship leader for the South Campus of The Chapel in Norwalk, OH.
We talk about Jerimae's training and experience as a leadership coach (and being coached) and how asking great questions is really at the heart of leading your worship team members.
The Free Tool
This episode's free tool is a The Great Questions Cheat Sheet. It's a list of great questions to help you get to the heart of the matter as you're leading and shepherding your team members.
Click the link below to get access to it:
Get Your Free Questions Cheat Sheet 
Special Discount For The Blueprint Session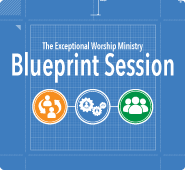 If you're thinking, YES, I want some coaching (or I want to learn HOW to coach), a great place to start is the Blueprint Session. To get a 25% discount on a Blueprint Session, use this promotional code in the registration form: BPS25 
Go here to learn more about The Blueprint Session.
Plugged In Moment
Eric Frisch and Dusty Wallace, co-hosts of The Plugged-In Church Podcast bring us a new segment in The Exceptional Worship Podcast: The Plugged-In Moment. In this episode, they're discuss a often-confused term that causes miscommunication between sound techs and the platform team.
Stuck?
Learn how to level-up your team with this free video training.
Find Articles and Podcasts on