Abusive Holidays?
Resurrection Sunday, aka Easter, is one of two holidays known for maiming worship leaders. The other one is Arbor Day. 
(It's not really Arbor Day. I was just seeing if you're paying attention. The other holiday is Christmas, in case you hadn't guessed.)
So the holidays themselves are not abusive—it's the high expectations and expanded responsibilities that churches create during those those 'holy day' seasons. 
One pastor I knew referred to Easter as our 'Super Bowl.' I get what he means. But it still makes me throw up in my mouth a little.
I've written a few different posts on Easter over the years:
7 Ways To Survive The Crazy Stress of Easter
(You might want to read that soon.)
Easter: Is It Really That Big A Deal?
(Why yes, I did get hate mail from that one.)
Why I Didn't Lead Worship On Easter Sunday
By the way, I don't hate Easter. This last article was about how I had raised up other worship leaders so I could take off my first Easter Sunday in 20 years.
And thankfully, I was working in a church where the senior leader fully supported an idea that would get some worship leaders fired: "Hey, let's have all-volunteer worship leaders on Easter Sunday!"
And so while I don't hate Easter (or Christmas), I'm deeply concerned about how nutty some churches go during these holidays. 
Their over-emphasis on production creates a worship ministry meat-grinder that chews up the worship staff, team members, and other volunteers.
So I thought I'd write 'my rules' for Easter planning that evolved after almost twenty years of planning and leading on Easter. You don't have to follow my rules, or even agree with them.
I just want this article to help worship leaders not fear asking this question: 
Why again are we doing all this?
Now, before you read my rules, you should know a little about my context during my years at Heartland. My senior pastor and I were like-minded in this: 
We wanted to make Christmas and Easter special, but not at the expense of burning out staff and volunteers.

And we wanted guests during those two major holidays to want to return. But if they did return, we wanted them to recognize it as the same church. Which I'll talk about in rule #1. 
So here are my rules. Love 'em, hate 'em, follow 'em, or forget 'em. I just hope my rules inspire you to determine what your rules are for planning and leading a fantastic Resurrection Sunday (and still have your emotional health intact).
My 13 Rules For Planning Easter
1. Don't bait-and-switch your guests.
Early in my ministry, my senior pastor, worship team, and others worked to create an Easter Sunday that this small suburban church had never seen. 
And we did—it was awesome. At least by our standards.
And then, well, next Sunday happened. 
We were back to our typical and sustainable format. I remember thinking, "Anyone who visited last week is going to be really disappointed today." 
I realized for us, and for so many churches, Easter is a bait-and-switch. We create a caliber of event that isn't sustainable or repeatable, at least not until Christmas. 
From then on, as much as it was in my control, I worked to make Christmas and Easter special, but still retain the flavor of our "normal" services.
2. Start planning right after Christmas (or sooner).
Easter Sunday is the first Sunday after the first full moon of the vernal equinox. It can be as early as March 22 and as late as April 25.
Following Christmas and New Year, you may have almost four months to prepare. But you might have less than three. Regardless, it always comes faster than you think it should. 
Mapping out your services and themes as early as January can help you avoid last-minute stress (and howling) as that first full moon of spring approaches. 
(Full disclosure: This rule for me was largely aspirational. When I did rise to the occasion and planned early, life was so. Much. BETTER.)
3. Stop planning by ________.
It's essential to have a cut-off time when no more new elements, ideas, or people get added to the mix. Last-minute changes frustrate everyone. 
Convince your lead pastor (and others involved in planning) to choose a date at least three weeks out so you can move into preparation and implementation mode. And be firm—even a new element that's "only five minutes" can cause a domino effect that requires replanning.
4. Confirm your team earlier than usual.
As much as I rail against bait-and-switch services, I will admit it to scheduling my "A-Team" on Easter. 
The A-Team is that specific combination of techs, instrumentalists, and vocalists that you know will bring it. (Come on, admit it. You know you've got an A-Team.)
Work to get a firm "yes" from the team members you want on that weekend, even if you don't have the official schedule posted yet. 
5. Remember the Resurrection.
I know that should go without saying. But I've seen churches' Easter focus be so much on the cross that the resurrection seemed like an afterthought. 
When I see this, I want to give a snarky quip like Jeff Goldblum in Jurassic Park: "Eventually, you're planning to have dinosaurs on your dinosaur tour?"
"Eventually, you're going to mention the resurrection on Resurrection Sunday…?"
Enough said on that. 
6. Use scripture generously.

Use the Old Testament prophecies, Gospel narratives, and epistle teachings of Christ's death and resurrection. Many of these passages are familiar to people, and that familiarity draws them in. 
And hopefully, they'll encounter these scriptures in a new way that shines a light on the wonder of the death and resurrection of the Christ.
And reading scripture is also a simple way to create meaningful moments along your journeys of worship during Holy Week. It doesn't all have to be about songs.
7. Teach new songs before Easter.
When we wanted to introduce a new congregational song at Easter, we'd start teaching it several weeks ahead. I would even say, "Hey, let's prepare for Resurrection Sunday by learning this song so we can sing it with all of our hearts on Easter."
Now, if your church's celebration of Lent requires a more somber focus on those weeks leading up, that may not work. But if you can add those new songs in, you'll see so much more participation on Easter Sunday than if you just spring a brand new song on your church.
8. Avoid unnecessary complexity.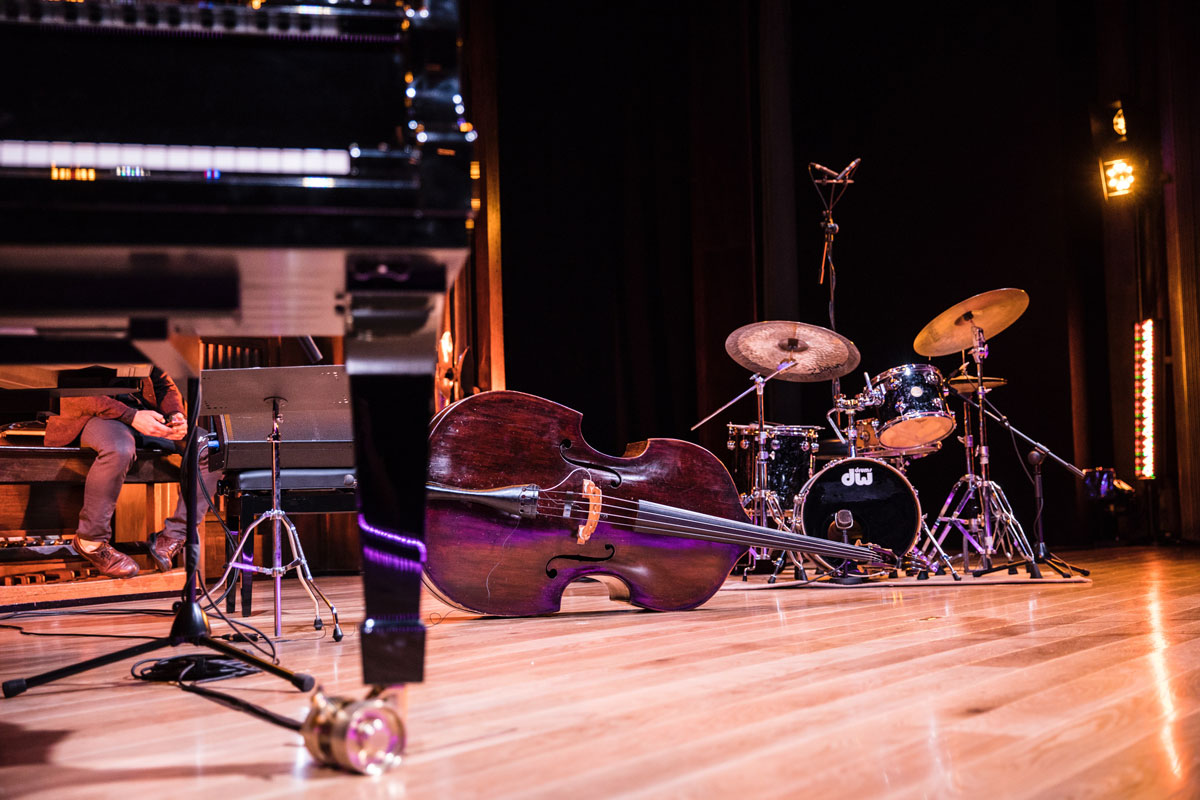 Early in my ministry, I would try to schedule everyone who wanted to serve on Easter Sunday to risk hurt feelings. I quickly learned that every person I added to the platform added more complexity to the rehearsal and sound mix. 
Easter Sunday is often a more involved service than other weeks of the year. So don't make it more complicated than it needs to be.
Scheduling eight vocalists instead of your usual three will avoid hurt feelings. The same goes for extra instrumentalists. But both create a nightmare for your sound engineer and extra work for you at rehearsal.
If you want extra vocalists, form a choir for that Sunday. 
And hiring that cellist from the local symphony might add some musical awesomeness to that Sunday. But ask yourself, "It is worth it?" Will this additional instrument really enhance the service in a way that invites the congregation to engage and participate? 
9. Do a full service run-through.
Some churches make this a weekly practice. If yours doesn't, this could be a good Sunday to do it. There are additional service elements, new and less familiar songs, along with extra technical demands. A full run-through, minus the message, is prudent.
So build in more time for a full 'dress rehearsal' at your midweek rehearsal or during the Sunday morning warm-up/soundcheck.
And put extra preparation time into your starts, stops, and segues. The flow of a set rarely falls apart in the middle of a song. The gaps and goof-ups usually happen in the intros, outros, and in-between transitions.  
10. Recycle songs from last year.
Did you find a great modern arrangement of Christ the Lord Is Risen Today last year? Use it again this year.
Recycling your songs and arrangements from previous years is just good stewardship. The last time your church sang Easter hymns or heard Easter-themed special music was probably around eleven months ago. 
The average person in your congregation will not remember that you used that song or arrangement.
11. Get out of the green room.
Push your platform team to get out to the lobby/foyer and meet guests. This should be happening every Sunday. But with the high number of guests, the intentional connection is critical. 
Without setting your team members up as celebrities, it is good to remind them that some people enjoy connecting with those they saw on the platform. Often they just want to express appreciation for the music.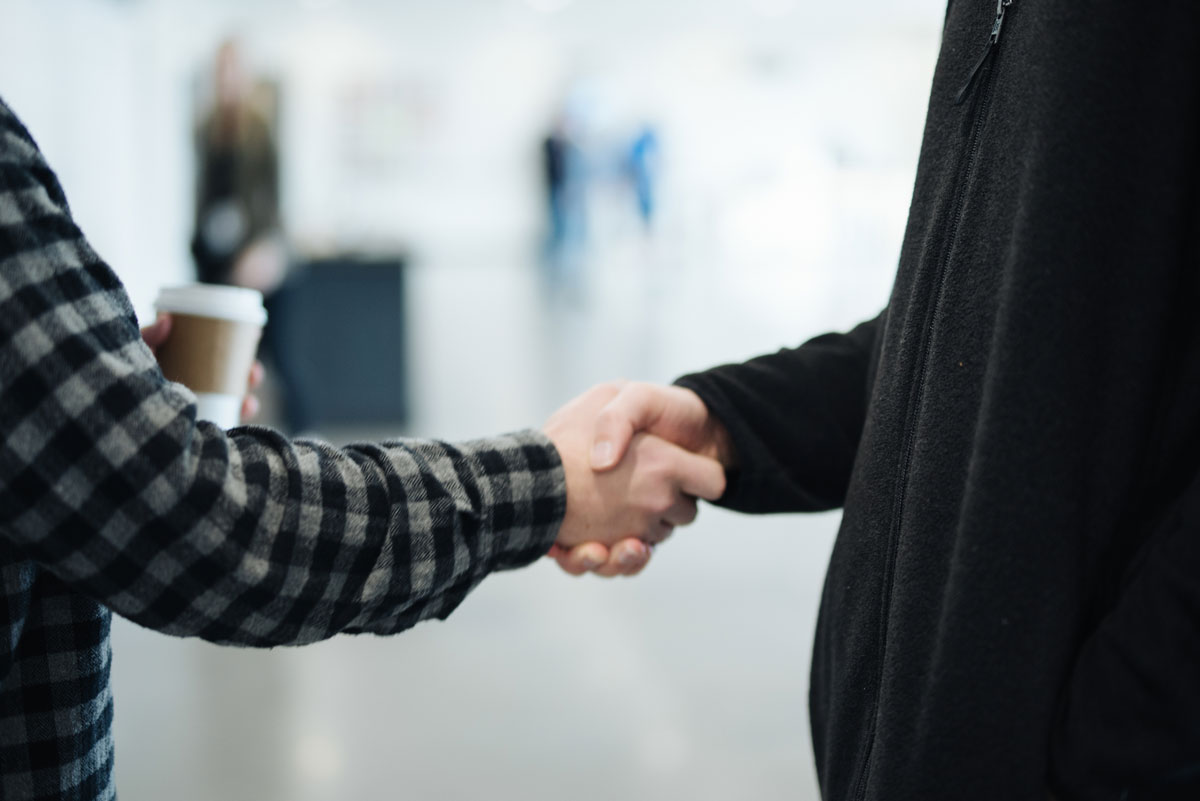 This rule is a simple way to get our team members reconnected with the ministry they can have OFF the platform.
 12.
Guard your rehearsal and soundcheck.
Again, since Resurrection Sunday has extra elements, you need to be ready for that complexity during rehearsals and soundchecks. Don't let special elements crowd out the preparation time your team needs.  Allow extra space during your preparatory events for any additional elements (kids choirs, special ensembles, testing videos, etc.)
13. Plan for extra rest after Easter.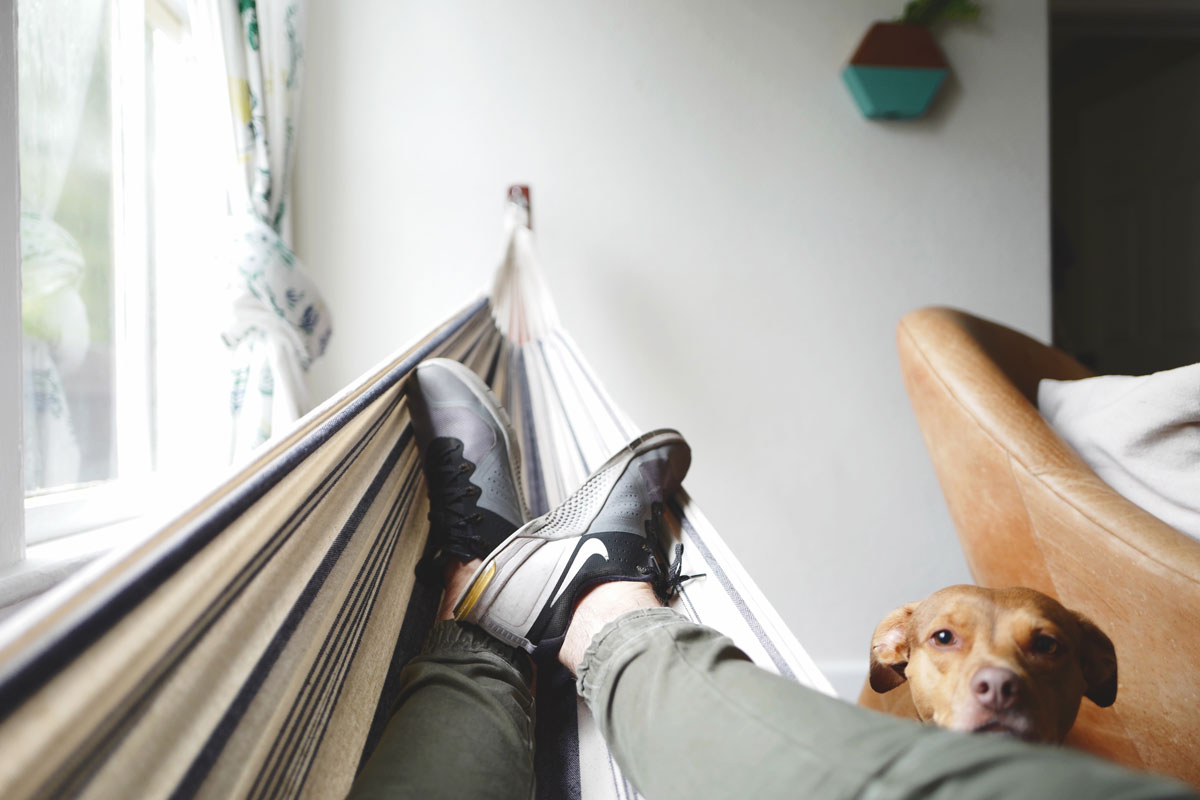 Look for ways to get rest and care for yourself after that busy weekend. (And for some, a very busy Holy Week).
Be as intentional in planning your rest as you were for planning the songs, set, and service. 
And here's a bonus rule that we all need to remember…
14. Keep celebrating the resurrection long after Easter.
When I first started out in ministry, the contemporary songs that celebrated the resurrection were scant. Most songs focused on the cross—if they were telling the Christ-story at all.
But modern worship songwriting has brought us more focus on the resurrection, and I'm grateful for that. Unfortunately, in most evangelical churches, we still get so preoccupied with Christ's work on the cross that we neglect the resurrection.
So let Easter be a reminder that the resurrection should make it into every service we plan in some way.
Blessing…
So there are my thirteen (plus one) rules for planning Resurrection Sunday. I hope you found some that resonate. And I also hope that the rules that you disagreed with will help you think more intentionally about what your 'rules' are.
So let me leave you with a blessing:
May your Easter season this year have an over-abundance of the peace of Christ and a scarcity of soul-sucking production. Amen and amen.
---
Schedule any Sunday off you want.
If you want to explore how to grow as a leader of leaders and have the freedom to schedule yourself any Sunday off, book an Exceptional Sunday Assessment.
During this call, you and a coach will talk about…
What you want your worship ministry to look like in the next six to eighteen months…
Where you're at right now with leadership development and taking intentional time off…
And what might be holding you back from reaching your goals.
Even if you decide it's not the right time or best fit to work with my team, you'll get tremendous amounts of clarity and value from this call. There's no cost to you for this session, and you can schedule it here:
Stuck?
Learn how to level-up your team with this free video training.
Find Articles and Podcasts on