In This Episode: Free Training for Your Team
Summary
Welcome to the WorshipWorkshop Podcast where we help you grow a stronger team that leads engaging worship.
Would you love to see your worship team get better at expressing their worship with more freely, and engaging the congregation with more confidence. Or maybe you just would love to get your team members heads out of their music stands. If so listen to this episode.
We're digging into platform presence—how leaders and team members engage the congregation through visual leadership and modeling biblical expressions of worship.
I've taught this content as a breakout session several times at various conferences. To make it even more useful for you, as I taught for you in the audio podcast world, I've screen-captured my slides. And now I'm making that video available for you for free to download.
Get Your Free Team Training Video, Engage: Develop Your Team's Platform Presence: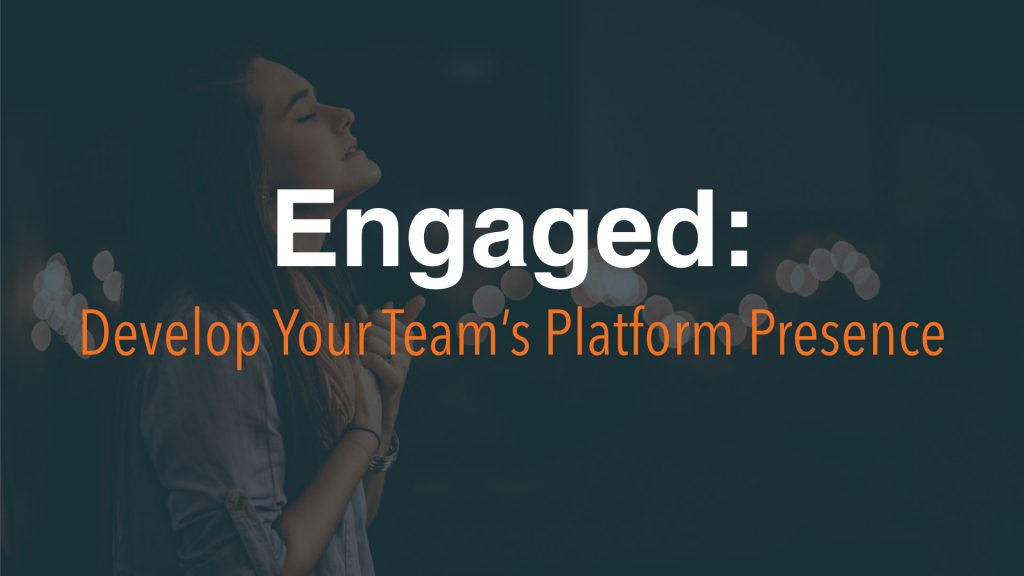 Sign up for free here to get this full-length team training:
Sign Up for the Free Platform Presence Training Video
Stuff Mentioned In This Episode:
Lead Worshiper 101 & 201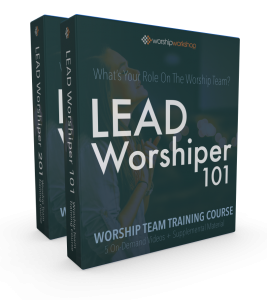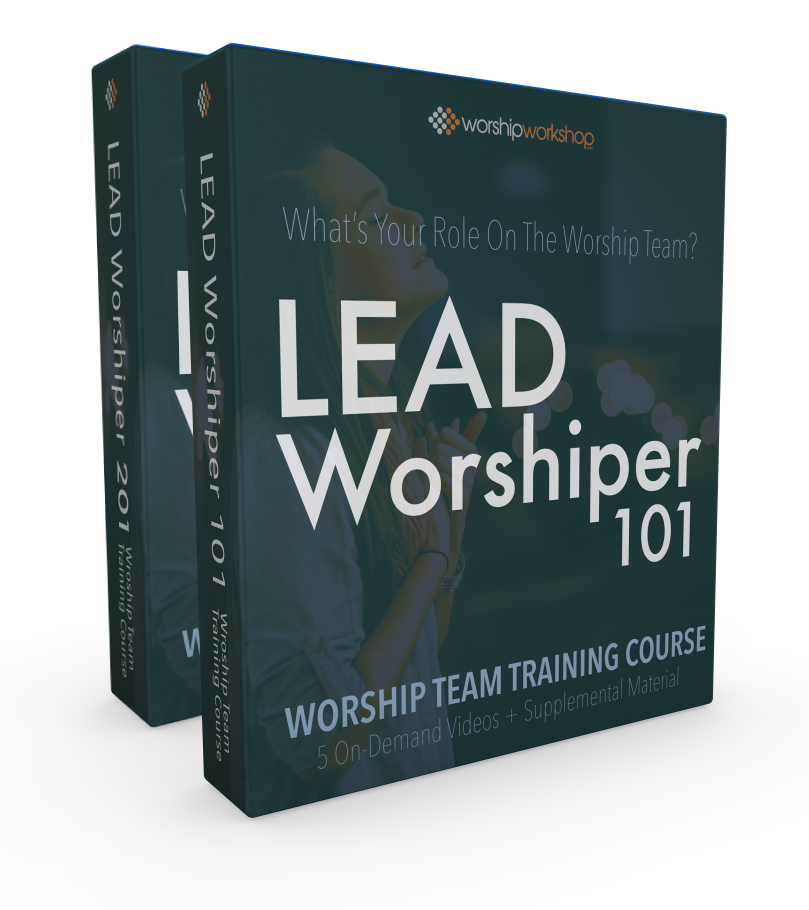 Your Team Will Learn…
Their Unique Role as Lead Worshipers
Why Preparation Matters
How To Be Ready Spiritually, Not Just Prepare Musically
How To Lead When You Don't Feel "Spiritual"
Why The Songs We Sing Matter (And How Not To Get Sick Of Them)
What Platform Presence Is (And Why It Matters)
How To Be Expressive & Engaging (Without Being Fake)
How To Serve With The Right Heart
Special Podcast Discount of 50% Off
Learn more about the Lead Worshiper Bundle and special discount here.
The Worship Workshop Learning Community (Facebook Group)
Don't know what our Worship Workshop Learning Community is?
Our new Worship Workshop Facebook Group isn't another place to swap setlists and post pictures of your new stage design. This is about helping you transform your team members through…
training…
community…
encouragement…
and challenge.
And, it's free to join. Each week, there will be new training lessons for you and/or your team members. And each month, there'll be a limited-time premium class that's geared to grow your team musically, relationally, or spiritually.
Again, it's all free.
The Worship Workshop Learning Community Facebook Group will give you a "training space" where you can challenge your team, celebrate their wins, and give them quick, bite-size training to help them grow and mature.
Become the Patron Saint of Worship Workshop
The free content on this podcast and inside the Worship Workshop Facebook group is actually not free. I mean, it is for you. But you know that this sort of stuff takes money to create and share.
And we know that the worship leaders who have been a part of our WorshipTeamCoach.com and WorshipWorkshop.com community would love a way to support what we're doing, besides just buying a few products.
Now you can. We've partnered with Patreon to allow you to financially support the podcast and the facebook group for as little as $2 a month. And the two bucks makes a difference. Because you're not the only person partnering with us.
Now, to jumpstart our Patreon participation, we've got a HUGE bonus for the first 20 people who support us at the $10 or more a month level. You get to choose one of five packages (each priced over $100) for FREE.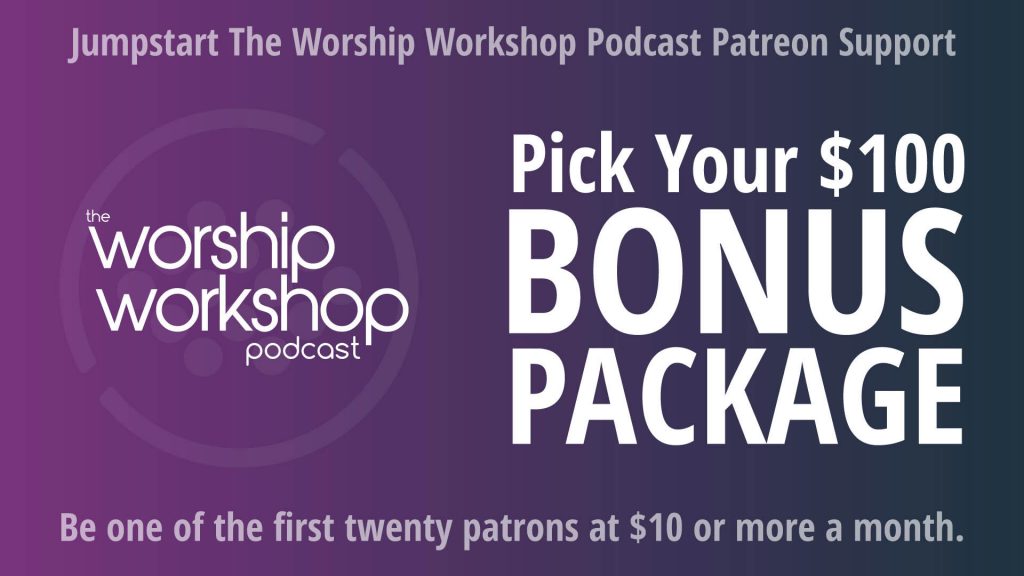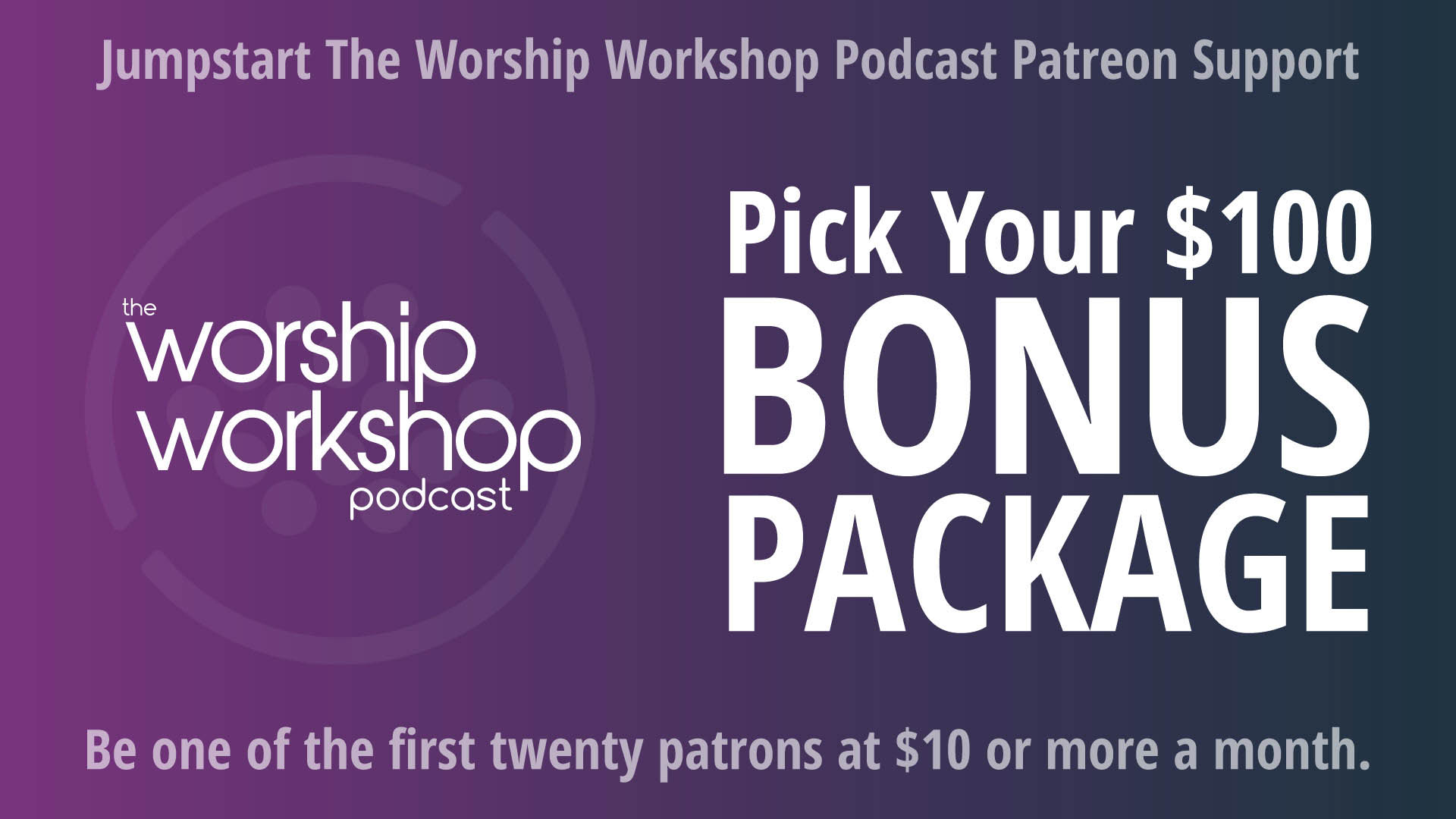 Discover what the training packages are here.
Show Us Some Review Love??
When you're ready, would you help us out by giving us a positive review and rating on Tunes/Apple Podcasts? That would be fantastic, plus it'll help spread the word about the Worship Workshop Podcast.
Note: Some links may be affiliate links. 
Stuck?
Learn how to level-up your team with this free video training.
Find Articles and Podcasts on