Summary
Welcome to the WorshipWorkshop Podcast where we help you grow a stronger team that leads engaging worship.
Today we are talking about songwriting for the church, and we have an amazing guest to teach and inspire us.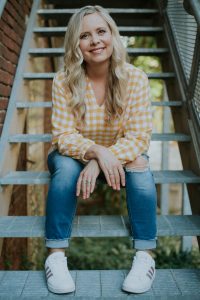 This season, we have focused on how to engage your congregation—and we've hit this theme from a lot different angles and topics.
Today, we're continuing that theme, but now centering it around writing original songs that will engage your congregation.
So to do that, I got the privilege to do a fantastic interview with a master songwriter who has a heart to create new songs for the church to sing.
She's won a Dove Award for song of the year, has written songs sung by a whole list of artists and worship leaders that you know, and she is actively mentoring and building up local church songwriters.
I know you're going to enjoy this conversation with Krissy Nordhoff.
Stuff Mentioned In This Episode:
Resources from Krissy Nordhoff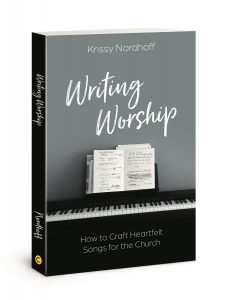 Visit Krissy's site.
Songwriter Personality Test
Krissy's book, Writing Worship
Songwriting Course
Show Us Some Review Love??
When you're ready, would you help us out by giving us a positive review and rating on Tunes/Apple Podcasts? That would be fantastic, plus it'll help spread the word about the Worship Workshop Podcast.
Note: Some links may be affiliate links. 
Stuck?
Learn how to level-up your team with this free video training.
Find Articles and Podcasts on