This post was originally published May 29, 2019. It has been updated for Summer 2023.
June + July + August x Worship Ministry = 🙁
Leading a worship ministry in the summer is like driving a car with only three wheels.
Or trying to win a 100-yard dash wearing wingtips (or high heel pumps).
Or trying to FaceTime someone with dial-up internet.
When it comes to summer worship ministry, you're probably fighting a battle on three fronts:
The first battlefront is your team.
They're tied up with all sorts of stuff:
Summer sports
Weekend getaways
Vacations
Family reunions
Home improvement projects
And like most people, your team members probably have the desire to slow down the pace of life after the hectic school-year months.
The second battlefront is your congregation.
They have all the same stuff going on as your team. But to make it more frustrating, many of your congregation think nothing of disappearing for most of the summer.
The third battlefront is you.
That is, you, your family, and your leadership.
In the summer, you have to plan worship around a diminished team, while leading to diminished congregation. That can become discouraging.
And just like everyone else, you'd like to slow your pace, go on a vacation, and have a Sunday or two away. Not to mention that your kids are out of school, and your spouse is probably wishing you could be home more.
Oh, and two more things:
The fall ministry kick off is only thirteen weeks away and you need to be ready for that.
Christmas planning will ramp up shortly after that.
🙁
You want to be able to go into the autumn months strong, right? So how do you get there…
without burning out, and…
with all the challenges of summer worship ministry stacked against you?
So that's what this epic post is about.
You're going to get thirty-one summer worship ideas to help you…
Embrace and overcome the limitations of summer ministry…
AND continue to build your worship ministry…
AND give you and your team the rest you all need.
Now, you won't (and probably shouldn't) do all thirty-one of these ideas. But pick a combination of at least six or seven to implement or try.
And to help you, there's a Take Action Package that you can download. It includes a…
Quick-Guide Checklist of all thirty-one of these ideas.
Ebook version of this article for easy reference later.
Take Action Guide to help you take action on the ideas you want to try.
and Summer Calendar Worksheets.
You can find out how to access that for free at the bottom of this post.
Also, with each idea, I'm going to designate them with one or more of these four topic tags:
Rest & Restoration
Ministry Growth
Future Prep
Embracing Summer Limitations
And since this is such an epic resource, I thought a "quick jump" Table of Contents would be helpful.
Are you ready for this? Let's make your summer amazing!
Table Of Contents:
1. No new songs.
[Embracing Summer Limitations]
Implementing new songs is an investment for you, your team, and even your congregation.
Spend this summer rotating your church's favorites, as well as all the new songs you introduced this winter and spring.
By fall, your church will be ready for a new song (and they'll be singing out your current songs even more).
You may need to remind your musicians of this truth:
When the worship team starts getting sick of a song, the congregation is just now catching on.
Besides serving the congregation, this new song moratorium has a side benefit: your band won't need to invest as much time into practicing this summer.
Win-win.
2. Build your new song list for the fall.
[Future Prep]
If you're doing number one, definitely do this one, too. Spend some time on PraiseCharts, CCLI, Apple music or Spotify exploring new songs you'd like to introduce between September and January.
Let me give you some tips for this:
Find emerging songs.
A great place to find new and emerging songs is in Planning Center's Top Songs Box. Since PCO likes to change things often, this article will show you where to find you see the Top Songs Chart.
When you click into that box, you see the Charts: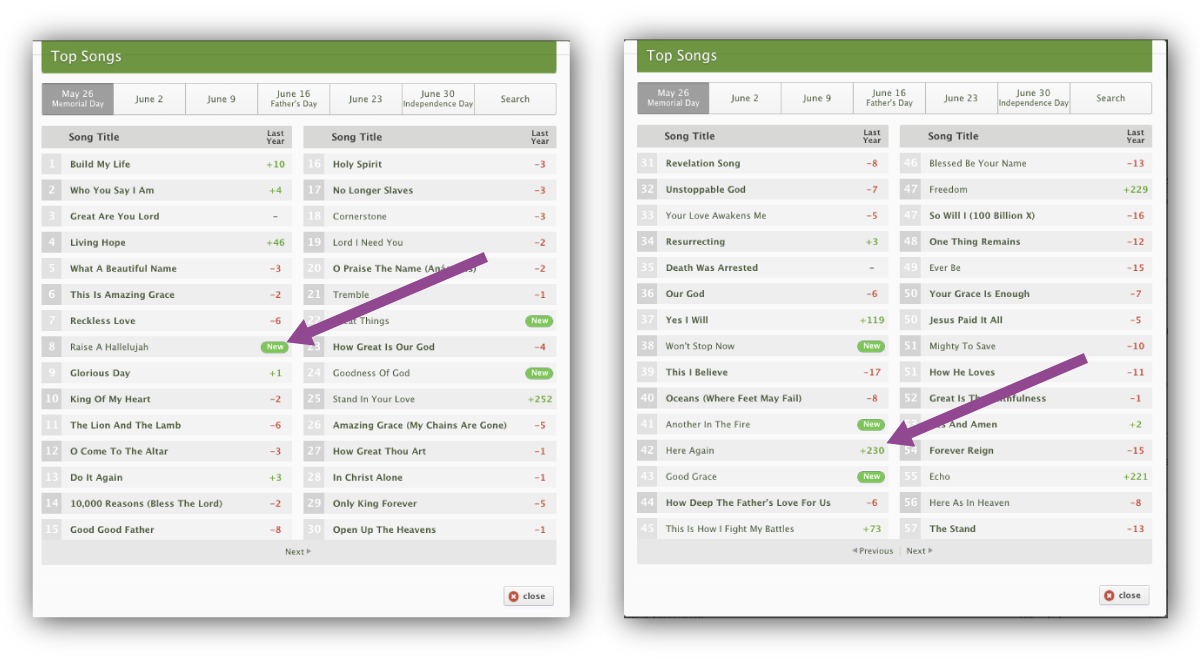 When you click "Next" at the bottom, you can continue to go through the rankings. To find new and emerging songs, look for the "New" or for big jump up in the charts.
Remember, this is a tool to find new songs, not a mandate to keep up with all the hip, new songs. So make sure you heed the next two bullet points…
Take time to vet new songs. Share potential songs with your team members and others who have a finger on the pulse of your church's musical culture. You have a much better chance of picking a song that sticks if others weigh in.
Don't overdo it. It's too easy to throw in too many new songs, especially if you haven't introduced any for a while. And remember, your congregation doesn't learn songs as fast as you and your team.
3. Schedule and plan your fall training event(s).
[Future Prep; Ministry Growth]
Planning your events now gives you a headstart for two things:
It gives your team plenty of time to block those dates on their calendars.
It also gives you time to plan the event, book the trainer, or develop the content yourself.
If you want to book me or one of our other trainers, go here for more information.
If you want a super low-cost option, AND get our team's help to create your training event, go here.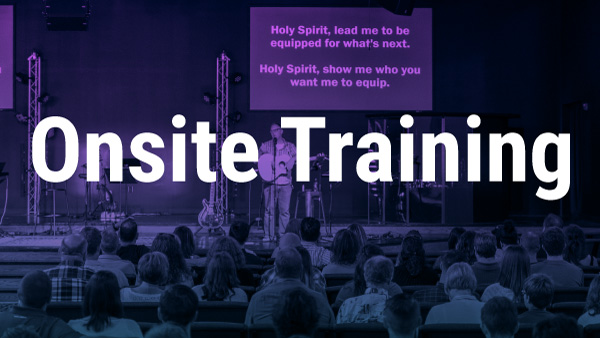 4. Map out the school year.
[Future Prep]
If you created a master plan for 2023 in January or before, summer is a great time to revisit, revise, and extend that plan.
(If you didn't, now is a fantastic time to map out the rest of 2023 and 2024.)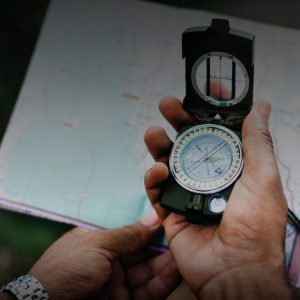 Look out over the landscape of September through next May:
Note the holidays and special events that occur within your church.
Pencil in personal retreat days, team training events, and conferences you might attend.
Work backward from significant events like Christmas and Easter to schedule rehearsals, planning days, and create deadlines for setlists, graphics, videos, and other elements needed.
Here's an easy and free way to view the whole year. Download the free printable calendar from this site. You can set whatever range you want and include holidays.
5. Host a Christmas Planning Party.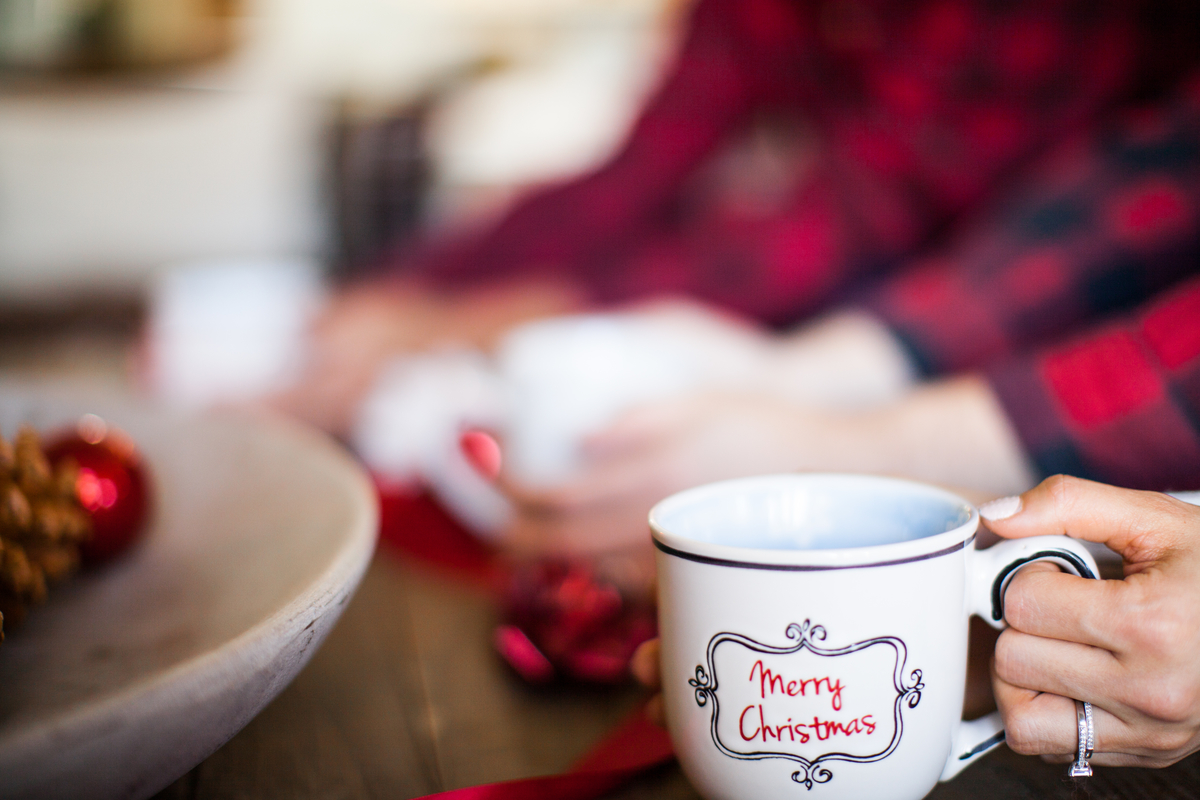 [Future Prep]
It's beginning to look a lot like…July.
Pull your core leaders and your senior pastor/teaching pastors together for a "Christmas in July Planning Party."
Bust out the Christmas decorations and ugly sweaters, whip up some wassail, and spin a vinyl of Bing Crosby's White Christmas.
Then, map out what Advent 2023 will look like at your church.
If you've never planned Christmas this far ahead, it may seem ridiculous at first. But when October's edging into November, you'll be so glad you laid the groundwork this summer.
You probably won't be planning all your Christmas songs this summer, but it will help to start seeing what's out there.
6. Get real about real barriers.
[Future Prep; Ministry Growth]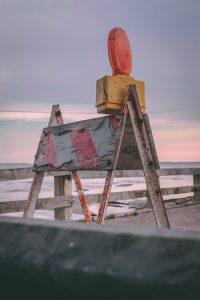 The lull of summer is a great time to think about what challenges you want to overcome or growth areas you want to break through over this next year.
Schedule a two- to three-hour block and go somewhere that's conducive for uninterrupted work.
Think about all the challenges, barriers, or frustrations that are holding your team back from growing or affecting you as the leader.
Don't worry about finding solutions to those barriers at that moment. Just prioritize them. That is, which obstacles or issues are the biggest to overcome?
And then determine which barriers, once you break through them, will give your team the most growth potential.
Once you determine your top barriers or issues, then you can start to formulate a plan to tackle each one.
Important: As you plan your attack on these barriers, don't tackle more than one at a time—two at the most. Attempting to fix too many issues at once dilutes your efforts (and will frustrate your team members).
---
Attack Your Barriers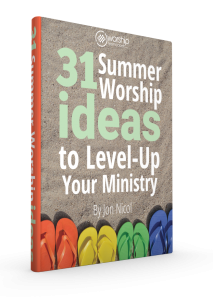 The free 31 Summer Worship Ideas Take Action Package will help you tackle your biggest barriers this summer.
Make the most of this blog post. You will get the…
A one-page, quick-guide checklist of all 31 Summer Worship Ideas.
The ebook version of this article for offline reference.
The Take Action Guidebook. 17 pages of implementation worksheets and other practical help.
Summer planning calendar worksheets.
---
7. Prep for team member reviews.
[Future Prep; Ministry Growth]
Doing annual team member reviews (the right way) will both deepen the commitment of your team members and accelerate their growth as a team member.
However, most worship ministry leaders don't do team member reviews. They're time-consuming and can be emotionally draining for the leader.
And to do them right requires planning several months in advance.
Don't know where to start with team member reviews? While we don't have space here, let me give you two things to help.
First, here are a few critical questions to ask in a review meeting:
How committed are you to serving on the team over the next 12 months?
Are you feeling burned out or in need of an extended break?
What areas do you feel you need to improve in, musically, relationally or spiritually?
How can I serve you and the team better as your leader?
And second, here's a resource to help you create clear team standards AND train your team in those standards.
Get access to the Worship Workshop class, How To Be a Healthy Team Member.
It not only trains your team in seven, short video lessons, but you also get a team member self-assessment tool you can use for reviews.
8. Plan some team social events.
[Ministry Growth/Embrace Summer Limitations]
Spend time with your team members off of the platform. Plan one or two outings where you invite all the team members, like mini-golf, go-karts, outdoor concerts, etc.
And consider doing at least one event where their families attend as well.
But don't kill yourself trying to get everyone together at one. If a big event is impossible, look for ways to connect socially with individuals or small groups within your team.
It could be as simple as a backyard fire with s'mores. There's nothing like talking around a fire to get to know people.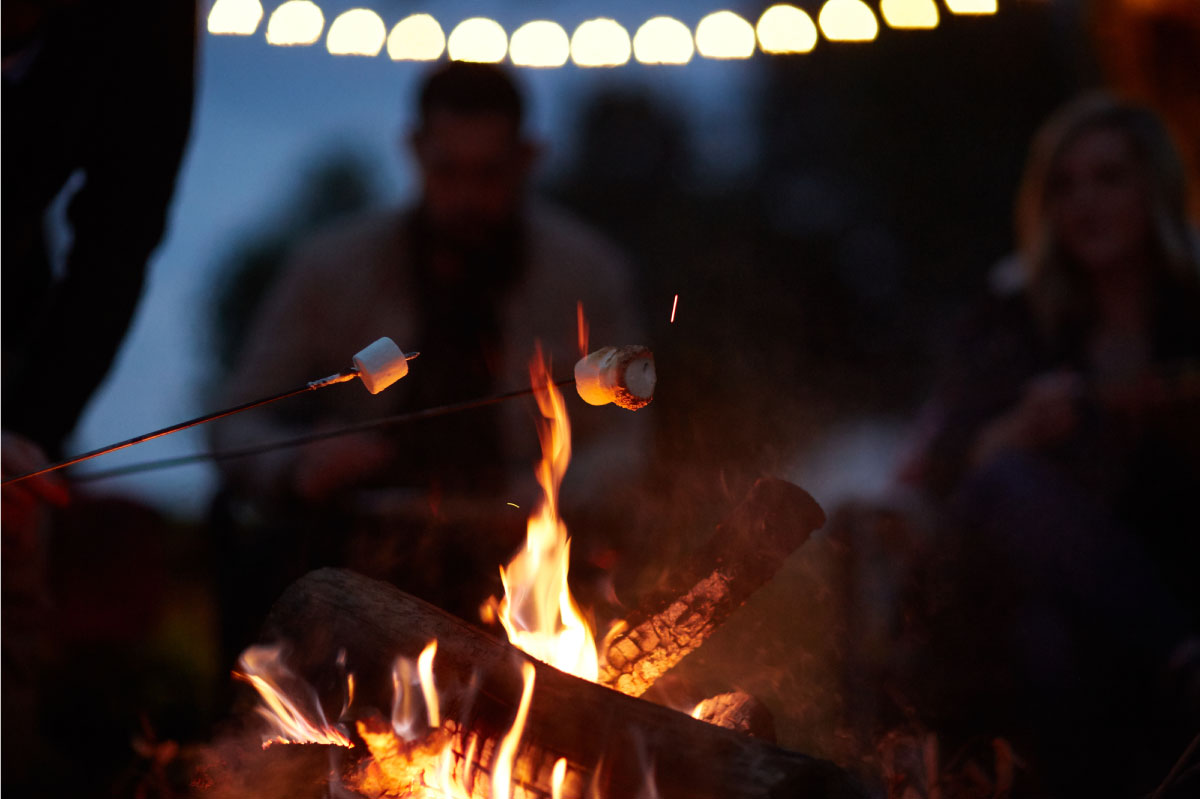 9. Plan your fall/winter recruitment and audition events.
[Future Prep/Ministry Growth]
Auditions and other recruitment events take more time and work than most leaders expect.
Besides you and your team's preparation for an audition, you need to allow enough time to spread the word. If you spring an open audition on your church with one week's notice, that will work against you.
Some people need time to muster the courage to submit an application. Others might just miss it with everything else going on in their lives.
So take time this summer to schedule and create one or two events in the fall to add to your ranks for 2023.
If you're a church of over 250, you could probably benefit from an "open house" event—a pre-commitment step towards joining the team. We called one of ours "The Backstage Pass."
We invited people to join us in a backstage area for donuts and coffee after the service.
Members of the team were there to talk with people.
We had info sheets outlining the steps to join the team.
And then we showed them around the platform, the booth, and the backstage area. This can help 'demystify' the stage and help them see themselves as a part of it.
This Open House event is just a beginning step in helping someone find out if the worship team is a good fit for them.
You need multiple steps to move people from "I might be interested" to "I'm committed to this team."
If you don't, it's like going from "Hi, my name is…" to "Will you marry me?"
So mapping out a process now for the fall will ensure that you have new (and qualified) team members on the platform in January.
If you need help developing a process to attract, qualify, and invite the right team members, get our affordable RENOV8 Workshop: How To Get More (And Better) Musicians.
This workshop is a detailed how-to training to build a step-by-step qualification process. It also has done-for-you forms and other tools.
10. Be off-platform, but in attendance, at least twice this summer.
[Rest/Restoration]
For some leaders, this is a regular (and, I'd add healthy) practice.
But too many worship leaders only take time off the platform when they're dragged away on a family vacation by their spouse, or they're too sick to stand up.
Don't be that leader.
Attending and not leading is essential. And if it means the quality of the worship service might suffer some, so be it. You need the perspective of the congregation again.
It's also a vital step toward multiple worship leaders. When you don't lead, but are in attendance, it signals to your church that it's OK to be led by different people with different styles.
Bonus Tip: This summer, set some "off-platform" goals for yourself for this coming fall and winter.
Speaking of multiple worship leaders…
11. Rotate in your emerging worship leaders more often.
[Embracing Summer Limitations/Future Prep/Ministry Growth]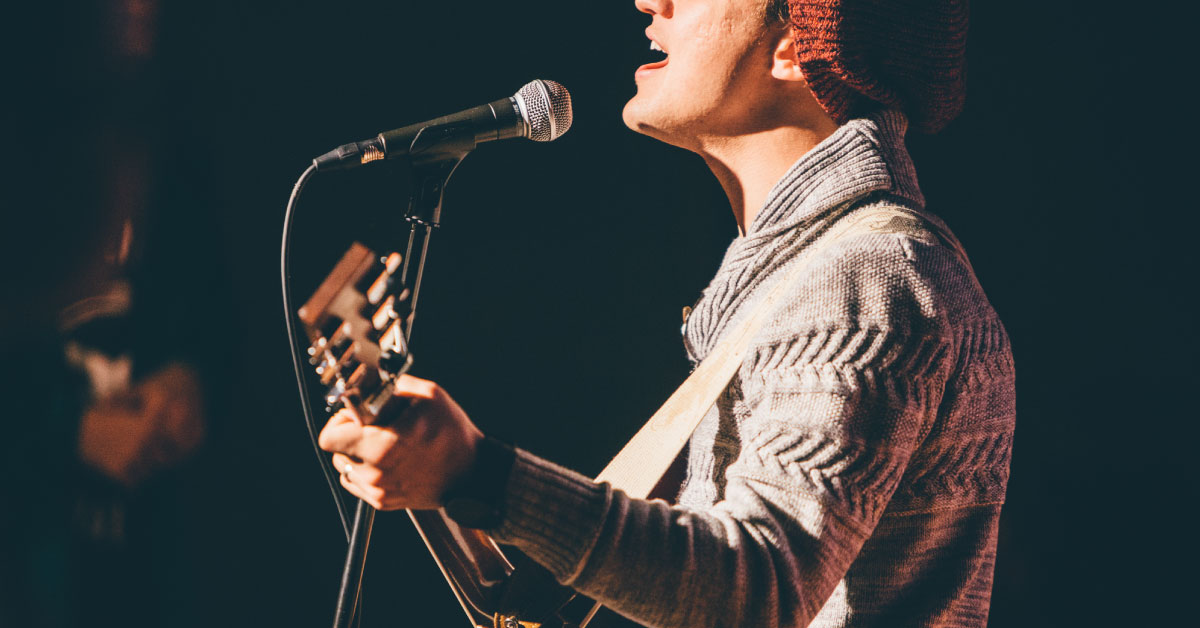 Summer is often a time when worship service expectations aren't as high, and so there's less pressure for your newer worship leaders to be perfect.
Be direct about what you're doing, both with the team and the leaders-in-training.
Once you've gotten buy-in from your leaders-in-training, make sure you communicate it to your team.
"Hey team, I'm going to schedule Cassie and Jamie a little more often this summer to help develop them as worship leaders."
That will avoid some team members seeing the extra rotations as favoritism.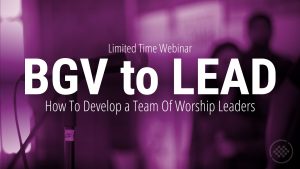 And as you give your potential leaders extra time on the platform, you might be surprised. It might be just what they need to lead by themselves before the summer is over.
(And that means you can take a week off.) 🙂
By the way, need some more worship leaders? Check out this free training.
12. Plan at least two critical conversations a month.
[Ministry Growth / Future Prep]
Chances are, you have some critical conversations waiting to be had with team members, fellow staff people, or maybe even your senior pastor.
Tough conversations are never fun. But look at them as gifts to two people:
First, even though it may not feel like it, you're giving a gift of truth to someone. It might be a blind spot or a growth area for them.
That person might not even appreciate it at the moment. But if you know in your heart that it's the right conversation, you're contributing to their growth as a person and follower of Jesus.
Second, you're giving a gift to you and your team.
The "future you" will no longer have this issue hanging over your head. And in the case of a toxic problem within your team, you've taken steps to eradicate it.
And by the way, not all critical conversations are negative. You might have one that goes like this:
"I'm seeing some serious leadership potential in you…"
To develop a healthier culture of communication on your team, consider investing in the RENOV8 Workshop Communicate: Information, Expectation, and Healthy Culture Formation.
13. Gather your songwriters. (And write.)
[Ministry Growth / Future Prep]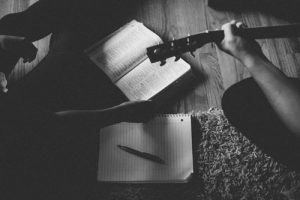 Pull your songwriters together for an extended time of collaboration, learning, and feedback. It could be an overnight retreat or an evening.
Just find a place that…
is distraction-free (and allows for noise),
has space for working in smaller groups/pairs,
and invites creativity.
And while you're at it, spend a few minutes this summer scheduling songwriter gatherings for the fall, winter, and spring.
And if you want to learn more about writing and singing original worship songs, check out this podcast episode with worship songwriter, Krissy Nordhoff.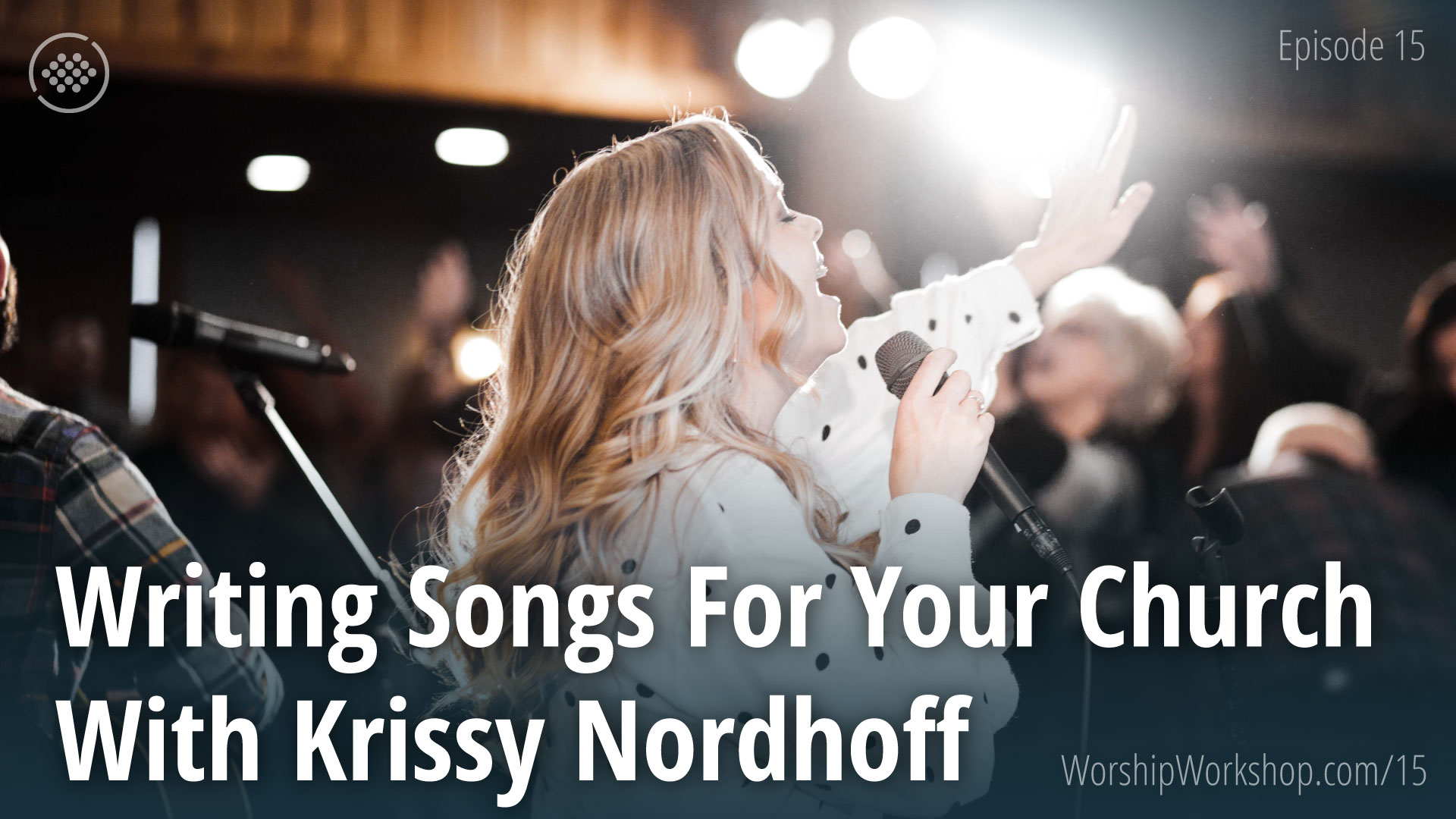 14. Schedule several "analog" days.
[Rest/Restoration]
At least once a month, unplug from your phone, computer, and any other digital device to do analog work:
Read a book (made of paper).
Journal thoughts for the future or sketch ideas on a legal pad. (Again, paper.)
Hike and pray.
Sit in a quiet park and think.
Whatever it takes to unplug digitally, do so.
There's something about time away from the digital world that slows our minds down enough to think and listen. And studies are showing that a pen and paper actually can help you be more productive.
15. Experiment with power naps.
[Rest & Restoration / Ministry Growth]
Longer days in the summer probably mean staying up later. It's a perfect time to experiment with power naps. They can improve your mood, alertness, and your job performance.
Quick research (i.e., Google it) will tell you that ten to thirty minutes is ideal. Sleeping beyond thirty minutes can leave you with that post-nap grogginess. (Along with a weird taste in your mouth.)
When I worked in a church office, I'd set my office and mobile phones to "do not disturb," hang an "I'm busy until…" sign on my door, pull the shades, set my iPhone timer, and plant myself in my recliner.
My brain does not shut off easily, so I rarely fall asleep fast. Often, it felt like twenty of the thirty minutes was spent letting my mind quiet down. But that's a significant part of the benefit.
So for a quick dose, I'd set my timer for no more than thirty minutes. If I wanted a solid thirty-minute snooze, I'd set my timer for about forty minutes.
A small, midday shut-down can be a big investment for a more productive (and enjoyable) afternoon.
16. Plan a declutter day.
[Future Prep]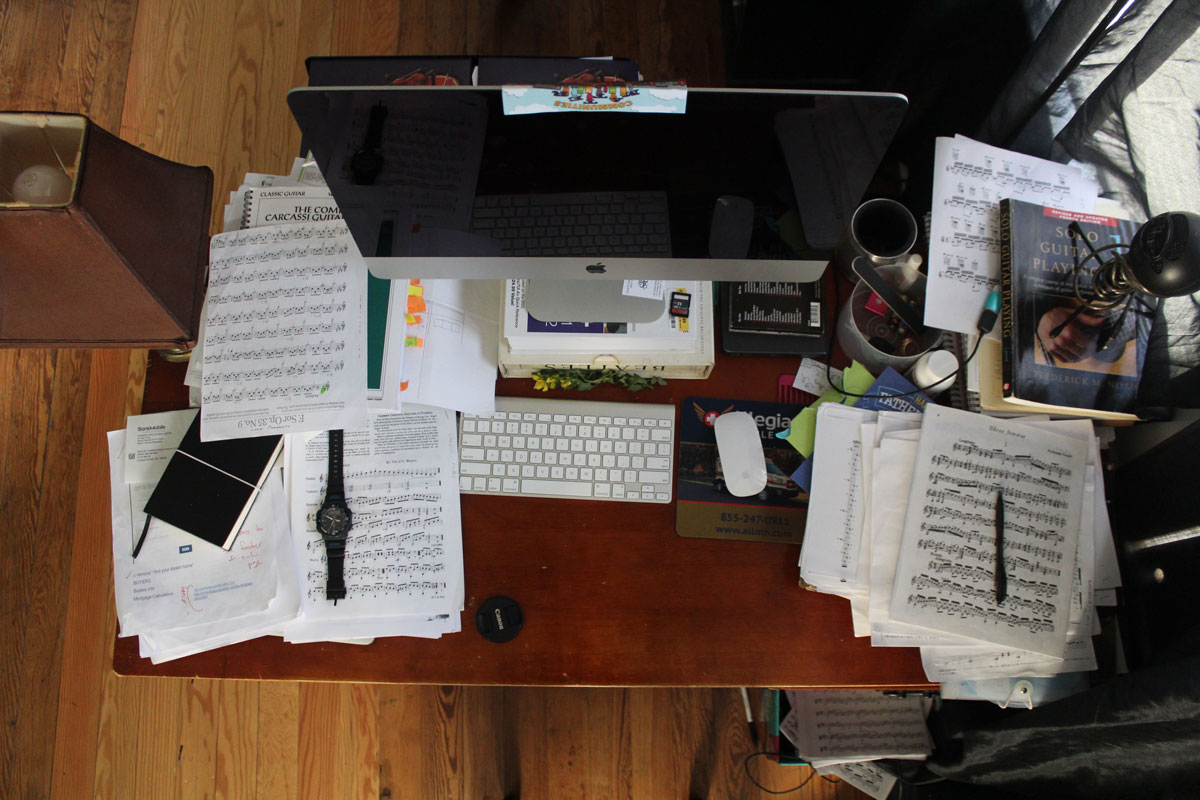 Clear out the clutter in your office, green room, backstage storage area, sound booth, etc. Not only does this make things look neater, eliminating visual noise is good for your psyche.
And if you're like me (who's one traumatic experience away from becoming a full-on hoarder), find someone to help.
There is someone on your team who would LOVE to help you with this. In fact, he or she has probably been dreaming of the day they can cut the clutter in the worship team areas.
And if you want to next-level this, do a digital declutter day on your computer and other devices you use for work and worship ministry.
17. Learn one new "trick" for your toolbox.
[Ministry Growth / Future Prep]
Spend a little time each day or week investing in a new skill you want to develop.
You could…
Learn Spanish so you can be a bigger part of your church's Hispanic ministry.
Finally pick up the acoustic guitar so you can "solo lead" at small events.
Learn MainStage.
Take voice lessons to learn to use and care for your voice better.
The thirteen weeks of the summer is actually an ideal time to set a learning goal. It's long enough to accomplish something (as long as you break it down into doable steps), but not so far into the future that it seems unreachable.
18. Plan one less song each week.
[Embracing Summer Limitations]
One less song will decrease your workload, reduce rehearsal time, and make personal practice easier for your musicians.
Also, your congregation will enjoy the service ending early. (That is if your speaking pastor doesn't just fill up the extra time you just gave him or her.)
If there's an expectation to deliver a specific amount of time, replace that missing five minutes with a combination of non-musical worship elements: a more extended scripture reading, quiet response, corporate prayer time, liturgical reading, etc.
And when you underscore that time with a soft piano/pad or acoustic guitar, it will feel like it's one seamless part of the worship set.
19. Schedule at least one "vision-visit" to another church.
[Ministry Growth / Future Prep]
What's a vision-visit?!
It's when you attend a larger church to observe and discover what's next for your church.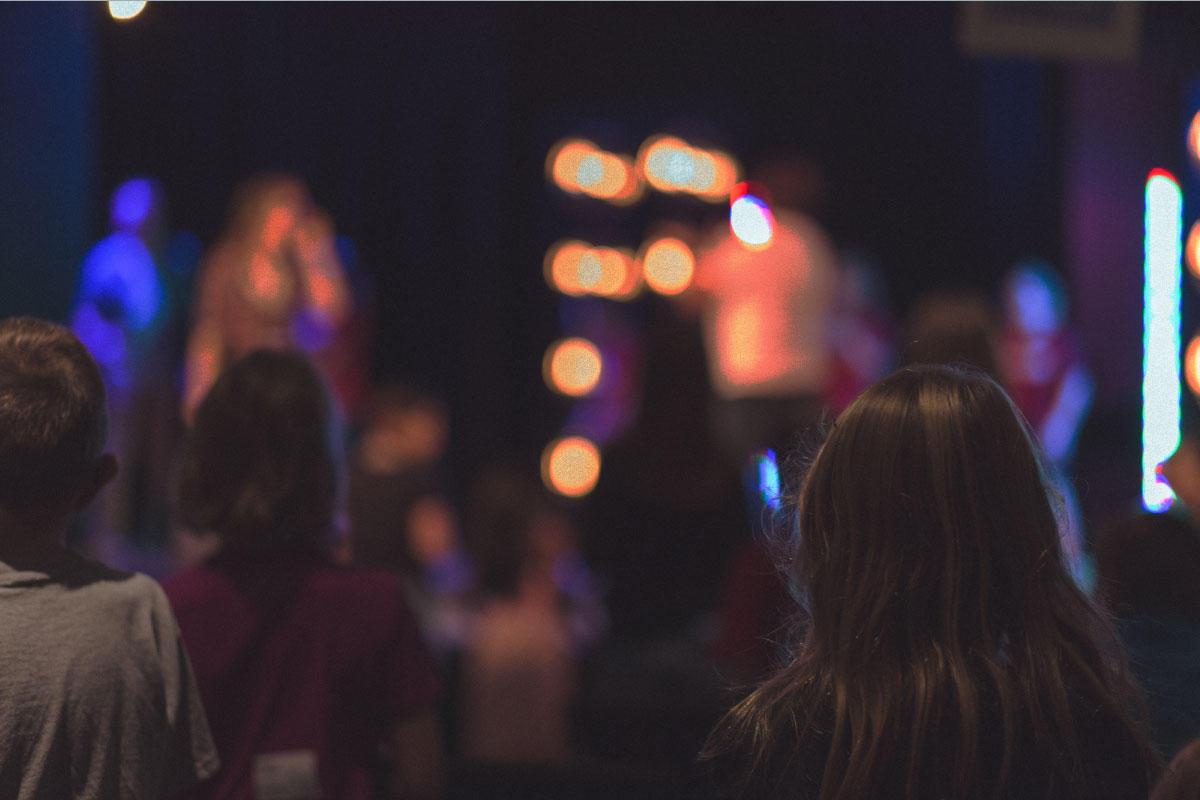 To do this, choose a church with a healthy worship ministry that is one "growth-level" above your church.
If your church is around 250 average weekly attendance, look for a church that's in the 350 to 500 range. If you're hovering around 500, look for that church that's broken through that growth barrier and is between 750 and 1000.
You want to observe as much as possible:
The order and flow of sets, as well as the entire service.
What media elements they use.
How they use sound and lighting.
The experience from the parking lot to the opening song.
How engaged the congregation is.
What the leader and team do to engage and lead the church.
Musical styles and skill levels.
You're not observing to copy them, but to find examples and models of what might work in your context.
Bonus Tip: Take it one step further and ask the worship ministry leader to lunch, or schedule an online video chat. He or she would likely be happy to talk with you about their ministry.
Ultimately what you're looking for is this: You need to know what leadership and ministry system shifts you will need to make to grow to the next size level.
Some of those things you can begin to do now, while others will require more growth and a bigger budget. But you'll be ready for it when the time comes.
20. Start (and finish) one book on Biblical worship.
[Ministry Growth]
Don't let this be a how-to book on worship leading or music. Those are good, but they're not what we're after here. Find a book that can deepen your understanding of worshiping the Triune God in all His fullness.
Because as you grow as a worshiper, your team will grow, too.
Here are some examples:
Engaging With God: A Biblical Theology of Worship, David G. Peterson [view on Amazon]
For the Glory of God: Recovering a Biblical Theology of Worship, Daniel I. Block [view on Amazon]
Worship Is a Verb, Robert E. Webber [view on Amazon]
21. Schedule a planning week (or two).
[Future Prep]
Schedule at least one workweek away from the grind of the office and Sunday responsibilities.
Assure your lead pastor or board that it's not a vacation. It's to help you lead your worship ministry at a higher level over this next year.
Here are some tips and suggestions:
If accountability is an issue, list out your objectives and goals for this planning week. That will assure your leadership that you're working. But more importantly, it will motivate you to get things done.
If possible, use budget money to book an extended stay hotel or cabin to maximize the time away.
If possible, schedule this event leading into a non-vacation sabbath week. Hopefully, your church leadership understands the need for extended rest for their ministry staff.
And if you can't get away to that extent, find an offsite area you can work uninterrupted each day of your planning week.
Realistically, it might be impossible to book an extended time away this summer. So schedule a few scattered days when you can.
And as soon as possible, firm up a planning week on the calendar for next summer.
Your future self will thank you.
---
Plan Your Planning Week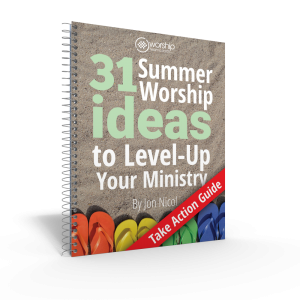 The free 31 Summer Worship Ideas Take Action Package will help you map out your summer and the most of this blog post. You will get the…
A one-page, quick-guide checklist of all 31 Summer Worship Ideas.
The ebook version of this article for offline reference.
The Take Action Guidebook. 17 pages of implementation worksheets and other practical help.
Summer planning calendar worksheets.
---
22. Develop a new leadership habit or skill.
[Ministry Growth / Future Prep]
The possibilities here are endless. Maybe it's…
Deepening your personal productivity.
Goal setting.
Developing or managing ministry systems.
Learning how to create and cast vision.
Journaling.
Being a better communicator.
Studying team culture.
Team member development.
Developing other leaders.
Learning how to mentor.
Learn how to lead change in a team.
Two tips:
First, only try to tackle one skill or habit at a time. If you attempt to engage in more than one area, you won't excel at any of them.
Second, if you're not sure what skill or habit you should invest in, ask your team and/or your lead pastor. They all know at least one area you need to grow. :- )
23. Spend a full or half-day with your senior pastor.
[Ministry Growth]
Schedule something you both enjoy (or something he/she enjoys, and you can tolerate).
It might be a day of golf, a putt-putt outing, a day of fishing, or catching a minor league ballgame.
Have at least one meal together that day, too.
And be prepared. Write some questions to get to know him or her better, both personally and what he/she is seeing for the church's future.
A church can only benefit from a deeper relationship between its senior pastor and worship leader.
24. Pilot a new policy or ministry system change.
[Ministry Growth / Future Prep / Embracing Summer Limitations]
Implement a change in a ministry operation with a trial run or pilot program. Maybe it's an overhaul to your scheduling process. Or it's a change to your rehearsal you want to make.
Most people are already used to being out of a routine in the summer, so capitalize on this. And if people hear "trial" or "pilot," they'll be more willing to go along with changes.
Also, seek feedback along the way. Remember, when it comes to embracing change, people will buy-in if they have a chance to weigh-in.
And likely, by September or October, you can adopt the new changes as permanent with little or no drama.
25. Develop more worship designers.
[Ministry Growth / Future Prep]
If you're a solo worship designer—that is, you do all the service and set planning/design, break free from that leadership and ministry barrier this summer.
When you're the only one capable (or allowed) to plan worship sets, you are creating a cap for ministry expansion. That is, you're the lid holding back future growth of both the ministry and potential leaders.
So here's a quick process that might work for you:
1. In June, invite your leaders and/or potential leaders to a training event where you teach and demo on how you planned this month's songs and sets. Then, work together to plan July songs.
(You also may want to open up this event to any team members. You never know who might have a knack for creating a great worship set.)
2. Gather again in July to plan for August. This time, let them design a mock worship set on their own, and then you can review and critique them.
This will show you who has natural gifts for planning an engaging journey of worship. And who doesn't.
Note: not every person who's a good upfront worship leader is a good worship designer. And some of your best worship planners might not ever be upfront worship leaders.
3. Continue this development process into the fall and beyond, and you'll have a team of trained worship designers.
To help, here are two sets of resources:
1) SongCycle book & SongCycle Workshop: Avoid The Monster List
To effectively have multiple worship designers, you have to have a standard song list, a clear plan for rotating those songs, and a strict process for introducing new songs.
You're asking for musical and stylistic mayhem if you let your worship leaders and designers choose any song from any source.
The SongCycle book and Workshop will give you those standards and boundaries you need.
2) Worship Flow book and the RENOV8 Workshop, SET FOR SUNDAY: Creative Service Planning at a Sustainable Pace.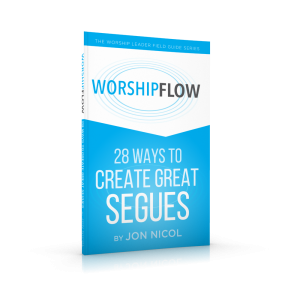 These two resources will help your team understand how to plan an engaging worship service from a biblical model. It will also help them avoid the rookie mistakes of poorly planned transitions and over-stuffed services.
26. Experiment with different band configurations.
[Embracing Summer Limitations]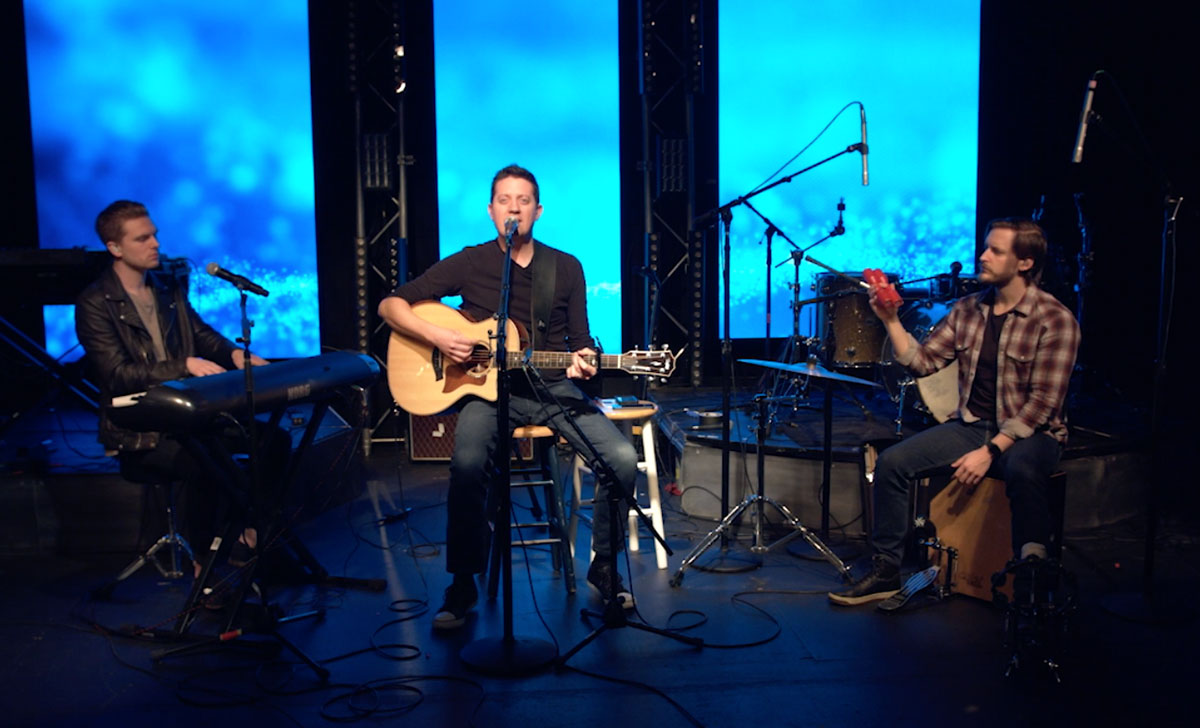 If your team is like most, their availability is sketchy over the summer. This is a great time to embrace different sizes and configurations of bands.
Consider scheduling a two-person acoustic duo (two acoustics or a piano and acoustic). Make it a trio by adding a percussionist to play cajon and shaker.
If you run a big vocal team, this is a great time to experiment with one leader and one back up. You might find that fewer voices in the mix actually makes it easier for the church to sing. It definitely makes it easier on your audio engineer.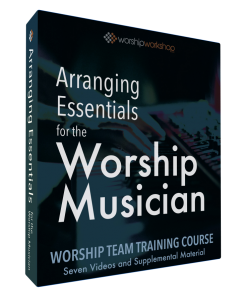 If you run a larger band with multiple guitarists or keyboardists, strip down to a power trio (bass, drums, guitar) or four-piece combo. If everyone plays their part, you'll still have great sound. [Recommended Resource: Arranging Essentials for the Worship Musician]
Scheduling small bands out of necessity this summer might lead you to discover some musical combinations that really resonate with your church.
27. Invest, watch, and implement one training resource this summer.
[Ministry Growth / Future Prep]
Set a singular ministry growth goal to focus on over the summer:
Overhaul a dysfunctional area of your ministry.
Or bring structure and clear processes to an undeveloped ministry system.
Or you can even take a good area of your ministry and level it up to great.
Our RENOV8 Workshop Series is a fantastic tool for this. We focus on the Eight Essential Ministry Systems that every healthy worship ministry needs:
1. Scheduling Team Members
2. Song Rotation & Management
3. Service and Set Planning
4. Team Member Development
5. Leadership Development
6. Qualifying New Musicians
7. Communicating Vision & Values
8. Preparation (Practice & Rehearsals)
Over this next year, we'll be raising the price of these workshops to align with the amount of value and content you get. So get them now while they're woefully underpriced.
28. Start planning for next year's special projects.
[Future Prep]
What special project do you want to do this year? Maybe it's…
Taking your leaders to a big conference.
Or hosting your own training.
Revamping your stage or lighting.
Creating a series of intimate worship nights.
Upgrading your audition process.
Developing an internship program.
Anything that's not part of your weekly or monthly routine could fall into this.
But here's the problem. Most leaders wait until they want to start the project to start the project. Huh?!
You have to put the work in up front for special projects that involve multiple people, budget approval, changes to existing policies or systems, or that require extensive labor, equipment, and materials.
So if you want to accomplish a big project in the first part of January, summer is the perfect time to start planning that project.
Work backward to determine start dates and deadlines for stages of the project.
Decide who you need on board and start getting buy-in now.
Determine what promotion or communication needs to happen for this project to be successful.
Do this foundation-building now, and your vision for the project has a 1000% better chance of becoming a reality.
But, again, most leaders just wait till they want to start and later find out that the project is too big, too expensive, or too time-consuming. What happens? It gets pushed off for another year.
Plan now.
29. Update your team policy guide or handbook.
[Ministry Growth / Future Prep / Embracing Summer Limitations]
I know, that sounds almost as much fun as watching trees grow.
But the slower pace of summer is a great time to tackle an important, but non-urgent project like creating or updating your team policies.
This summer project will do three things:
1. It will free you up to tackle a passion project in the fall or winter.
2. It will give your team clear expectations for serving in the ministry. If you don't have clear expectations, you can't hold people accountable for anything.
3. It will help you qualify new team members. If they understand the policies and expectations BEFORE they join, they will either self-select out or come onboard with a clear understanding of their role.
The RENOV8 Workshop COMMUNICATE will help you create or refine your team's policies and expectations. And all this will lead to a healthy team culture.
30. Work one hour less every day (ethically).
[Embracing Summer Limitations / Rest/Restoration]
Find a way to get home earlier in the summer to spend time with your family and enjoy the summer months more.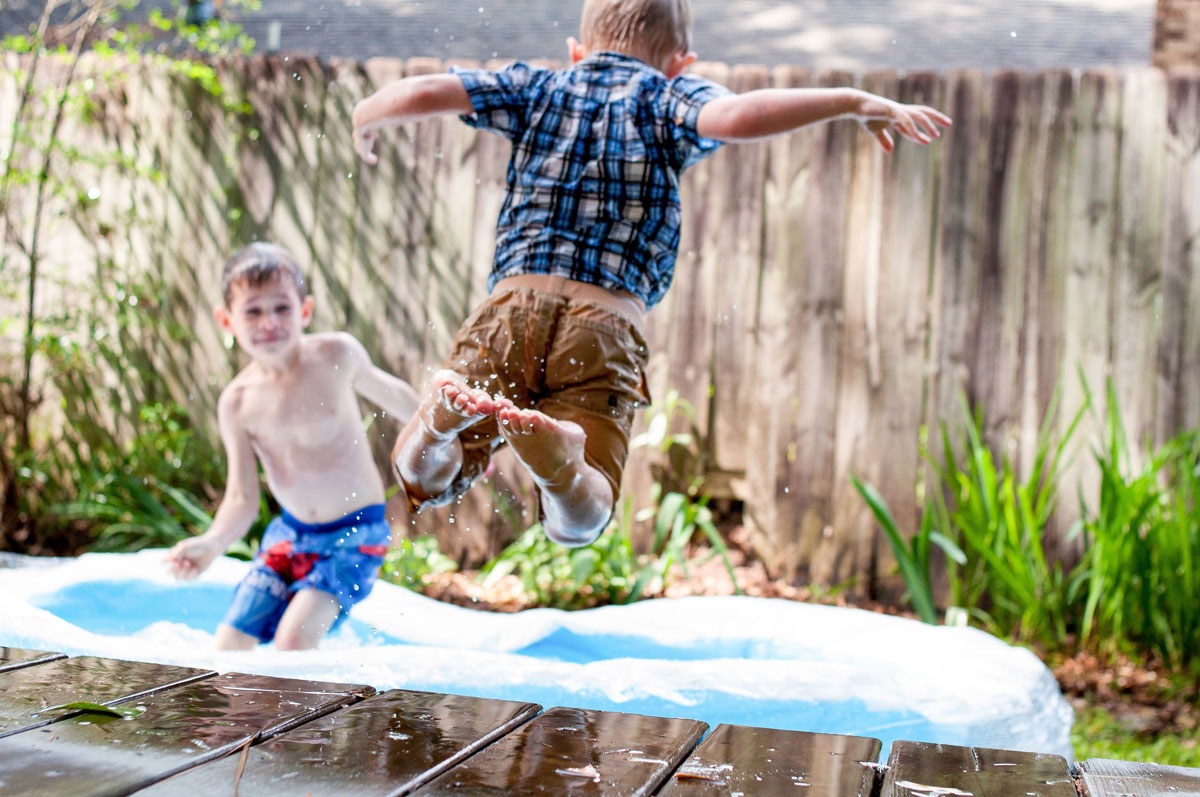 But do it ethically.
Your church might be a "butt-in-seat" culture. That is, they equate "time in the office" with productivity and pay.
Now, even many of those churches practice relaxed office expectations in the summer. But if yours doesn't, seek permission to come in earlier, or do some of your "hours" outside the office.
If you're in a results-oriented situation, fantastic! For you, as long as Sunday is planned and the quality is on par, it doesn't matter how many hours you work. So…
bust out your work,
take a shorter lunch,
schedule fewer meetings,
…and do whatever it takes to leave early.
And that leads us to number 31:
31. Start practicing Parkinson's law.
[Ministry Growth / Embracing Summer Limitations]
What is Parkinson's law? Applied to work and time management, it's this:
Work expands to fill the time allotted for its completion.
Here's a great example. Ever gone online "for a few minutes" to search for new songs?
Two hours later, you've listened to forty-eight songs and only have a list of three that you think could work.
There was no hard stop to that black hole project.
Another example is your weekly worship planning. It could take all afternoon if you let it. But if you set a timer for 75 minutes (and set your phone and computer to "do not disturb"), you could likely plan all your songs, segues, and scriptures and have them into your planning app before the timer goes off.
Another way to leverage Parkinson's law is to do your non-urgent, but important work early in your week.
Why? Because your urgent work—the work for this Sunday—always finds a way to get done.
When you do a non-urgent project or task early in the week, you will still deliver as high a quality for Sunday with 75% of your week as you did with 95% of your week.
That's Parkinson's law. Work expands to fill the time you give it.
So, to make the most of summer, like
accomplishing special projects…
planning for the future…
creating more space for family and rest…
overhauling a ministry system…
getting work done so you have extended time away…
…practice Parkinson's law by doing the non-urgent stuff first and setting time limits on all your tasks and projects.
Taking Action on These 31 Ideas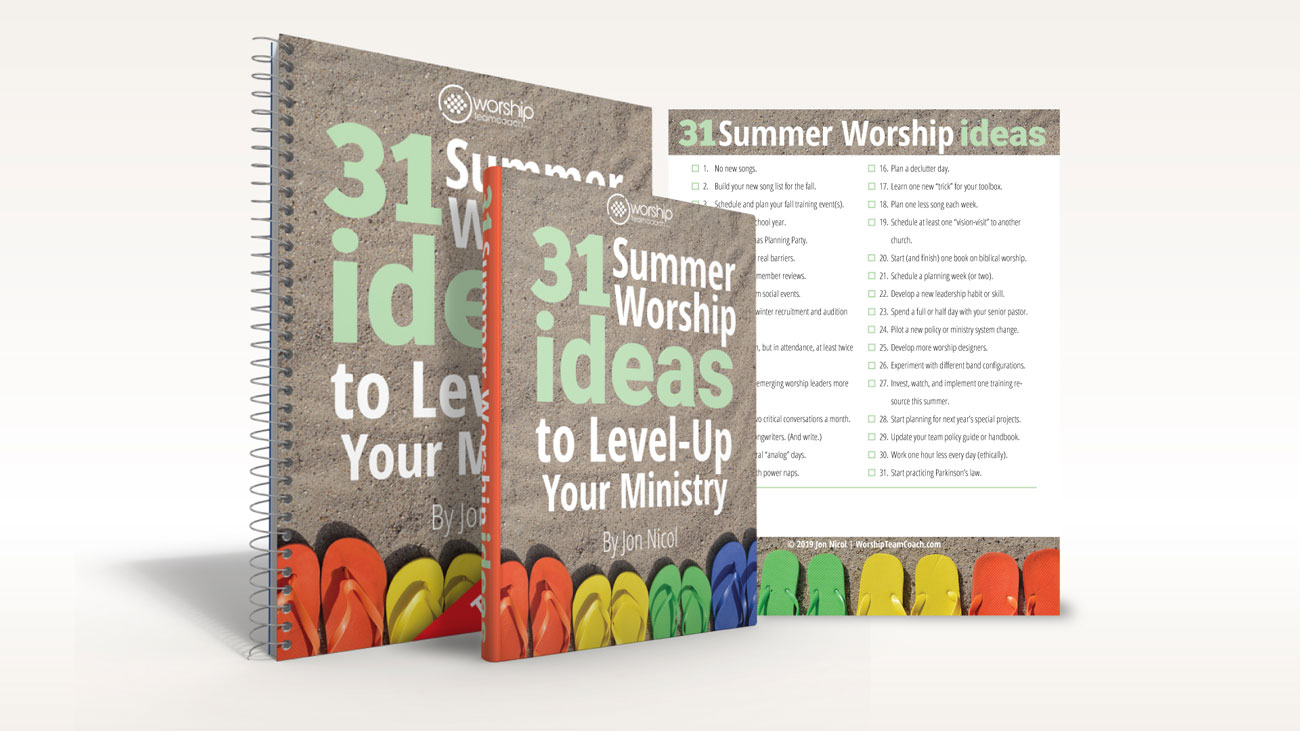 This has been an epic post. And there is no universe in which you could, would, or should tackle all of these ideas in one summer.
The aim of this article is for you to pick a few options that resonate with you and take action.
So to do that, I've created a downloadable Take Action Package that you can get free access to.
It includes…
a one-page checklist of all 31 Ideas.
an easy-to-reference PDF ebook version of this article.
a Take Action Workbook to help you determine which ideas to implement and how to accomplish them.
printable Summer Planning Calendar worksheets.
Yes, all free. You can get it by answering this one question I have…
What?! Start Thinking Next Summer?!
Absolutely. In the planning guide are some ideas to look ahead to the following summer. Depending on when you find this resource, it might be too late to try some of these ideas. But you can start to prepare to try them next summer.
I'm excited for you to make the most of your summer—in personal and ministry growth, and through finding rest and restoration.
Make sure you download the Take Action Package today before you forget. And shoot me a message letting me know what you're going to try this summer. I'd love to hear from you.
Here's to you making it a fantastic summer!
---
Affiliate Disclosure: Some of the links in this post are affiliate links with our partners. That is, if you click through and make a purchase, we receive a commission—at no extra cost to you. We only promote content or products we believe in and think that you'll find useful.
Stuck?
Learn how to level-up your team with this free video training.
Find Articles and Podcasts on